Disclosure: This post may contain affiliate links. Please see our full disclaimer to learn more.
Destination wedding packages make easy work of your dream destination wedding!
What Is a Destination Wedding? 
A destination wedding is a wedding that takes place outside of the area where the couple lives.
Now, there is no "set" distance to consider a wedding a destination wedding, but there are some guidelines that can tell you if your wedding is considered "destination" or not.
If you're traveling a distance greater than two hours' drive and you're going to require hotel accommodation before and after the wedding it's safe to call it destination.
When should I have my destination wedding?
Why should I get a destination wedding package?
What are the destination wedding "rules"?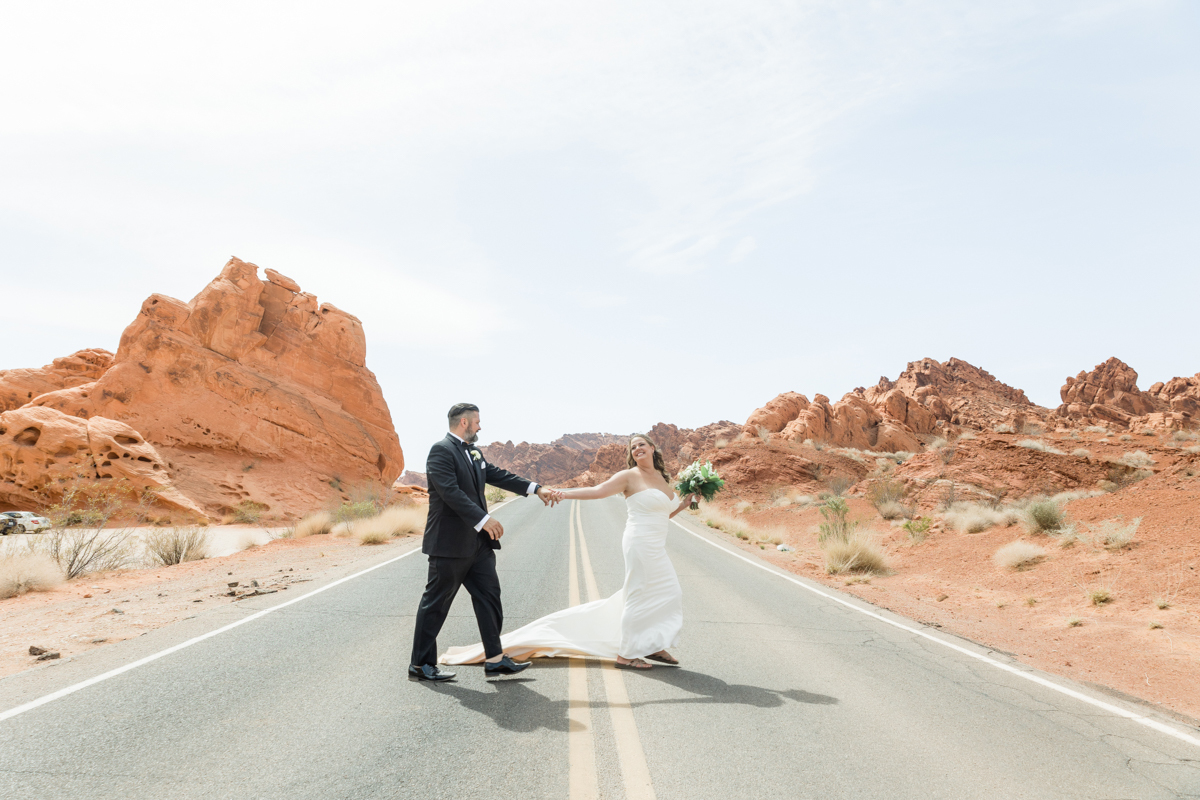 When Should I Have My Destination Wedding?
Destination weddings with destination wedding packages should be planned about 12 to 18 months in advance, so you can make sure you have everything perfect.
This isn't a set rule but more of a guide to use to give you a more confident experience. The more time you have, the more opportunity there is to explore.
You can take your time perusing destination weddings, destination wedding packages, and all the extra touches you can add on to make it entirely your own. 
Destination weddings take a bit more planning than local weddings, so guests will need to be informed earlier, too.
Guests should receive save the dates around 6 to 9 months before, with formal invitations sent out a couple of months later.
Remember that guests will want to peek around at airfare offers and/or different resorts, they might need some time to save and they'll have to request time away from work.
The earlier you can get your guests excited with that save the date, the more likely it is that they'll be able to come and the better their experience will be.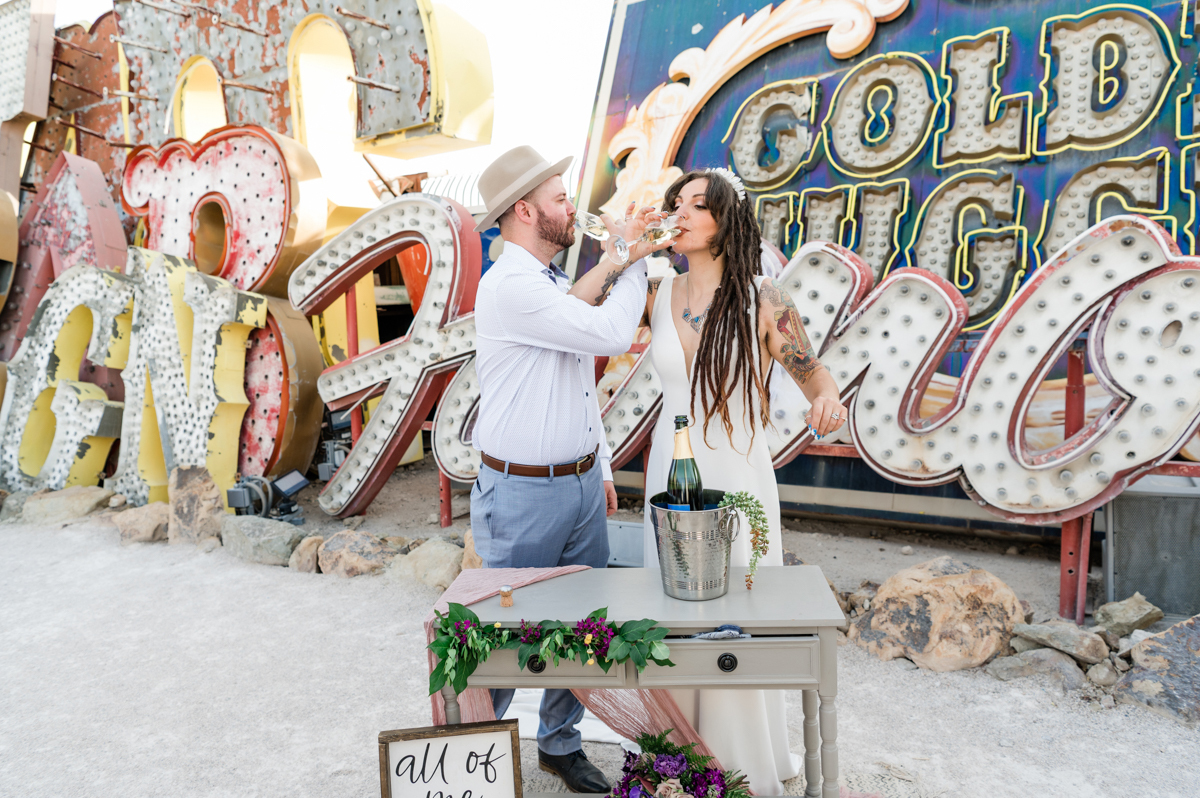 Why Should I Get A Destination Wedding Package?
Destination wedding packages have one very important job — taking all the stress out of planning destination events!
There's a lot to juggle with destination weddings, which makes destination wedding packages all the more important.
Our Cactus Collective Weddings destination wedding packages are all-inclusive, so there's nothing left over for you to worry about.
We've sourced out the wedding venues in Las Vegas, Black Hills and San Diego. So you can rest assured you're getting a truly sensational spot for your unforgettable event.
Whether you're getting married on the beach overlooking the Pacific or you're visiting Elvis in the wedding capital of the world in Las Vegas, we make destination weddings a fun experience from start to finish.
Officiant? Florist? Photographer? Venue? Mini-reception? Personal extra touches?
Cactus Collective Weddings packages have all of the essentials taken care of right off the bat, and then you have the option to pick and choose any extras that speak to you to make your wedding perfect.
Our CCW pros give you a local coordinator in Vegas, Black Hills, or San Diego that can be the boots-on-the-ground sourcing for the best of what your destination venue has to offer.
Destination wedding packages make you feel like you're right there in your destination of choice, but with none of the leg work required!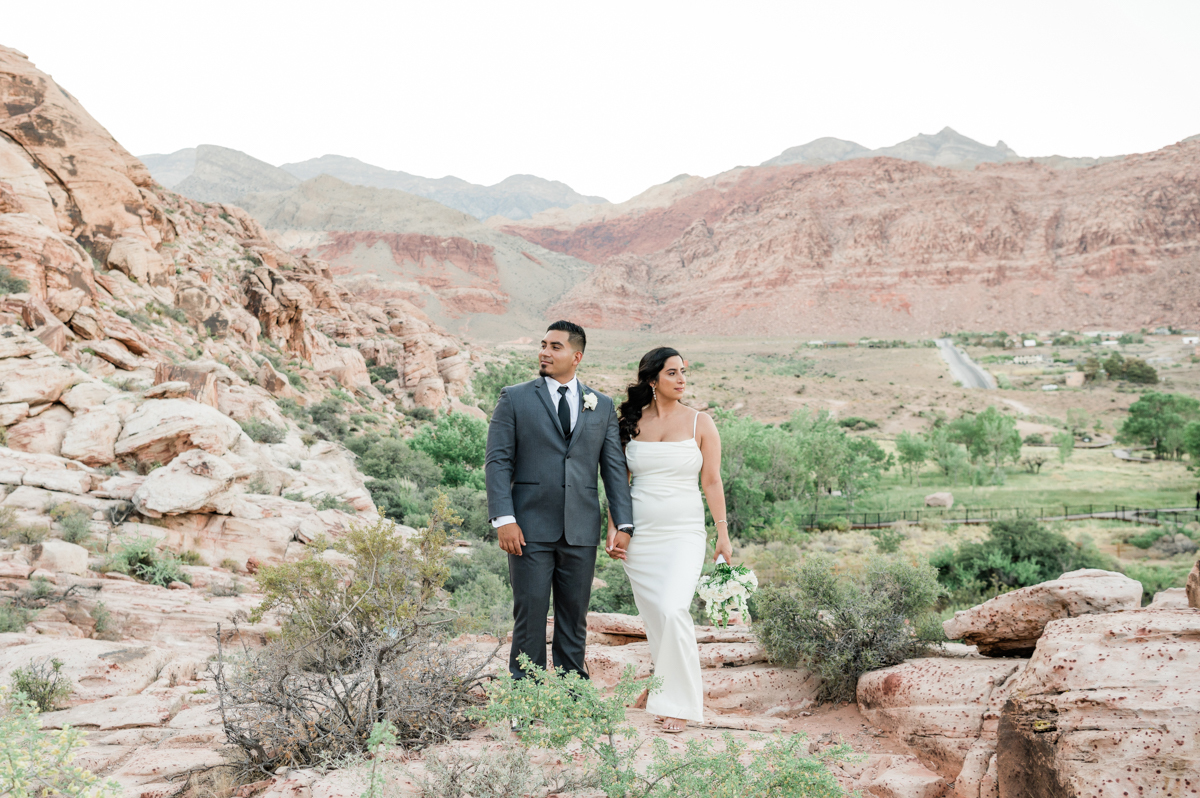 What Are The Destination Wedding Rules? Who Pays For What?
After "what is a destination wedding?" the next question is usually, "What are the rules?"
Typically, the couple pays for the wedding itself, but guests are expected to pay any of the expenses they'd normally pay when taking a vacation.
Resorts, airfare, outfits, food outside of the wedding — they're typically the guests' responsibility.
The most popular location for a destination wedding is, no surprise, Las Vegas!
This is a huge part of why destinations like Las Vegas are so popular for destination weddings; Vegas is fun and it offers something for every guest while still remaining within many guests' budgets.
Your guests may be paying to travel hours by air to attend your wedding, and Vegas really knows how to get them in the mood to party. They're coming to celebrate you and to have the time of their lives.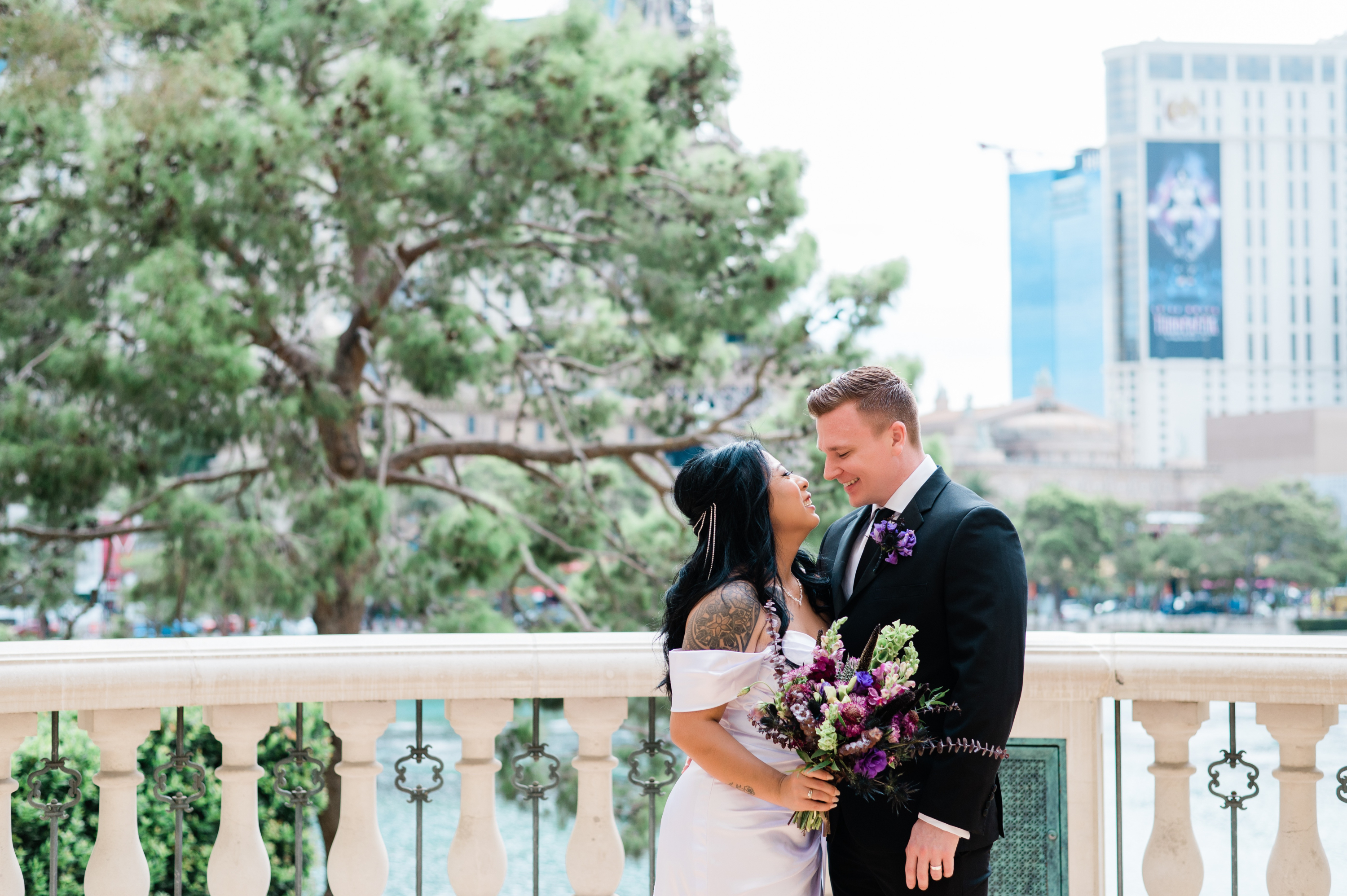 When it comes to the registry, the rules for a destination wedding are a little different when compared to a traditional local wedding.
You don't want your guests to have to truck gifts across the country, and you don't want to have to figure out how you're getting all of those gifts home either.
Instead of a traditional registry, many couples opt to start a honeymoon fund or create a registry for experiences instead.
Rather than that new set of pots and pans, a dinner at a world-class Las Vegas restaurant the day after your ceremony or a donation to your dream honeymoon is a better overall fit.
If you're planning a destination wedding, don't let yourself get overwhelmed by the process. Our Collective Questions podcast episode on How to Plan a Destination Wedding is a great resource for getting you started. 
If you're ready to dive into the planning process, invest in our downloadable planning guide to keep your experience smooth and confident! 

McKenzi Taylor
McKenzi Taylor is America's go-to elopement and micro wedding expert, often featured in small and major media outlets, such as the New York Times. With over 15 years of wedding photography experience, it was after planning her own Las Vegas elopement in 2016 that McKenzi felt her purpose shift into elopement coordination. She started Cactus Collective Weddings soon after in 2017. Since then, she's become a WIPA board member, and has helped well over 1000 couples get hitched in style around Las Vegas, San Diego and Black Hills.