We recorded this episode of the podcast before the hacks at MGM Resorts and Caesars Entertainment, so lower your expectations, as you always do, which is very thoughtful.
Anyway, all the Las Vegas goodness we stuffed into this episode pales by comparison to the recent drama, but you still might want to kill some time on your commute, so here we go.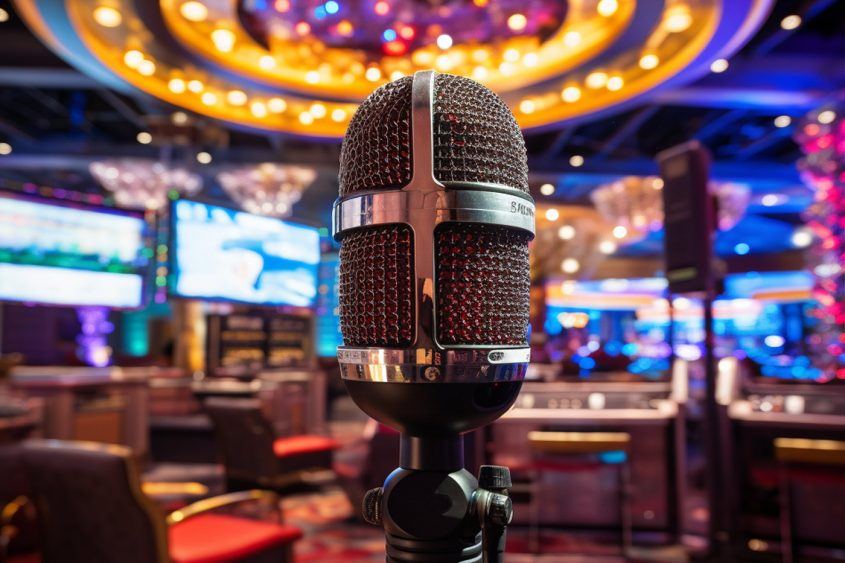 This episode features inside scoop on all the Las Vegas stories we break and others repeat. You know, all the stories.
We talk about the murder of trees at Bellagio (the least of their worries given the recent cyberattack).
We talk about the last-minute cancellation of Ed Sheeran's concert at Allegiant Stadium.
We talk about the F1 controversy around their marketing using the term "paddock."
We talk about the fact 15% of Las Vegas travelers plan their visits around menstrual cycles.
We talk about paid parking starting at Venetian, and how it will start at Wynn on Sep. 27, 2023, along with why we should all blame the Sphere.
We talk about room rates and package prices imploding for F1.
We talk about construction starting at Tilman Fertitta's new resort on The Strip.
We talk about the $3 bump in the resort fee at Mirage.
We talk about a new hotel tower planned for Ahern Hotel (formerly Lucky Dragon).
We talk about a random encounter with writer-director Bobby Farrelly ("There's Something About Mary," "Dumb and Dumber," "Hall Pass," "Me, Myself & Irene") at Circa while we happened to be wearing our Writers Guild of America strike T-shirt. That one's mostly for us, but still.
That time we randomly stopped in at Megabar @CircaLasVegas wearing our WGA shirt (the only one in Nevada) and casino owner @DerekJStevens introduced us to a guy he's talking to at the bar named Bobby Farrelly and we start chatting about the strike and realize it's THAT Bobby… pic.twitter.com/t2O6FG6QKl

— Vital Vegas (@VitalVegas) September 9, 2023
Our "Listicle of the Week" features ways you improve your chances at winning on slot machines.
We knew we'd get your attention, eventually.
We share the secrets of RTP (return to player) and the benefits of playing on higher denomination and lower volatility machines. We also tout the advantages of finding old-school reel machines rather than these new-fangled bells-and-whistles penny machines the kids seem to love so much.
Take our advice and a slot win is guaranteed! It's the Internet, it must be true!
Take a listen, or just skip this episode and listen to the next one about the hacks at Caesars Entertainment and MGM Resorts. We've been scooping the hell out of traditional media, and we haven't even shared the best parts yet. Consider yourself teased.