In another blow to downtown's dining scene, VegeNation has closed.
The shuttering of VegeNation, the only vegetarian restaurant we've ever visited or liked, follows the closures of Smashed Pig on Fremont East and Donut Bar.
VegeNation was in operation for eight years. Its last day of service was Sunday, July 23, 2023.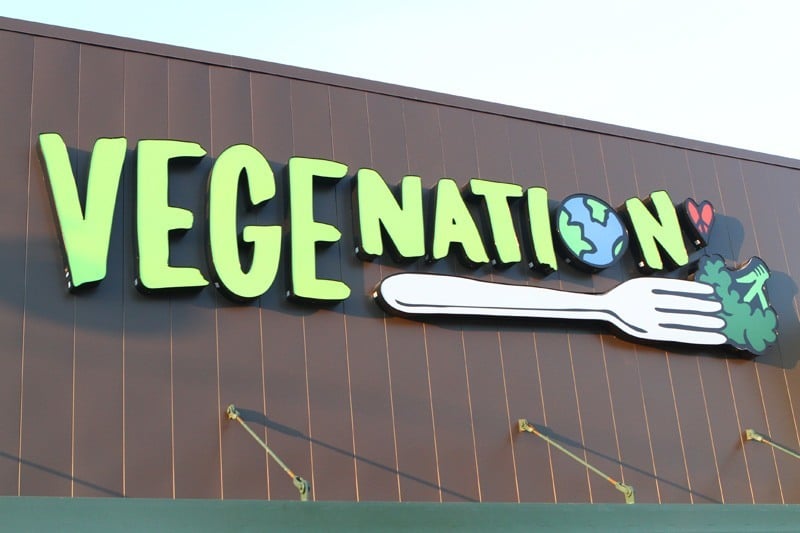 VegeNation sat between a barber shop and another restaurant, 7th & Carson, on Carson Avenue, a block or two south of the much busier and well-known Fremont Street.
VegeNation announced its closure on Facebook, here's what they said.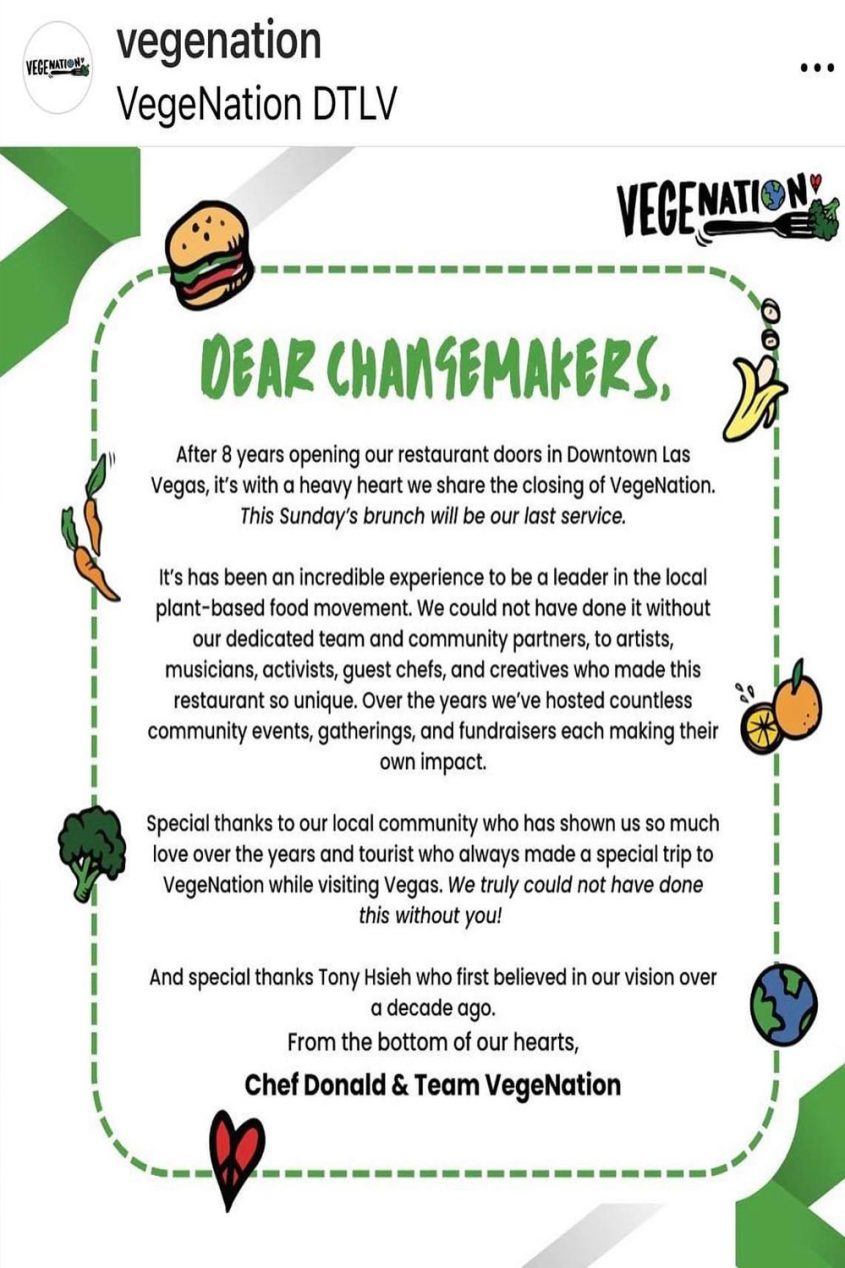 Downtown visionary Tony Hsieh was a longtime supporter of VegeNation and the aforementioned Smashed Pig. Many downtown restaurants and bars, and the Life is Beautiful music festival, owe their existence to Tony Hsieh and his Downtown Project. Hsieh was a silent partner in many venues (like Nacho Daddy), or gave tenants breaks on rent.
Hsieh passed away in Nov. 2020, and his estate is still sorting out who owns what and which deals were made (often on Post-It notes).
VegeNation did not provide a reason for its closure, but profitable restaurants don't tend to close in Las Vegas.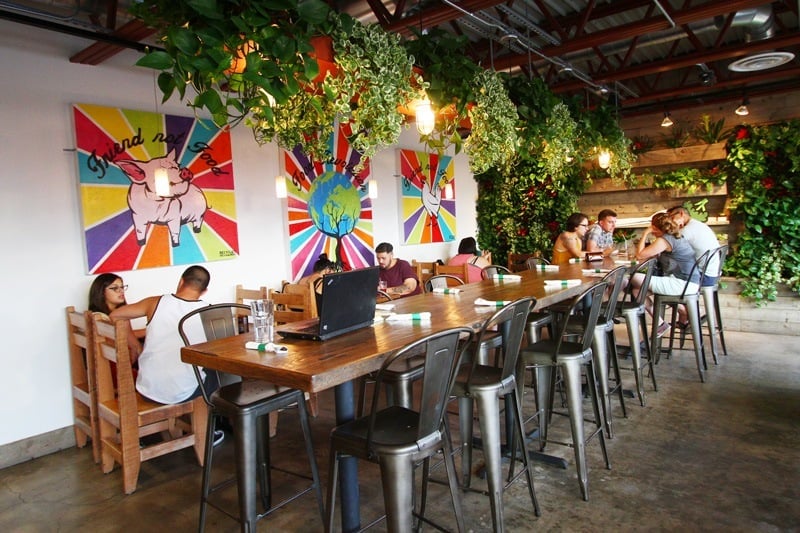 VegeNation described itself as "a community-based restaurant serving fresh, global street food."
As mentioned, we loved the place, but didn't visit often enough, apparently.
VegeNation was home to one of the best spaghetti and meatball dishes in Las Vegas, vegetarian or otherwise. We were as surprised as you are.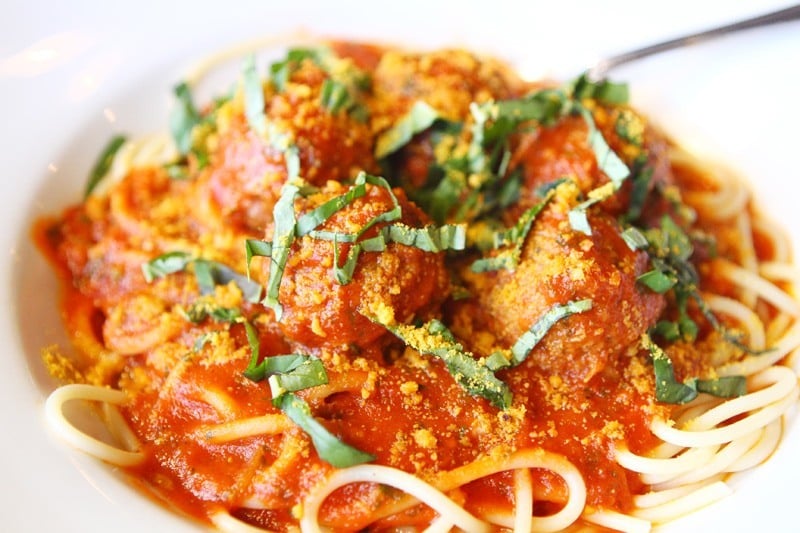 VegeNation tried a second location in Vegas-adjacent Henderson, but it closed in 2021.
What's left on downtown's "Restaurant Row"? The popular Carson Kitchen, The Parlour (former home of 31 different restaurants, mostly taco places), the previously-mentioned 7th & Carson and the honorary "Restaurant Row" member, Eat.
It's hard to ignore signs Tony Hsieh's legacy is slowly unraveling.
He created a community of businesses downtown, through his vision and deep pockets, that wouldn't otherwise be there.
Hsieh's estate is reportedly looking to sell a hundred parcels Tony Hsieh and Downtown Project acquired, and there are ongoing rumors his Zappos will be assimilated into Amazon. Amazon purchased Zappos in 2009, and its headquarters are downtown.
It remains to be see if another benefactor will pick up Tony Hsieh's mantle, but it appears unlikely.
Downtown champion Ryan Doherty is doing a great job of making Fremont East a destination, with new and refreshed venues including La Mona Rosa (formerly La Comida), Park on Fremont (recently remodeled), Meatball Hero (a new food truck), Discopussy, Lucky Day, We All Scream, Cheapshot, Commonwealth and its speakeasy, the Laundry Room.
Sorry we didn't visit or publicly rave more often, VegeNation. You will be missed.