Click here to browse our Real Estate Agent Directory and contact top-rated agents in your area!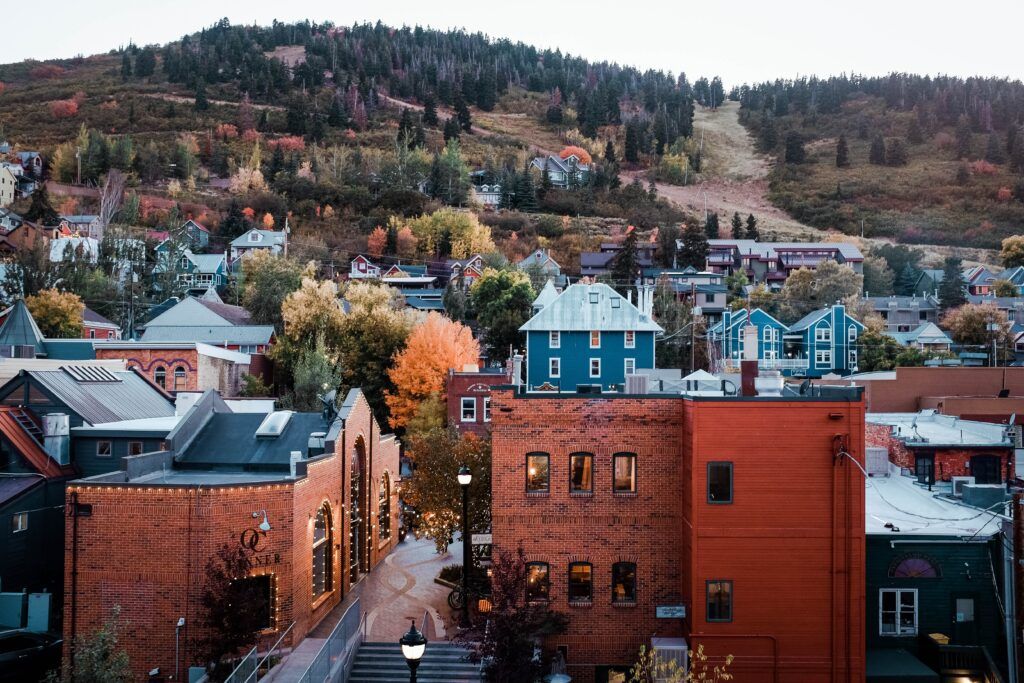 Utah certainly didn't miss out on the massive property boom that spread through the country over the past year. The Utah housing market has experienced consistent growth in real estate throughout the past five years, but it started to take off in mid-2020. 
In June 2020, the median sales price across Utah averaged $363,600 and has now jumped to $580,000. Price growth rates, especially in 2021, were nothing short of astounding. Historically low-interest rates, job growth, and pandemic conditions made Utah a highly attractive state for both homebuyers and investors.
Utah's Housing Market is Competitive
It seemed like the housing market was running away from buyers, who struggled to get offers accepted due to shockingly low inventory levels. 
The Utah housing market became one of the most competitive in the country, especially in areas like Salt Lake City and St. George. This trend continued through the pandemic resulting in record-high home prices and rental rate growth. 
Utah remains a seller's market as inventory levels have yet to return to their pre-pandemic levels. A good indication of the market's strength and inventory is the average number of days properties stay listed. According to Realtor.com data, the current median days listed in Utah is 52, the highest since the onset of the pandemic, but still a ways away from pre-pandemic figures. 
Utah Housing Market at a Glance
September 2022
Even this far into 2022 with the mortgage rate hikes, Utah remains one of the hottest markets. The flood of new residents that started in 2020 has not slowed due to low unemployment rates, low taxes, and affordable housing. These factors positioned Utah in the top spot on the Bankrate Housing Heat Index.
For September of 2022 Utah saw the median sale price remain flat compared to August and is still up almost 6% from 2021. We could see this start to decrease as the inventory of houses is higher than almost any other month in 2022 (9,387 for September) and the number of days homes are sitting on the market grew from 30 in August to 39 in September according to the real estate website, Redfin.
While Utah is below the national average in many areas, home prices have managed to remain strong. Otherwise, the story is similar to many other states, with the number of homes sold decreasing, days on market increasing, and almost half of the listings dropping their price this month (48.9%).
Utah has seen a significant increase in population over the past decade, which will likely help with the influx of home listings once everyone gets used to the new lending rates.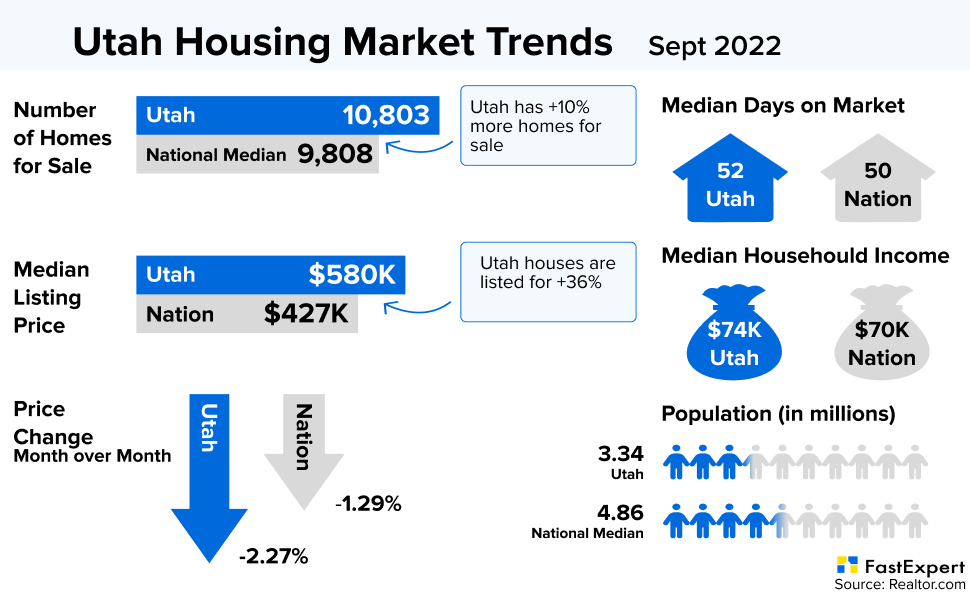 Utah is Changing
While the market in Utah is feeling a correction similar to the rest of the Nation, it weathered the 2008 recession relatively well and is expected to maintain a strong housing market.  
There's a shortage of homes
The impact of the correction on Utah's real estate market should be softened by its robust economy and limited home inventory. Utah faces a shortage of 31,000 homes. The strong demand and limited supply of home inventory will push against price declines and keep home prices relatively stable over time.
Home prices are falling, but up overall
While home prices have decreased about 3% month over month, home prices are up nearly 9% year over year in August.  The migration during the Pandemic contributed to the increased demand in the Utah housing market and an increase in housing prices.  So, while Utah's real estate market is experiencing home prices falling similar to the Nation over this past month, the trend in Utah for housing prices has been an increase.
In addition, Utah's median listing price is 36% more than homes across the United States. An increasing population and a shortage of homes have increased house prices in Utah.
Sales are slowing
With the market starting to change, we've seen a decrease of 25.3% in sales in the Utah housing market, and 49% of homes had price drops.  
These numbers are nothing to worry about, as they indicate a return to a more balanced housing market in Utah.  The housing market in Utah is still highly competitive since the population continues to grow, the job market remains strong, and the quality of life is high.  
Utah is Home to Some of the Top Overvalued Housing Markets
The surge in home prices across the country resulted in many thinking homes were sold for more than they're worth. Home prices skyrocket amid early pandemic months due to bidding wars and a shortage of active listings.
Three of the top ten most overvalued US housing markets are in Utah. The Utah housing markets that are most overvalued are Ogden, Provo, and Salt Lake City. 
While overvalued does not necessarily mean that a housing market will crash, these markets are at a higher risk of a sharper correction when economic conditions change.
Housing prices are deemed overvalued when their local incomes, job market, and economy do not support the sale prices. With the rise of interest rates, a significant economic shift is occurring and we will likely see Utah home sales temper buyer demand.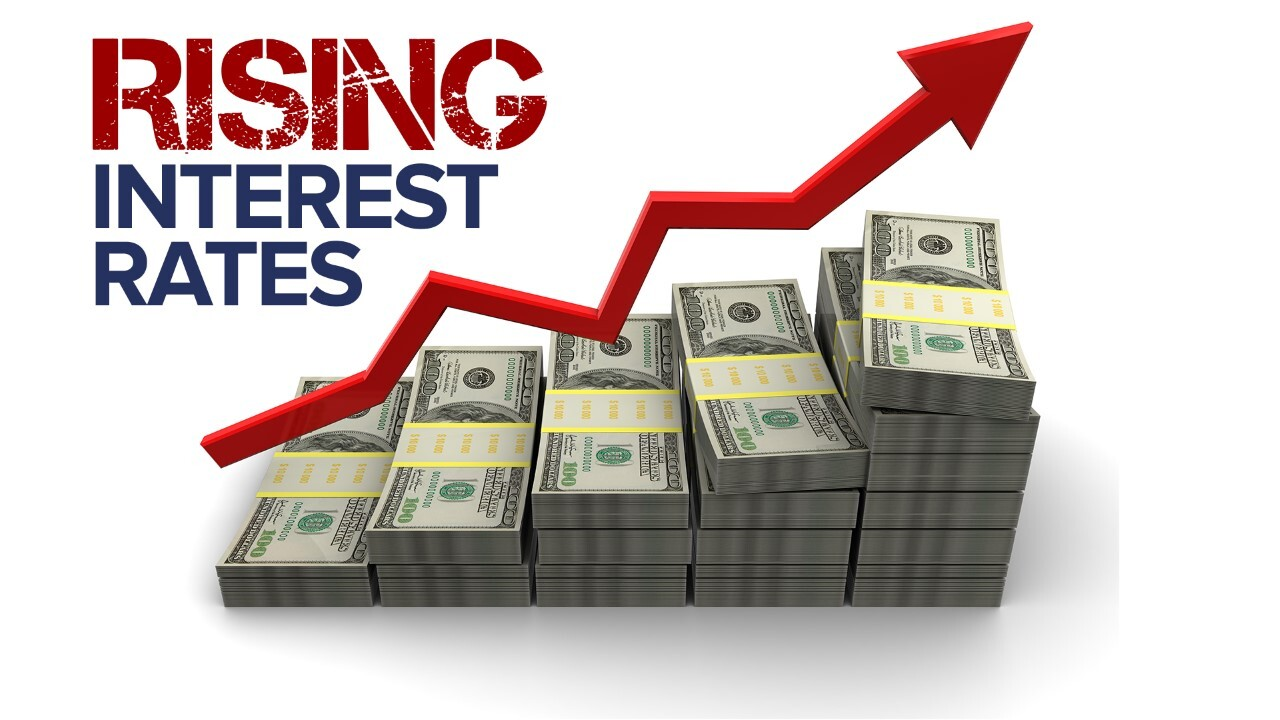 Utah Housing Market Gets Hit By Rising Interest Rates
Over 2022, the Federal Reserve has been battling sky-rocking inflation with their number one weapon, interest rates. While at the beginning of the year, homebuyers could purchase a home at an interest rate of around 3%, currently borrowers are looking at more than 7%.
Given that interest rates more than doubled in less than a year, it's impossible for there not to be an impact on the housing market.
Utah's housing market is starting to feel the rising interest rates, resulting in plateaued price growth. As a result, average days on market have increased, and sellers are becoming more open to negotiation. The good news for buyers who are prepared to take on high mortgage rates is that they no longer face the fierce competition of early 2022.
Utah Housing Market Potential
While interest rates remain high, the coming year will likely see continued cooling of the housing market in Utah; however, lack of supply will buffer most markets. Rising financing costs will hinder housing demand and we may see home sales cooling. In addition, while year-on-year figures still show growth, monthly data is beginning to tell a different story of dropping prices, a trend that is expected to continue through the rest of 2022 and into 2023.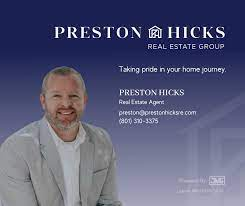 FastExpert partner and Utah real estate agent, Preston Hicks, shares his professional perspective on the Utah housing market.
Is it a Good Time to Sell a Home in Utah?  
Yes! Agents receive this question at least 10 to 15 times per week. It is a valid and fundamental question as our homes are typically the largest and most expensive asset we own. 
It's important to keep a tab on the housing market and current trends. 
Prices trend upwards
The past 5 years of Utah's housing market have seen an upward trend in housing prices.  In addition, the number of homes has increased along with significant population growth.
Therefore, with the current small but significant price change, a seller will realize enormous overall growth and equity increase. Even with the recent slowdown, a correctly priced home will sell, and it will sell with record equity growth over the last 10-year average. 
Don't focus on the "loss" you may believe you are experiencing if you sell today. Focus on the unbelievable increase you have gained over the past 10, 5, or even 2 years! 
Just remember, pricing has never been more critical than right now. So hire an experienced top-producing agent to help you price, market, and negotiate the best deal possible.
Is it a Good Time to Buy a Home in Utah? 
Yes! If you are looking to purchase your primary residence in today's market, then yes, the time to buy is today! 
Prices trend upwards over time
Historically speaking, real estate only becomes more expensive over time. Even a two-year period will historically yield an increase in equity in the Utah housing market. 
But what about the increase in interest rates? Shouldn't I wait for mortgage rates to decrease before I buy? No, you shouldn't wait to buy a home.   
Interest rates will continue to rise
We've been spoiled with historically low mortgage rates over the past decade.  In 2021 the average interest rate was 2.96%, the lowest interest rate that FreddieMac measured since 1971.  By comparison, interest rates 20 years ago averaged between 6%-7%, and 1981 experienced interest rates of 16%.  
The mortgage rates will likely continue to rise compared to what they are today.  
It isn't easy to quantify the benefits of delaying purchasing your primary residence. So many factors come into play.  The rental market is not affordable and is experiencing high rental prices.  Inflation is outpacing most salaries, decreasing the value of the dollar. Utah's housing market has a tight supply, and while we may see prices decrease somewhat, it's not likely to experience a significant decline in housing values.
The time to purchase your primary residence is today and has almost always been today. Don't wait.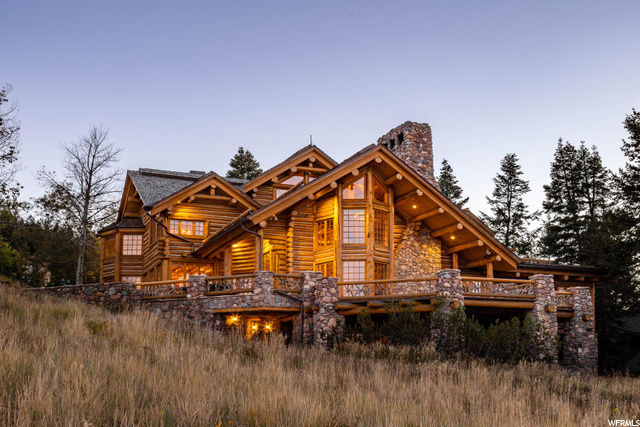 Why is Everyone Moving to Utah?
One of the many reasons, and perhaps one of the most important reasons folks are moving to Utah, is because this great state boasts one of the strongest economies and job markets in the Nation. 
Historically, Utah has weathered downturns and national economic disasters with less adverse effects than the other 49 States in the Union. Even during the 2008 Recession, Utah felt the pain but, comparatively speaking, suffered a less deep economic hit.  Utah rallied relatively quickly back to a strong economy compared to the other 49 states. 
In addition, people are moving to Utah because of the family-friendly environment, high-ranking school systems, and endless outdoor activities available along with the National parks.
Utah Housing Market Predictions
Short-term correction followed by continued growth and price increases. 
The Utah housing market is poised for economic growth, continually making it a desirable place to live, bringing with it a demand for homes, straining supply, and causing prices to remain and increase in value.
Utah continues to be a light upon a hill to others throughout the States and even worldwide. 
Property values will likely decline over the next 6 to 12 months and then flatten in the Utah housing market. Once the Fed slows inflation by continued interest rate hikes, they will have to ease the tightening by making money more affordable and accessible. And due to Utah being a robust economic powerhouse, this state will be poised for the quickest and most powerful market shift back to an unbalanced seller's market. 
Even with today's rising mortgage rates, it will continue to be the time to buy a house in Utah. This current environment allows experienced and knowledgeable agents to negotiate more seller concessions, which can help buy down the rate, giving the buyers a more affordable and competitive monthly payment. Once the market rebounds, buyers can be in an even more powerful position when the market shifts back to a more lopsided seller's market.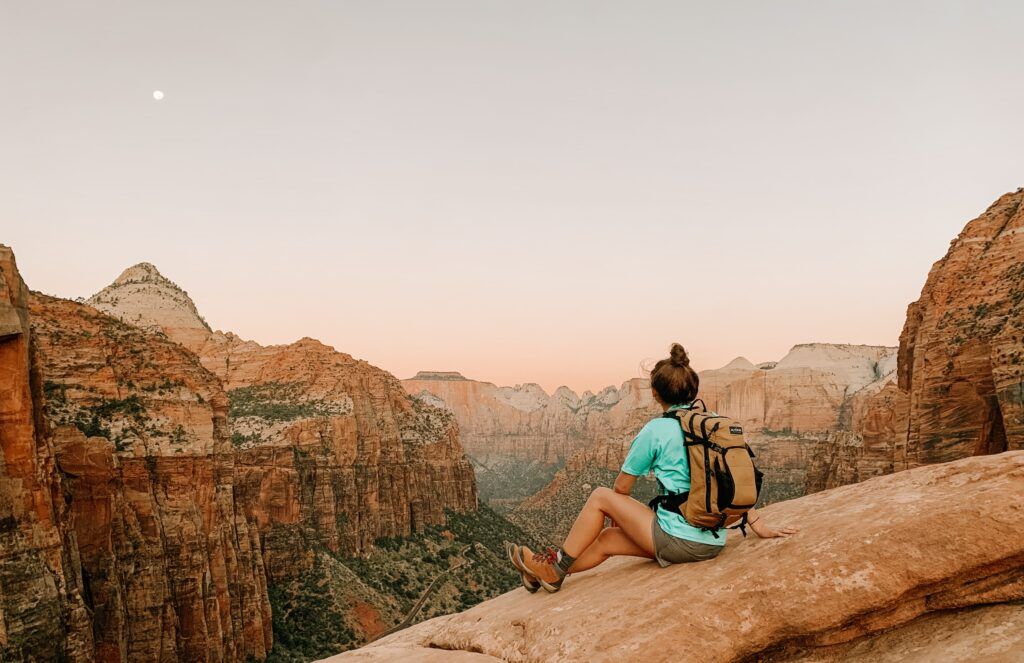 Living in Utah: What isn't there to love?
A dear client asked me the other day "Preston, why do you love Utah?" It sounds cliché, but I initially answered with a question…"What isn't there to love about Utah?" 
The client gave a slightly crooked smile to suggest that I am not only biased but also a Realtor who makes a living by selling properties in Utah. How could I possibly give an objective opinion? Well, perhaps I can't…Although based on facts, I believe I can. 
Let's list a few reasons "why I love this wonderful State of Utah". 
Outdoor activity opportunities are unlimited. Winter sports are a highlight in Utah.  It boasts some of the best snow on planet earth! Utah hosted the 2002 Winter games, and Utah is looking to once again host these games once again
Love hiking, biking, or camping? Love hunting, fishing, or anything outdoors? Check! The beautiful Rocky Mountains are our backyard, giving us an unlimited opportunity for outdoor experiences of any kind!  Additionally, Zion National Park boasts spectacular views, breathtaking hiking, and incredible climbing.  
Boating in Utah can be an unmatched experience.  Lake Powell can "drop your jaw" around every bend of the gorgeous reservoir with 200-foot cliffs.  With nearly 2,000 miles of shoreline, Lake Powell possesses endless outdoor adventures. 
Families flourish in Utah. Wallethub found Utah is the 13th best state to raise a family.   Utah also possesses some of the lowest childcare costs in the nation and the lowest divorce rate.  Utah's high quality of life, beauty, and low crime results in a wonderful family-friendly environment. There are beautiful single-family homes and maybe you'll even get design inspiration from Studio McGee.
Utah's schools are also some of the best in the nation, ranking #12th in quality and 16th in school safety, all while keeping school costs relatively low.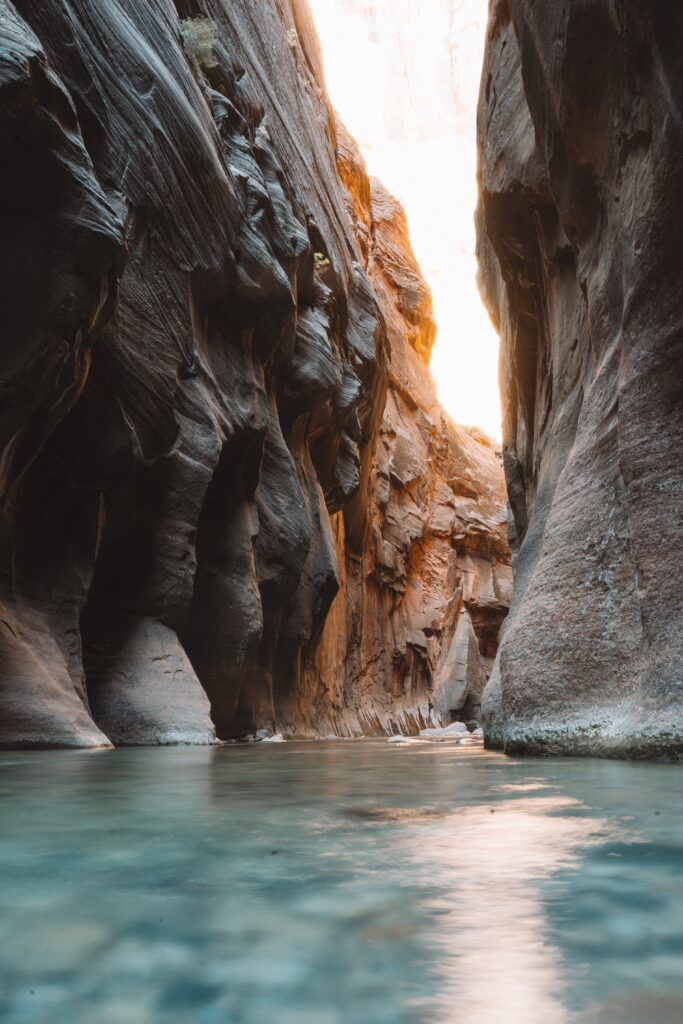 If you're looking to buy or sell real estate in Utah, you want to ensure you're working with a real estate agent who can help you navigate the rapidly changing conditions of the local housing markets. Find an experienced, trusted local real estate agent with FastExpert.