We love a good listicle, and while this one doesn't qualify as particularly "good," we're sharing it anyway. Slow news day!
OpenTable, the popular restaurant reservation service, analyzed 13 million reviews to name the top 100 romantic restaurants in America. Of the top 10, three are located in Las Vegas. One is actually romantic.
The three Vegas restaurants in the top 10 were Hell's Kitchen at Caesars Palace (#2), Eiffel Tower Restaurant at Paris (#4) and Joe's Seafood, Prime Steak & Stone Crab at Forum Shops (#6).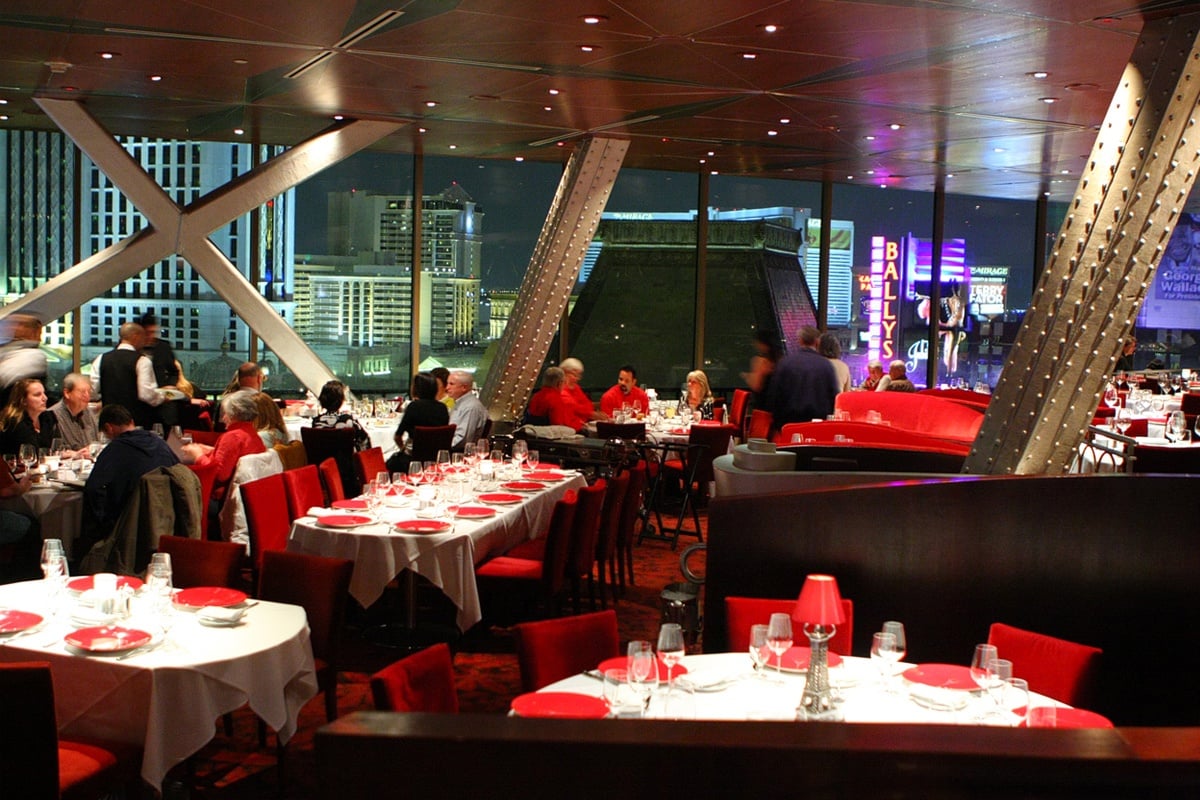 Hell's Kitchen is fine (the food is fairly forgettable), but far too crowded and loud to be considered romantic. The prices are like a cold shower, too.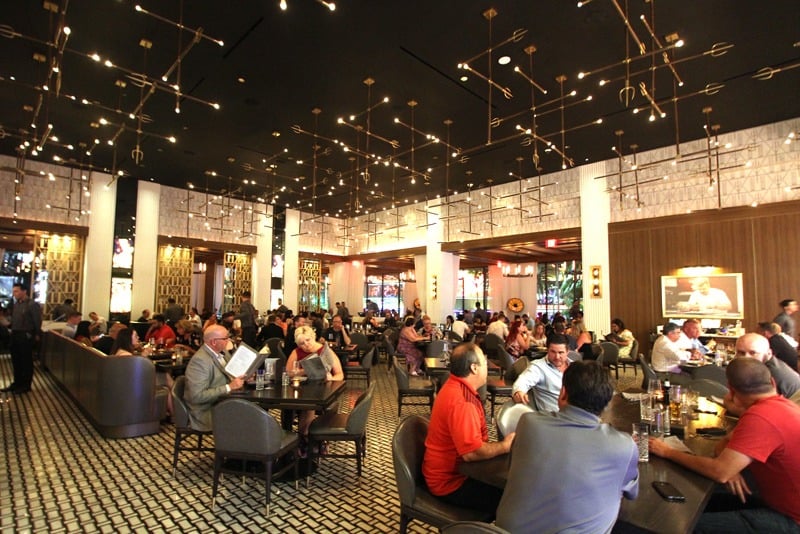 We love Joe's, and it's probably our favorite steakhouse (possibly favorite overall restaurant) on the Las Vegas Strip. But, again, the place packs them in like sardines (which is why it's one of the most profitable restaurants in the country). It's a restaurant to schmooze and carouse, not get action.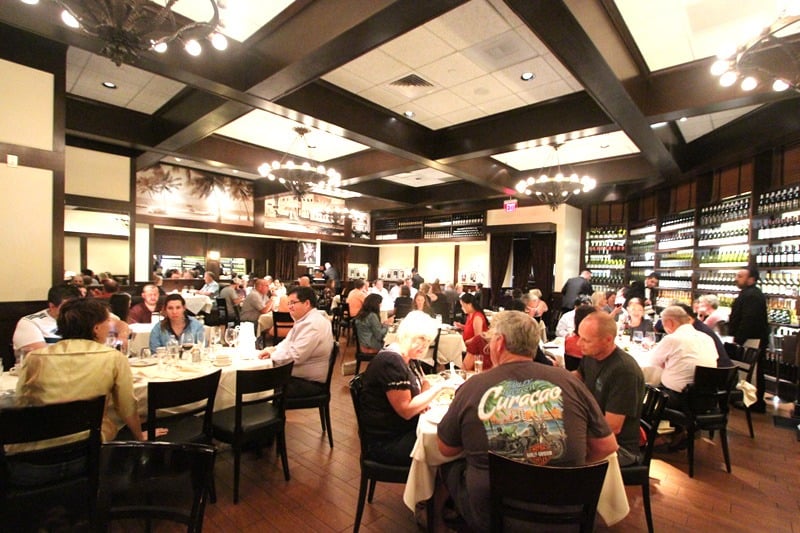 Eiffel Tower Restaurant at Paris, however, is the most romantic restaurant in the world. It's actually more romantic than any restaurant in the actual Paris, France. The views and ambiance are seductive as hell, the food is great and the service is world-class.
There is no known aphrodisiac like reserving table 56 at Eiffel Tower Restaurant. See below.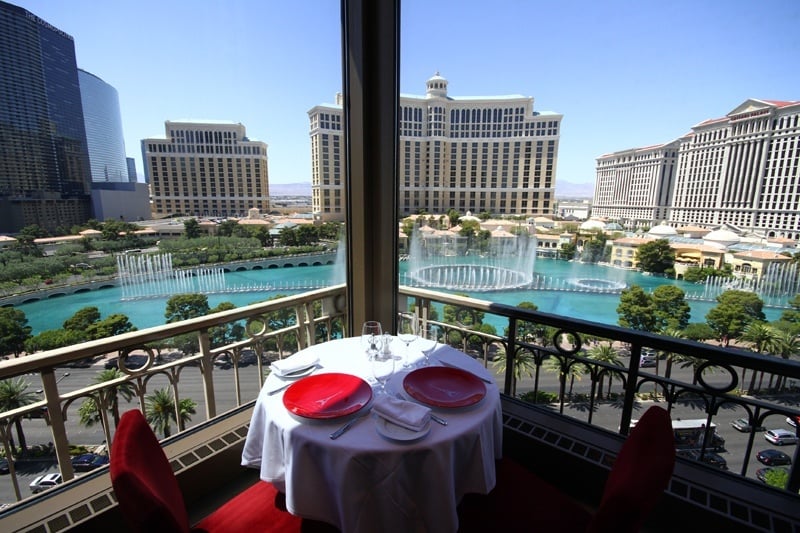 Overall, Las Vegas had eight restaurants in OpenTable's top 100 list.
Other Las Vegas restaurants deemed romantic include Amalfi at Caesars Palace, Beauty & Essex at Cosmopolitan, Delmonico Steakhouse at Venetian, Golden Steer Steakhouse and Lawry's The Prime Rib.
So, basically, this is definitely some random-ass list.
OpenTable compiles an equally random-ass list of "Most Romantic Restaurants in Las Vegas." That list includes: Top of the World at Strat, Scotch 80 Prime at Palms, Strip House at Planet Hollywood, Mon Ami Gabi at Paris, Benihana at Westgate, Bouchon at Venetian, Cut at Palazzo, Carmine's at Forum Shops and others.
Nothing quite screams "Romance!" like Benihana and Carmine's. Nailed it with Top of the World and Mon Ami Gabi, though.
Don't get us wrong, they're perfectly fine restaurants, but it's very possible people are doing romance wrong.
The timing of OpenTable's list, of course, coincides with the approach of Valentine's Day (Feb. 14). The site says more than half of Valentine's Day restaurant reservations happen after Feb. 7, which is cutting it a wee close for Las Vegas restaurants, dudes.
Yes, dudes are still mainly in charge of Valentine's Day restaurant reservations. Don't cancel us for speaking the truth. Again.
Here's the full list of most romantic restaurants in the U.S. according to OpenTable reviews. See if your favorite places to pitch woo made the cut.