Disclosure: This post may contain affiliate links. Please see our full disclaimer to learn more.
We want to start this blog post about getting married on some of our most beautiful public lands, with a history lesson about one of the ugliest inventions of all time: barbed wire.
The United States wasn't always broken into mine vs. yours and marked off into little square parcels recorded in plat books. Once upon a time, the countryside was wild and free. People and animals roamed with no boundaries.
But manifest destiny pushed Americans further and further westward, and the influx of homesteaders looking to keep their property separate from their neighbors (following passage of the Homestead Act of 1862), led to the 1868 invention and 1874 patent of barbed wire.
Taking the place of trees and stones that were not available for fence-building on the empty grasslands, barbed wire spread like wildfire.
Americans got defensive of their land. Trespassers were shot. And rambling as a pastime disappeared like the great buffalos that used to roam the countryside. The Colt 45 revolver might be known as the gun that won the west, but it was barbed wire that tamed it.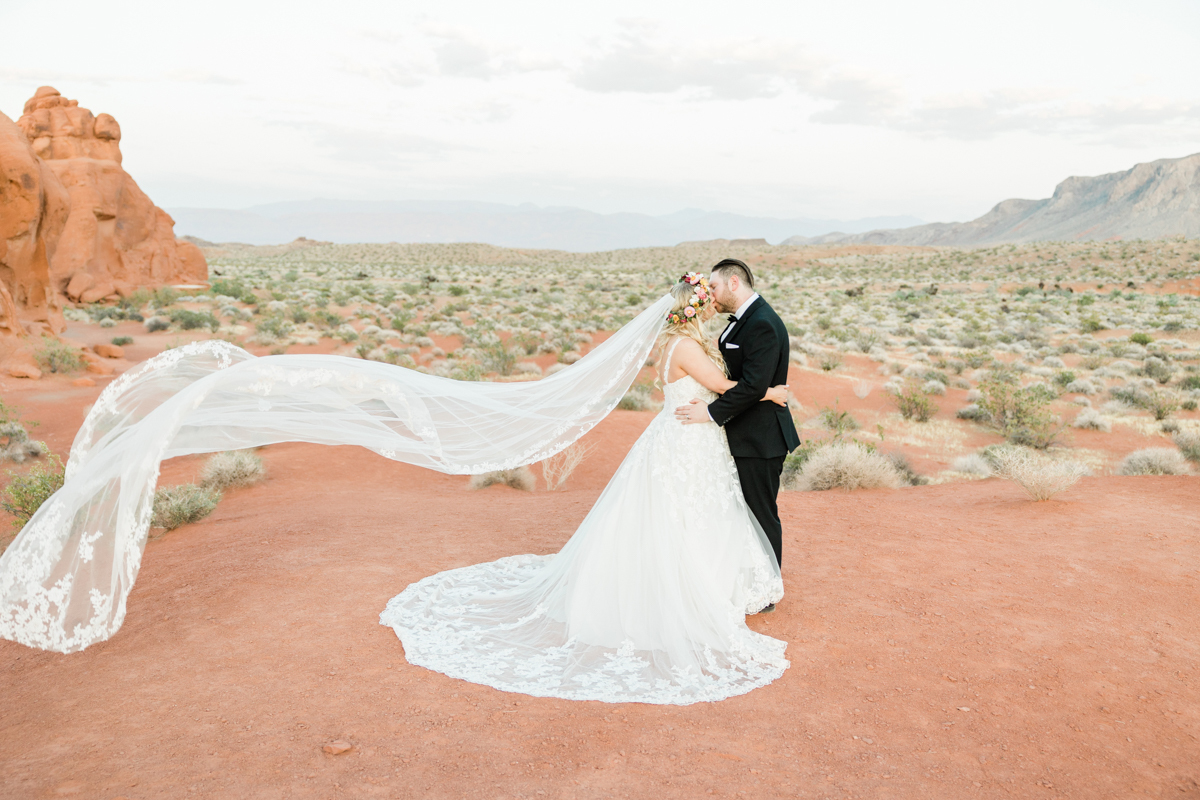 Rambling on common ground is a cherished human right in many parts of the world. But when we encounter a fence here in the States, barbed wire or otherwise, we tend to stay back as a default, rather than invite our friends and family to join us in any thing that might resemble a mass trespassing event.
This leads to lots of questions about holding a wedding ceremony in the great outdoors on public lands. The concept of public land is foreign to many. Worrisome thoughts and doubt creep in.
 "Someone must own it?" 
"There must be rules?"
"Where's the sign explaining them?"
"Who's in charge and what trouble will I get into if I upset them?"
But it doesn't have to be that way. Arm yourself with the power of knowledge and free yourself from the confines of intimidating barbed wire; feel free to celebrate your love of the great outdoors — while marrying the love of your life.
From the wedding/elopement planning perspective, we're here to explain a little about the different land types and designations.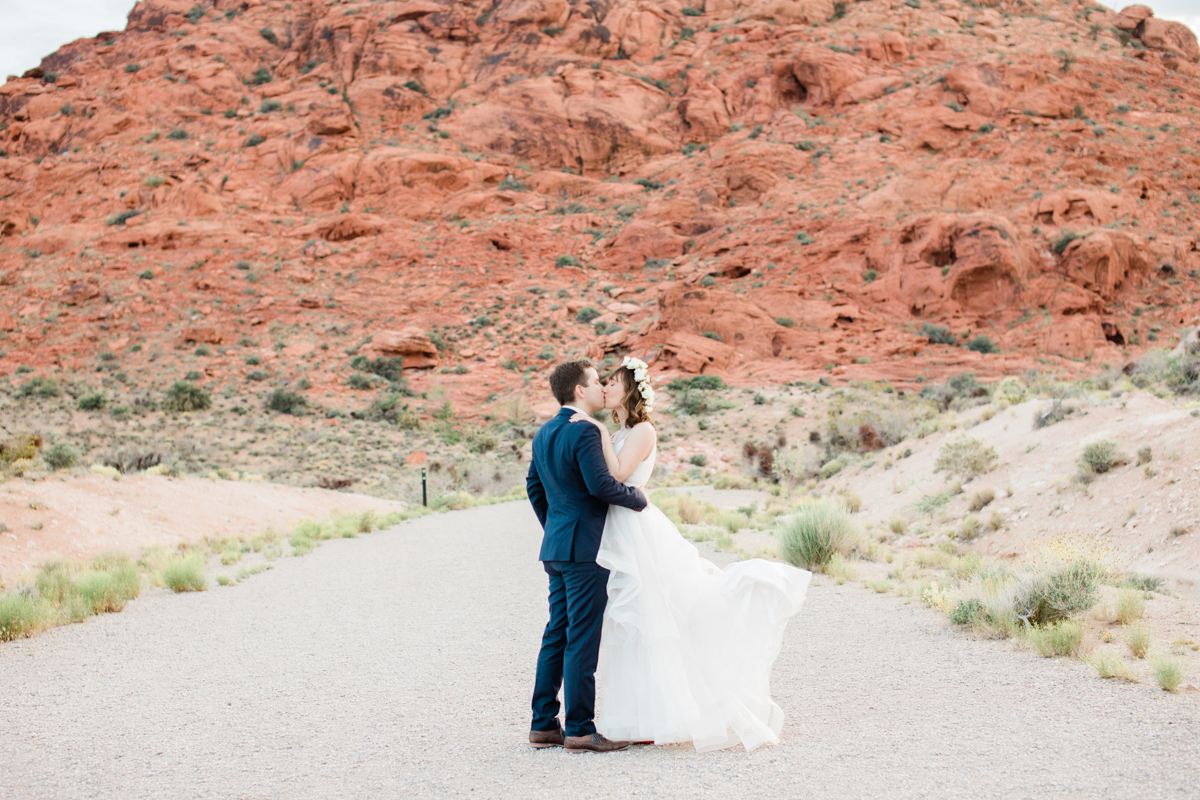 State Park
Each state does its own thing, and within each state, each park is different. In general, you'll need a permit which has an associated fee and has allowances for things like guest count, time constraints and photography policies.
In Nevada, Cactus Collective Weddings has already sorted all these things out so our couples don't have too. 
For example, Valley of Fire is one of the most loved state parks in Southern Nevada and we host weddings there all the time. Weddings can be held in either of two awesome spots. Each one showcases the beauty of the park.
We have obtained all the permits needed for these exclusive locations so you can just sit back, relax and enjoy the view!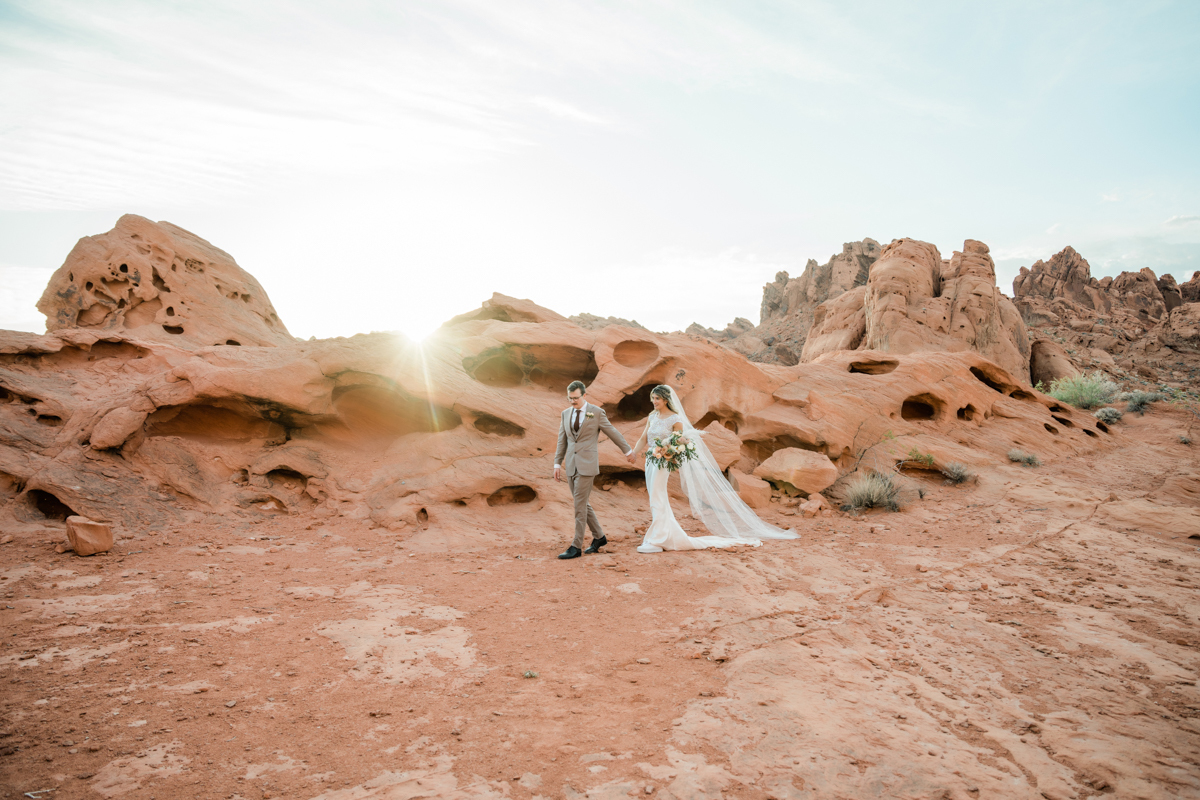 US Forest Service
Because the US Forest Service is a federal agency, there are pages and pages of rules covering pretty much everything, even the commercial licensing of Smokey the Bear!
Perusing any government website for more than a few minutes can make your head spin. There's tons of info but it's often difficult to find what you're looking for. Here's what the US Forest Service says about weddings:
"Weddings fall under the category of special use permits. The first step in obtaining permit authorization is to contact the local Ranger District office. To contact the Region 4 Intermountain regional office, which includes Nevada, Utah, and parts of Idaho and Wyoming, go to the federal building in Ogden, Utah located at 324 25th Street to submit a proposal. Submission of a proposal that meets the streamlining criteria in the 36 Code of Federal Regulations Part 251 is…" 
You just dozed off reading that, didn't you?
Don't worry — once again we've got you covered! We wouldn't want your head to spin, or you to swear off the whole idea of getting married in these beautiful locations, because of all the necessary paper chasing. We've already done it.
Reach out and we'll hook you up with a wedding package designed to take the stress out of planning a wedding on federal land.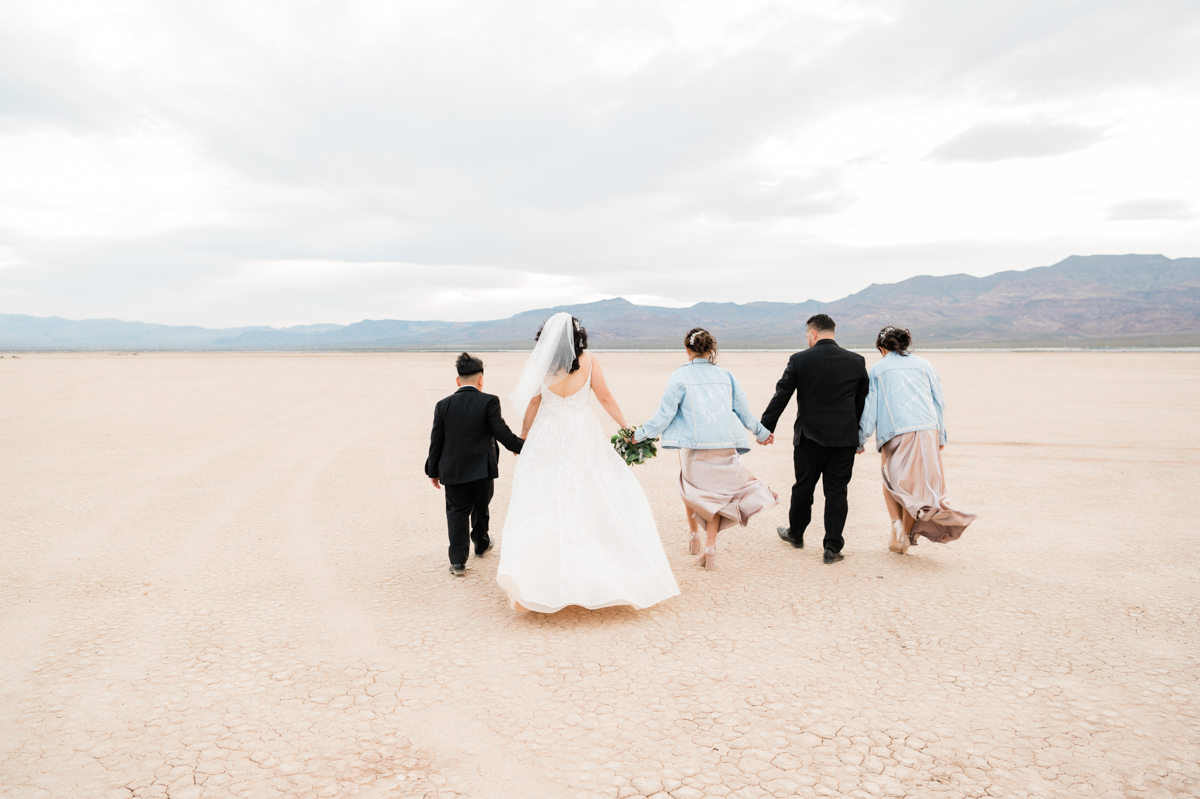 Bureau of Land Management
Large swaths of Southern Nevada are under Bureau of Land Management (BLM) ownership and control. Luckily, the BLM website is a good resource for getting started with planning your wedding on any of these public lands.
There's a handy little cheat sheet that asks and answers questions, helping you navigate the permitting requirements, and there's also a bulleted list that lays out the steps of the process to go through. We're not saying it's an easy process, but the steps are laid out nicely by the BLM. 
Don't feel like wading through the 247 page Recreation Permit and Fee Administration Handbook? That's ok, we've already done the heavy lifting for you. We've tracked down the right agency representative, had the meetings, made the calls, learned all the acronyms and patiently waited for a response. Spoiler alert: We were successful!
Now all you have to do is fast forward to choosing the perfect wedding package for your special day.
Private Property
In this case, the land is owned by a private entity or business. Holding a ceremony there is up to the owner. They may do it all the time, or they may be total newbies to the idea. Either way, there's a lot that's done for you at a regular venue that you'll be in charge of if you choose a piece of private property.
Don't necessarily view a wedding on private property as an easy Do-It-Yourself solution. It may actually be more difficult to DIY a wedding on private land, as you'll have to piece together all the necessities on your own.
This includes obvious things, like insurance, knowing and following the liquor laws and complying with noise ordinance regulations, and also things you may not have thought about, such as yard maintenance, parking issues, electricity and the nitty-gritty stuff, like restrooms and trash receptacles.
These are all the glamorous and not-so-glamorous realities of planning private property weddings. It may seem overwhelming, but it is doable… Not very stress-free, but doable.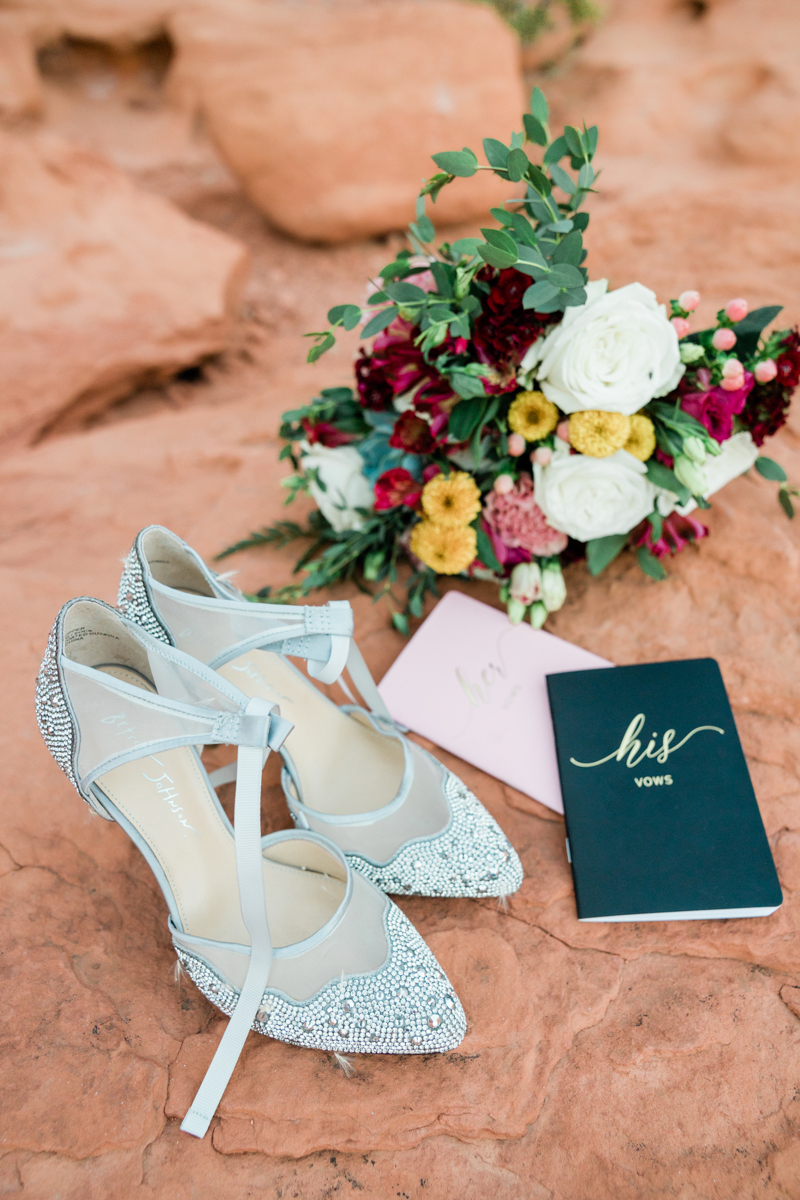 Stress-Free and Affordable Wedding Packages
You can trust that we've jumped through all the hoops on your behalf long before you say "I do." Connect with our Cactus Collective Weddings team today.

McKenzi Taylor
McKenzi Taylor is America's go-to elopement and micro wedding expert, often featured in small and major media outlets, such as the New York Times. With over 15 years of wedding photography experience, it was after planning her own Las Vegas elopement in 2016 that McKenzi felt her purpose shift into elopement coordination. She started Cactus Collective Weddings soon after in 2017. Since then, she's become a WIPA board member, and has helped well over 1000 couples get hitched in style around Las Vegas, San Diego and Black Hills.