A new restaurant at M Resort has opened, Jayde at 16. Technically, it's "Jayde @ 16," but you know how easily annoyed we are with stylist affectations, so we're doing it our way.
Jayde at 16 is located on the 16th floor of M Resort, one of our favorite casinos in Las Vegas, about 10 minutes south of The Strip in what is referred to by residents as "the boonies."
The view is fairly awesome.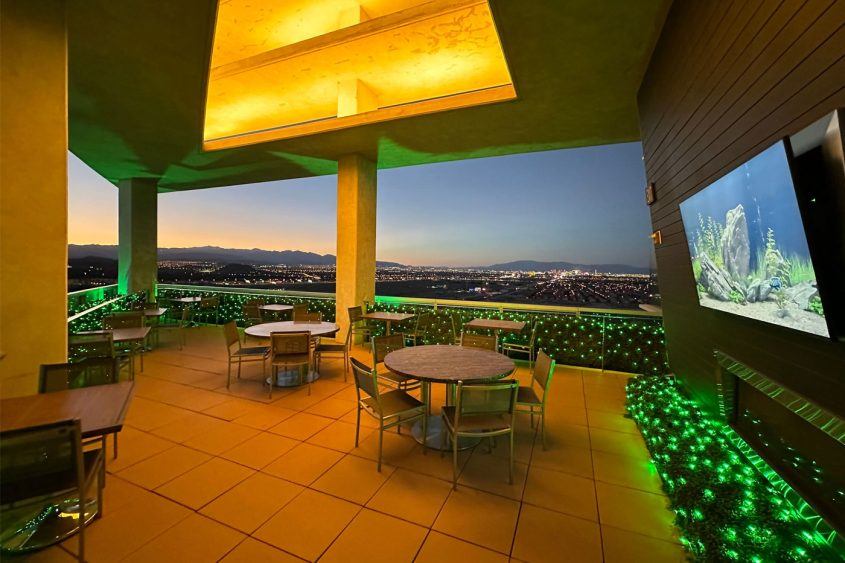 Longtime M fans will recognize the "Jayde" brand, as there was a Jayde Fuzion restaurant in what is now the underrated Raiders Tavern & Grill at M Resort.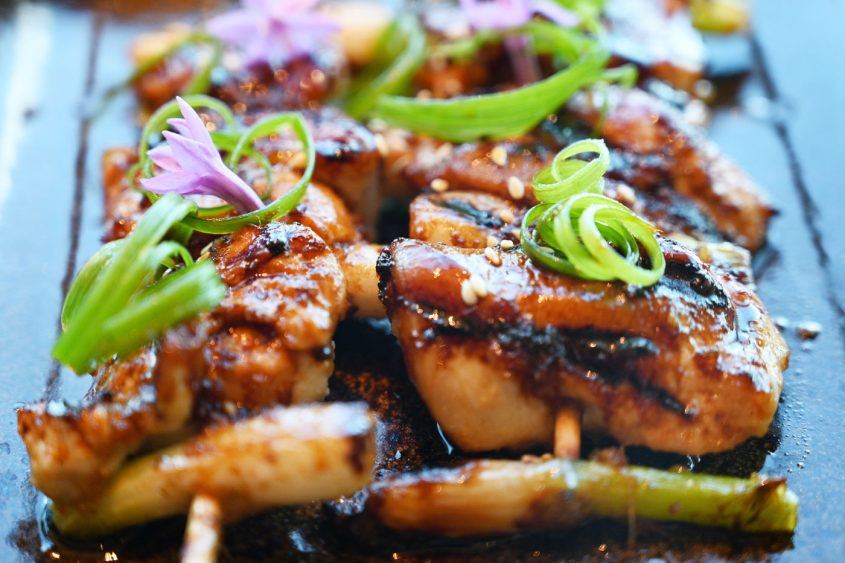 According to the news release about Jayde at 16, "The intimate venue, with a terrace overlooking Las Vegas Boulevard, offers diners the ultimate location to enjoy creative libations, enticing bites and unmatched views of the Las Vegas skyline. Explore a diverse menu of handcrafted cocktails, innovative shared plates and an unforgettable tasting experience. The newly reimagined garden-influenced decor will feature TVs incorporated into the design and used as a visual dining experience surrounding diners with swimming Koi fish while they enjoy a menu of Asian dishes, fresh seafood and sushi."
Yes, there are TVs, it's the law.
The menu features a good number of Asian fusion dishes, including many we have no idea how to pronounce.
Our favorite portion of the following page of the Jayde at 16 menu is the part where they apparently serve spider.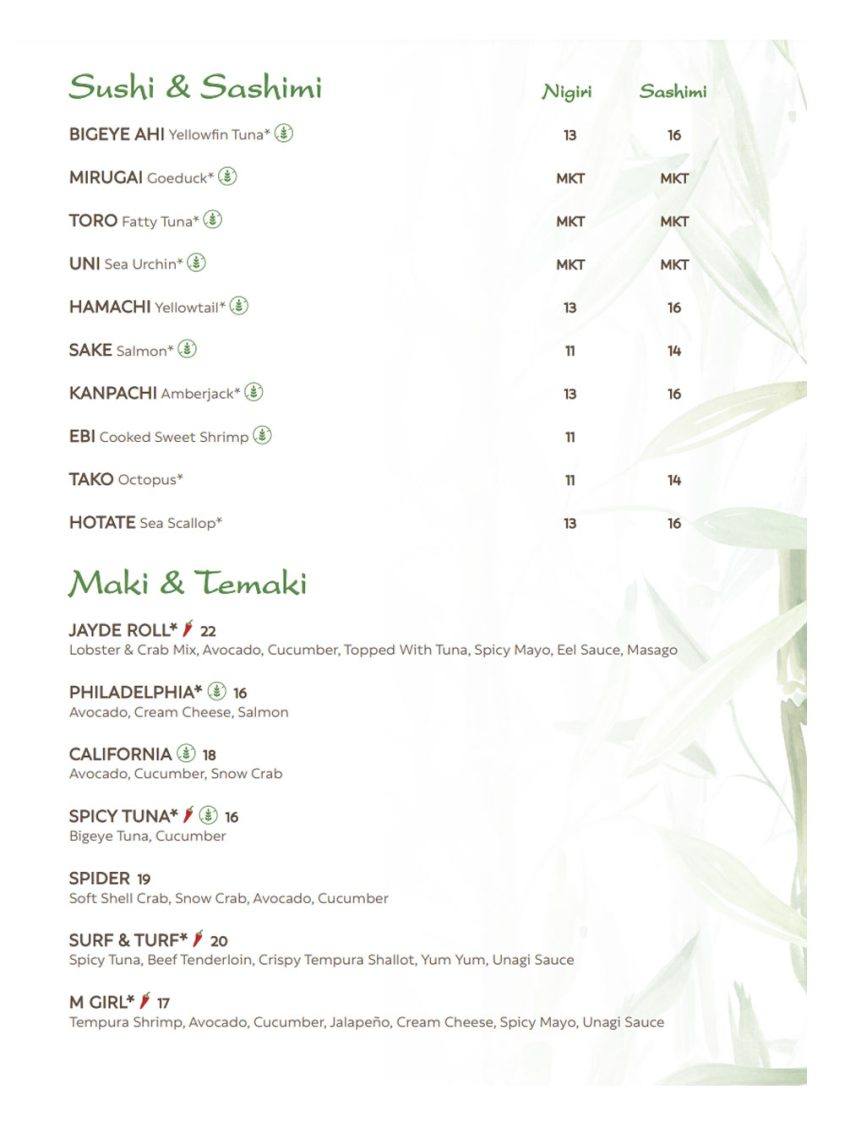 Here's a peek at the Small Plates menu, along with some dim sum, a Chinese phrase meaning "a tad slow."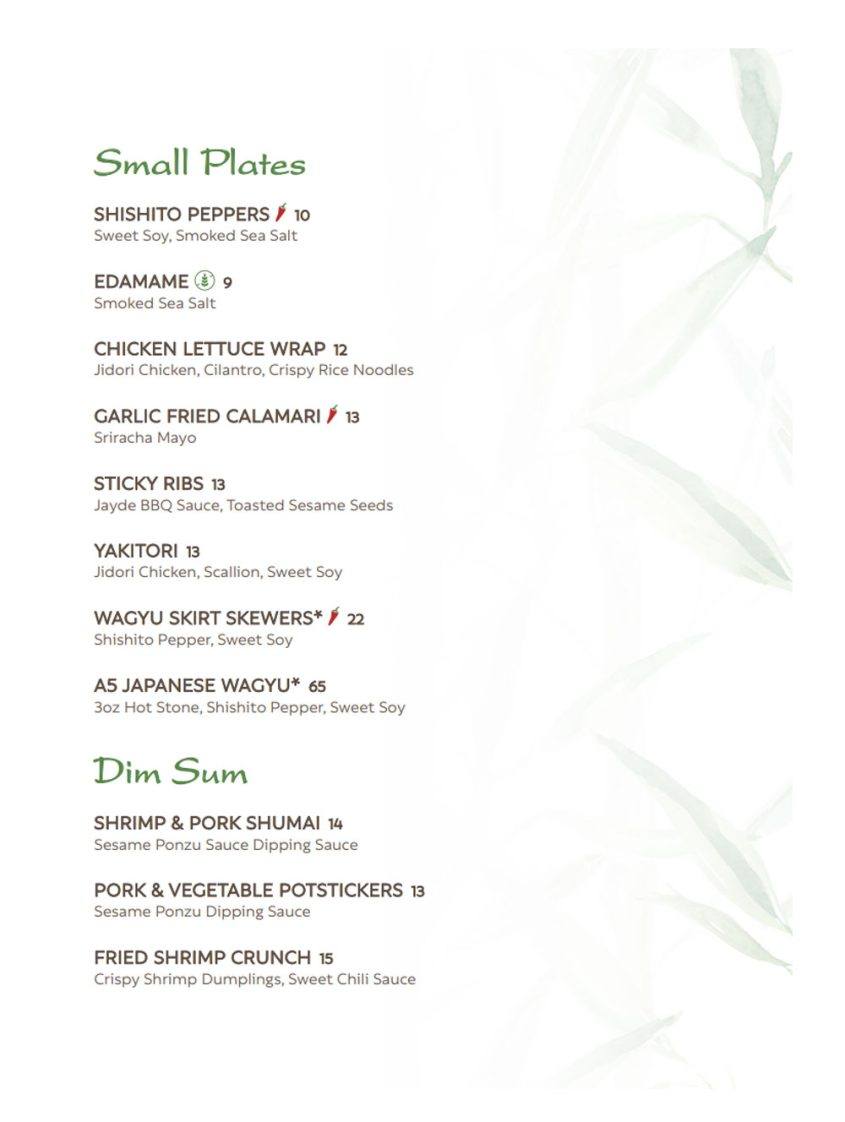 We'll be working our way through each item on the next part of the menu, especially because M Resort's loyalty program is very generous with dining credits. The only downside is you have to spend your dining credits all at once. We usually hit the Vig Deli, and a lot of dining credits go to waste (or we're forced to lug around 15 cans of Red Bull), but now we look forward to using them at Jayde at 16.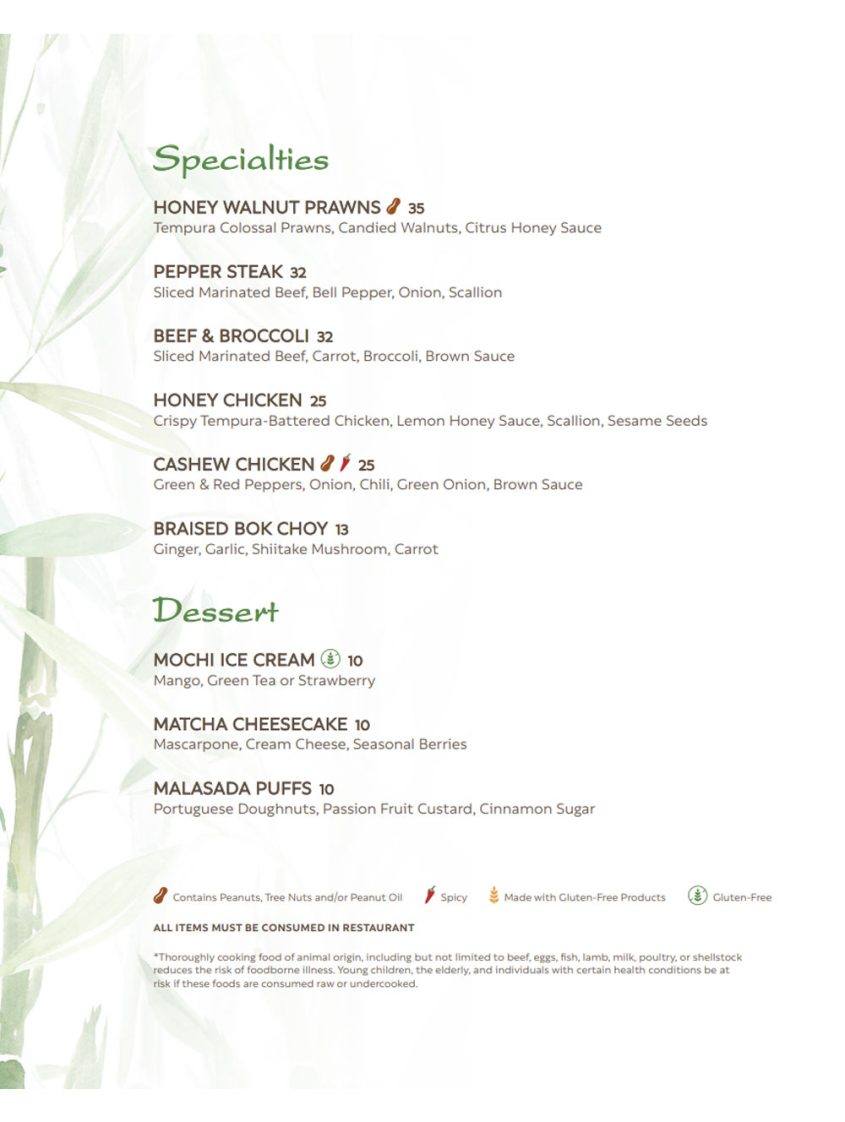 M Resort is a little off the beaten path, but there's a lot to love and there's always something new to check out.
The casino recently rebranded its casino bar to have a hockey theme. We enjoy it, anyway. M Resort is all about sports, despite our best efforts.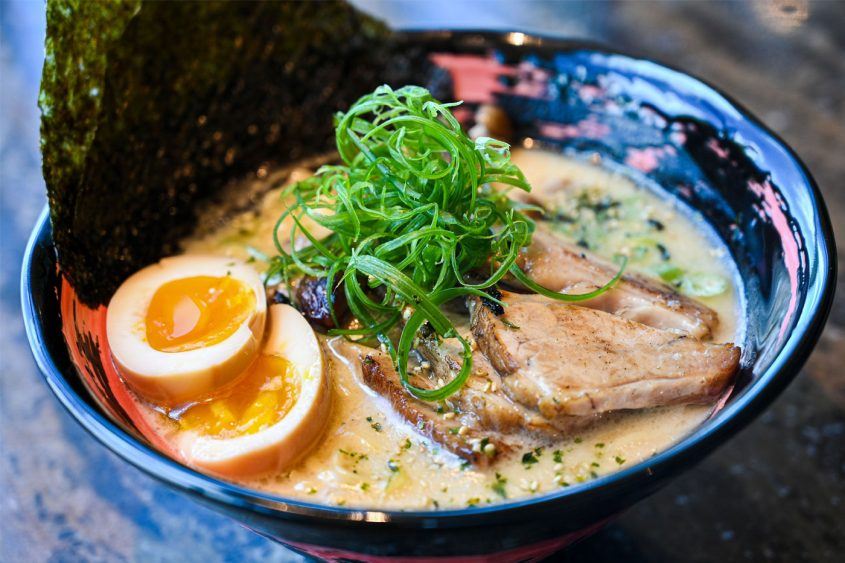 As we were the first to share, M Resort plans to build a new hotel tower.
We've also heard rumblings there's a Mexican restaurant in the works at M, but it hasn't been officially announced yet.
Great pool. Great rooms. Great gambling. Great cocktail server uniforms. Look, it's not creepy if it's true.
We love M Resort and can't wait to check out Jayde at 16. Which sounds a little inappropriate out of context, but we didn't name the place.
See you at Jayde at 16. We'll be the one using a fork.