Only on a slow news day can everyone get whipped up about a fast food burger joint coming to The Strip. This is that.
A two-story Whataburger is slated to open in a spot at the base of the Waldorf Astoria Las Vegas hotel in the fall of 2023. Construction is already under way.
It will share space with Parry's Pizzeria & Taphouse, a far more intriguing offering, all due respect. Because pizza.
The location of the new Whataburger is odd. It's not really part of Waldorf Astoria. That would be weird. It more adjoins the Waldorf Astoria.
A completely forgettable burger restaurant, Bobby's Burger Palace, previously failed in the same spot.  You can now find the equally disappointing Bobby's Burgers at various Caesars Entertainment resorts, including Paris, Harrah's and Caesars Palace.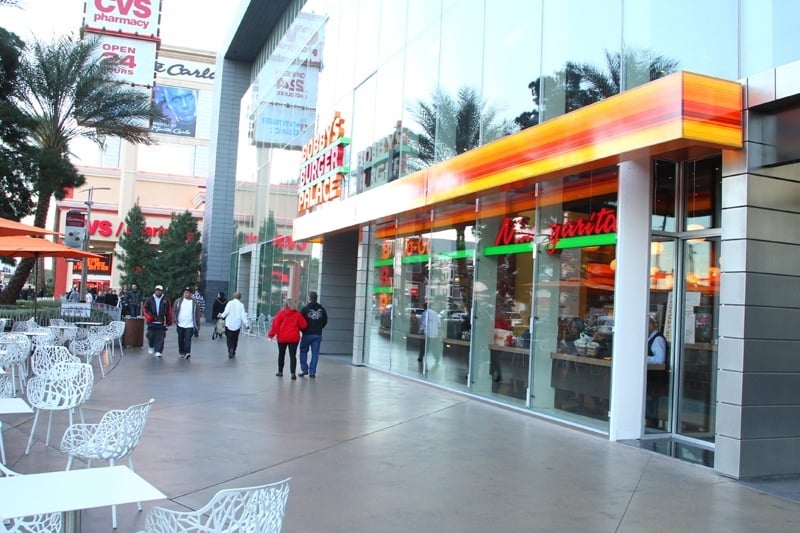 Whataburger will be across the street from what used to be the Hawaiian Marketplace (soon to be BLVD) and next to what used to be the Monte Carlo (now Park MGM). Things move fast in Vegas.
Our buddy @JamesinLasVegas dropped by for a photo to provide some context.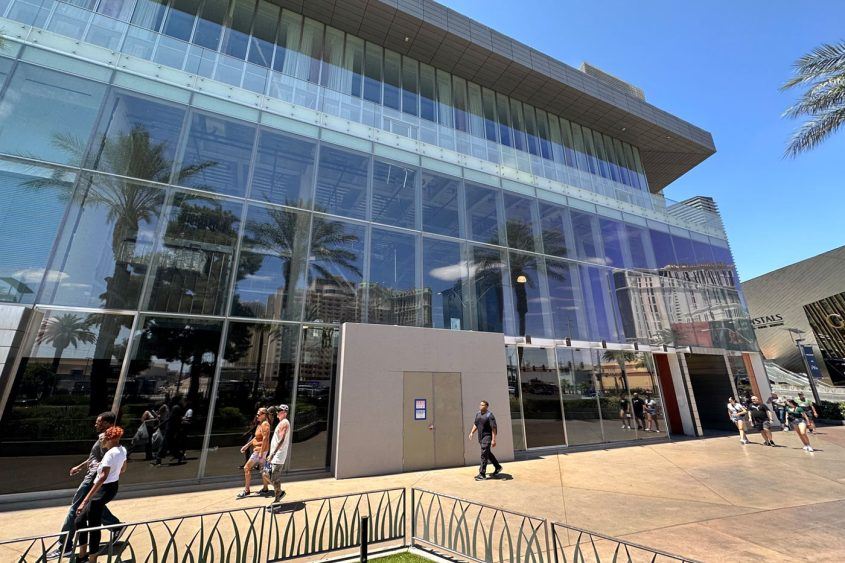 The reaction was mixed at the news Whataburger would return to Las Vegas.
Yes, it's a return, despite the fact many news outlets are reporting the restaurant will make its debut in Las Vegas. They aren't Vegas enough.
There were several Whataburger locations in Las Vegas a few years back, but eventually the brand disappeared from Las Vegas. We trust that wasn't because business was booming.
In a quick poll on Twitter, we found about half of the respondents haven't tried Whataburger before. A third of the 3,389 who responded said they love Whataburger, about 10% don't care for it. About 16% said they have no opinion, and we trust there were a lot of "mid" votes in that mix.
Want to be Internet famous? Participate in this poll and be in our perfunctory blog post. What do you think of Whataburger?

— Vital Vegas (@VitalVegas) July 24, 2023
"Mid" is apparently the new "meh," otherwise known as "if I'm drunk, it'll do in a pinch."
In other words, not a destination burger or restaurant, further supported by this USA Today writer.
The franchisee of this Whataburger is Panda Restaurant Group, the Panda Express folks, for what it's worth. Waldorf Astoria is owned by Tiffany Lam and Andrew and Peggy Cherng. The Cherngs are the founders of Panda Express. We're only bringing this up because we broke the story the Mandarin Oriental would become a Waldorf Astoria back in 2018.
As for the far more interesting Parry's Pizzeria, this brand actually is making its debut in Las Vegas.
Parry's is a "New York-style pizza joint" that started in Colorado. The Parry's chain has locations in Colorado, Texas and Arizona. Las Vegas will be the best one, because Las Vegas.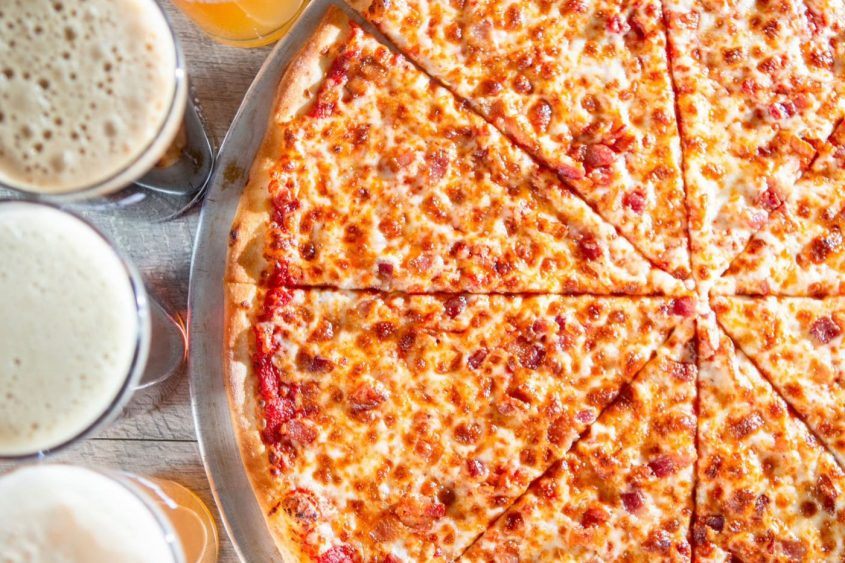 The Web site says, "Over the past 16 years, Parry's has evolved into a complete dining experience. Sure, pizza, wings and fried dough (customer faves) are still on the menu, but Parry's also has become a craft beer haven with some of the best rotating tap lists at all our locations, no matter what state we call home."
Let's just say Parry's sits directly in our culinary sweet spot. Here's the menu.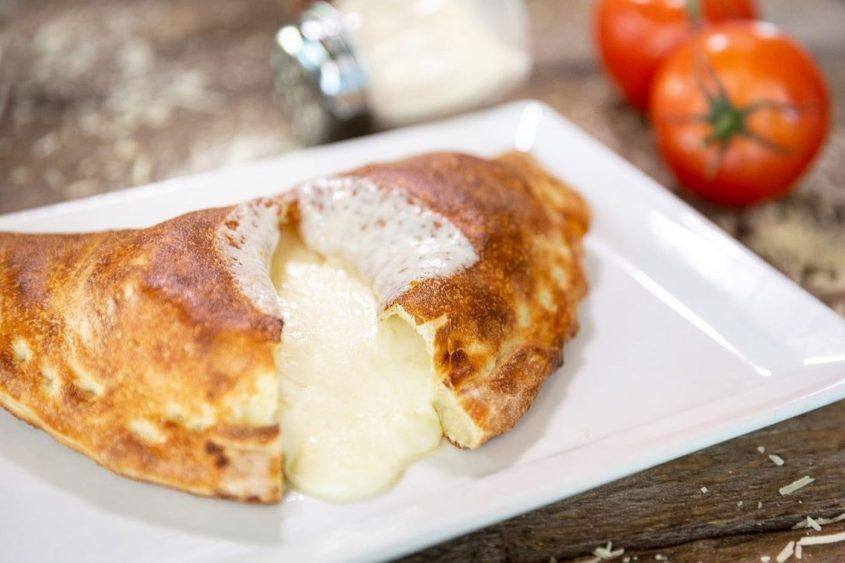 Beyond the pizza, Parry's is known for its fried dough, Nature's perfect food. The "High Line Fried Dough" (with granulated or powdered suger) is already the best thing we have ever eaten and we have not actually eaten it yet.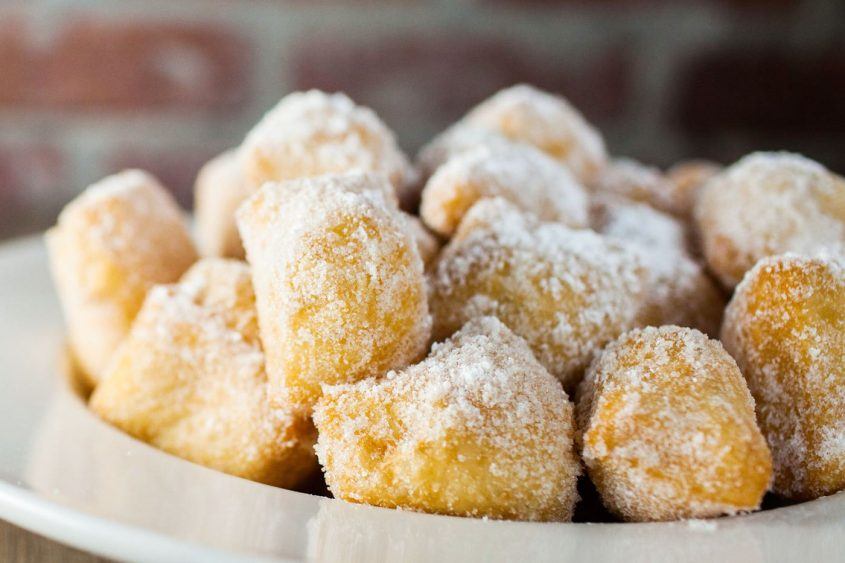 Bonus: The Parry's menu also features "Craveable Chicken Parm," described as "Hand-breaded parmesan chicken, topped with melted hand-grated mozzarella, served alongside a heaping bed of fettuccine with delicious creamy pomodoro sauce, garnished with shredded parmesan and parsley."
If Whataburger is up against Parry's Pizzeria, they might want to rename it "Whyaburger."
In a town full of amazing burgers, Whataburger isn't really going to make a splash, but pizza is sorely lacking on the Las Vegas Strip (most of the best pizza is downtown), so Parry's could take the drunchie game to a new level and show Secret Pizza at the Cosmo what real pizza is all about.
Fingers crossed.
It's worth noting both Whataburger and Parry's Pizzeria will operate 24/7. In that order. Because there aren't 24 days in a week. What makes you like this?
A surprising number of Las Vegas restaurants started closing earlier following the pandemic, so it's refreshing to see establishments honoring the true Las Vegas vibe of everything, all the time, always.
At least that was the former vibe.
Make Las Vegas late again!
In the words of Whataburger's CEO, Ed Nelson, "As the city that never sleeps, and a brand that is open 24/7, it only made sense to bring a Whataburger to the Strip." No, we didn't actually talk to Ed, we copied and pasted his quote from the news release like everyone else. Also from the news release, Whataburger "has more than 950 locations operating 24/7, 364 days a year."
Anyway, here's to slow news days and to pounding down fists full or possibly fistfuls, although, it's unclear why it wouldn't be "fistfulls," of fried dough soon.
There's always something new in Las Vegas! And even if something isn't new, if you say it's new, it feels new and feelings are what matter. That and knowing why you should always choose granulated sugar over powdered sugar on fried dough. Answer: Because we aren't savages.