Click here to browse the FastExpert Real Estate Agent Directory and contact top-rated agents in your area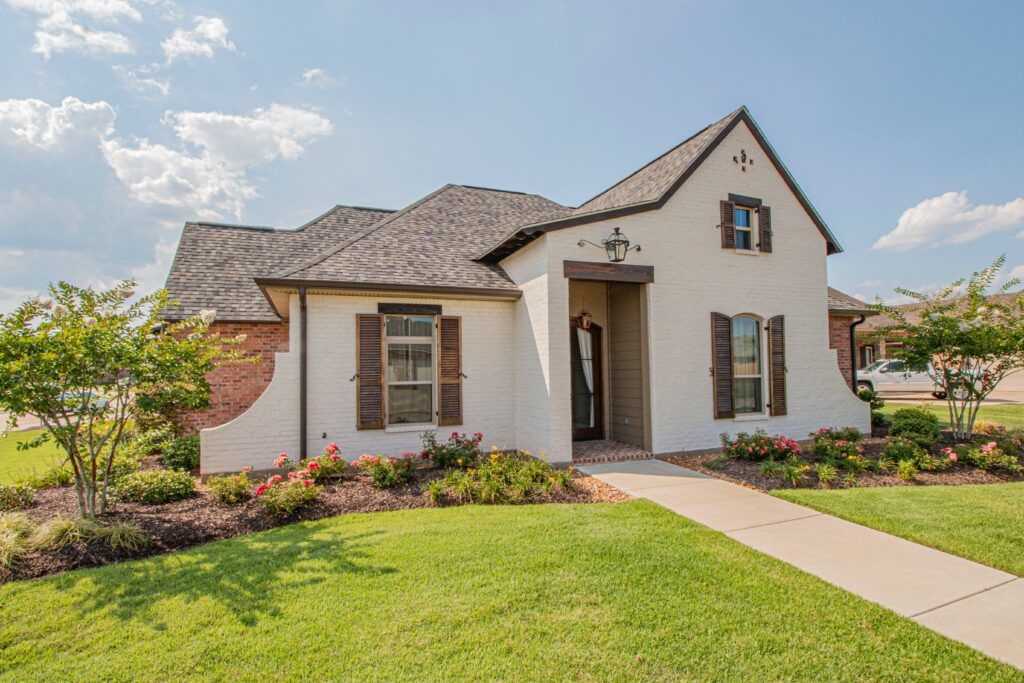 Making a good first impression on buyers is crucial if you want to sell your home fast and for top dollar. Creating a solid first impression on potential buyers can help set the tone for the rest of the house and make buyers more interested in seeing the rest of your property.
Are you looking for curb appeal landscaping ideas this year? Continue reading to find out how you can use landscaping to increase curb appeal and some curb appeal front yard landscaping ideas on a budget to increase your home's value when it comes time to sell.
The importance of curb appeal landscaping
In simple terms, curb appeal is the visual attractiveness of a home as seen from the street. Homes with good curb appeal can also help increase a home's perceived value and allow you to demand higher prices from buyers. 
On the flip side, there are consequences that buyers may experience if they neglect to make curb appeal a priority. 
First, sellers may find it more difficult to sell their home. Homes with bad curb appeal fail to make a good first impression and cause buyers to move on to the next home on their list.
Homes without curb appeal may also sell for less since buyers are less willing to pay as much for a home that lacks curb appeal, forcing the seller to accept less for the home. 
Additionally, homes without curb appeal may sit on the market longer and force the seller to spend more money to improve the curb appeal before it's too late.
How you should think about curb appeal landscaping
Sellers should think about landscaping in terms of how it will appeal to potential buyers most effectively. Here are a few things to consider when deciding on landscaping before selling your home:
Keep the yard clean and well-maintained. Homeowners should remove all debris, overgrown plants, and weeds to ensure walkways and paths are in good shape and free from tripping hazards before selling their home.
Consider the layout of your yard.Since every home and yard is unique, you should consider the layout of your yard and determine how to make it look its best. Using symmetry in your landscaping can make the yard look more balanced and pleasing to the eyes of potential buyers.
Choose plants and other features ideal for the season. Your landscaping ideas may differ depending on the season. For instance, some of the plants you grow in the summer may not be able to survive during the winter months. 
Use hardscaping to add dimension to the yard. Patios, retaining walls, and walkways can add visual interest and make the yard more functional. 
Landscaping is one of the most underrated ways to increase your home's curb appeal. It can impact the overall appearance of a home's front yard and make your home more inviting to visitors when hosting open houses. 
Using landscaping to your advantage is key for sellers who want to get more for their homes this year.
>>MORE: Finding local agents is easy with FastExpert
Front yard landscaping
While backyard landscaping is important, focusing on your front yard landscaping first is the best way to use curb appeal landscaping to your advantage. 
The front yard will always be the first part of the home potential buyers see, and making a good first impression is key to selling your home and getting high-quality offers. 
Here are some ideas for front yard landscaping on a budget:
Add some outdoor lighting to your front yard. Lighting up your front yard is an inexpensive way to make your home stand out from others in your neighborhood. Outdoor lighting can highlight the key features of your home and make it more welcoming to visitors at night.
Install a walkway or path for visitors. Well-defined walkways or paths can guide visitors to your front door and add structure to the yard. You should get a quote from several contractors to compare prices and ensure you get the most for your money if you're on a tight budget.
Plant colorful flowers. There's nothing more inviting than a variety of different annuals and perennials that add pops of color to your front yard and make it more attractive to visitors. 
Backyard landscaping
While the front yard will always be the most important part of the home to invest in landscaping, it's important not to neglect the backyard altogether. Once you entice potential buyers to visit your home, they will inevitably venture into the backyard to assess the property.
Below are some practical ideas on ways to use curb appeal landscaping in your backyard to increase the perceived value of your home:
Install a fire pit. Fire pits are inexpensive and can provide a gathering place for friends and family in any climate. 
Installing water features. Homeowners can add elegance to their yards by installing a small fountain, pond, or other water features. These features add a soothing element to the backyard, promoting calmness and tranquility that potential buyers may find attractive.
Plant a vegetable or herb garden. Small gardens provide homeowners with fresh produce while adding greenery to the yard.
Creating privacy. Most homeowners want some privacy when it comes to their backyard. Sellers can add a fence or plant tall shrubs to create a sense of privacy in the yard.
Other curb appeal landscaping ideas
The best part about improving your curb appeal landscaping is that there are so many options to choose from. The following are some additional ideas you can take to improve your home's curb appeal before selling.
Mailbox upgrades
Upgrading an outdated mailbox is another way to increase your curb appeal and make a good first impression. Many homeowners create concrete pillars to place the mailbox and then fill the base with flowering plants to add some color and style to the mailbox.
Adding a porch swing
Porch swings are making a comeback in many modern homes today. A well-designed porch swing with a wood finish is a great way to increase your home's curb appeal and promote a relaxing place to unwind. Don't have room for a porch swing? Adding a small bench or seating area on the porch is a simple alternative to the porch swing.
Use drought-resistant landscaping
Drought-resistant landscaping can help to cut down on your yard work and conserve water in areas prone to droughts. You can replace your normal lawn and plants with one of several cacti species or create a rock garden to help conservation efforts.
Edging the driveway
Homes with driveways can often add decorative edging that helps to spruce up the outside of the home and increase its curb appeal. Edging can be done by yourself and typically doesn't take too long. You can also add small trees and shrubs to the yard to increase the curb appeal for potential buyers.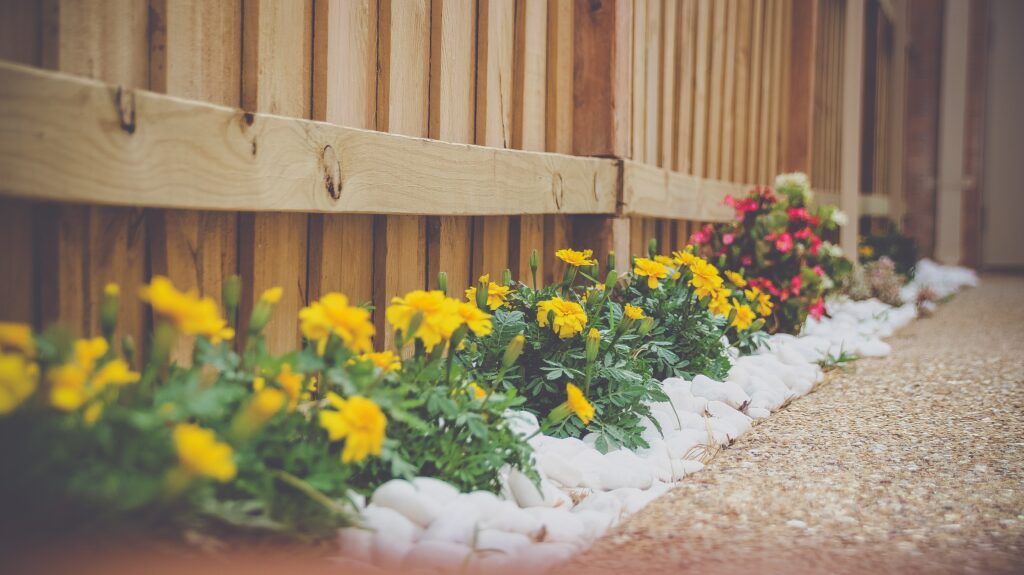 Use lush landscaping
A backyard with lush landscaping and features like citrus groves, wild plants, and green trees are great ways to create an inviting environment for those living in the countryside or modern suburbia. Minimalism and sustainable outdoor living is becoming more popular, and lush landscaping tends to appeal to most potential buyers.
Build a circular driveway
Circular driveways are a perfect addition to homes with a lot of space in the front yard. These driveways make it easier for visitors to get out during large gatherings and make the home seem more upscale compared to homes with regular driveways. However, not every home has the space for a circular driveway, and construction can be expensive.
Add a retaining wall
Retaining walls are perfect for adding dimension and drawing interest to the yard. These walls are used for supporting soil in areas of terrain that create an undesirable slope on the property and tend to stand out when it comes to curb appeal. 
>>MORE: Find a top agent to answer your questions with FastExpert
The bottom line
Using curb appeal landscaping to your advantage is one of the best ways to ensure your home sells quickly and for top dollar. Homeowners who take time to work on their curb appeal before selling often sell their homes faster and receive more for their homes compared to homes lacking curb appeal.
Using colorful flowers and plants along with outdoor lighting are two of the best ways to use curb appeal landscaping to your advantage before you sell your home this year.