Click here to browse our Real Estate Agent Directory and contact top-rated agents in your area!
Climate change is one of our most pressing global issues, with far-reaching impacts on many aspects of our lives, including the real estate sector. Yet, surprisingly, most property buyers don't grasp just how significant climate change is to the real estate industry.
As temperatures continue to rise, extreme weather events like hurricanes, heat waves, droughts, and flood risks become more frequent and severe, leading to increased damage to homes, businesses, and infrastructure. These physical changes to the landscape are already affecting the value and desirability of certain properties, and they're likely to become increasingly significant in the coming years. As the impacts of climate change continue to grow, it's clear that the real estate industry must take action to address this growing threat.
Are you considering how climate change will impact where you live and invest? If not, you need to be. The world's climate is changing, and so are weather patterns. It's an unfortunate reality that climate risk exists, and natural disasters need to be considered when it comes to buying and managing real estate.
Climate Change Impact on Real Estate – Table Of Contents
How serious is climate change?
2020 was a wake-up call for the world, as it statistically tied with 2016 for the hottest year on record since modern recordkeeping began in 1880. According to NASA's Global Institute for Space Studies and independent analyses by the Climatic Research Unit and the National Oceanic and Atmospheric Administration, our planet is getting hotter at an alarming rate. This rise in temperature is causing more frequent and severe weather events such as extreme storms, rising seas, droughts, heat waves, and wildfires.
These devastating consequences cause damage to homes, businesses, and infrastructure, but also the displacement of communities and loss of life. Coastal communities are facing a new threat as rising sea levels threaten widespread flooding. The reality of climate change can no longer be ignored.
Billion-dollar disasters are growing more common, especially on the Gulf Coast.
Billion-dollar disasters are becoming a new normal across the world, with the Gulf Coast experiencing a disproportionate share of these extreme events. Whether hurricanes, floods, or wildfires, these disasters not only cause immeasurable harm to people and communities but also carry a massive financial toll. The rising frequency of these events is a clear indicator of the growing threat posed by a changing climate. As global temperatures continue to rise, we can expect to see more frequent and intense natural disasters that will only add to the economic and social costs of inaction. For Gulf Coast communities, this means that preparing for and mitigating the impact of these disasters must be a top priority.
Climate change and its environmental factors.
Climate change is not the only risk to real estate. As temperatures rise, new environmental factors come into play. Therefore, real estate owners need to be aware of possible environmental factors that might impact their property or the area it is in.
Air Pollution: An invisible threat to real estate.
With air pollution levels rising, it's no secret that this invisible threat poses a serious risk to both human health and the real estate industry. It is caused by various sources, including industrial emissions, transportation, and energy production. You might not think that air pollution would significantly impact real estate, but you'd be wrong. The growing health and wellness sector is making buyers and tenants aware of the consequences of poor environmental conditions. It was found that 11.65% of global deaths were a consequence of air potions. It is responsible for a number of leading causes of death, including heart disease, stroke, lung cancer, and COPD.
Areas with high levels of air pollution are facing potential consequences, including lower property values, decreased marketability, and even a reduction in the quality of life for residents. Home buyers and real estate investors must consider this potential risk when looking for their next acquisition. When building new construction, developers should also take proactive measures to forecast how air pollution will impact their development.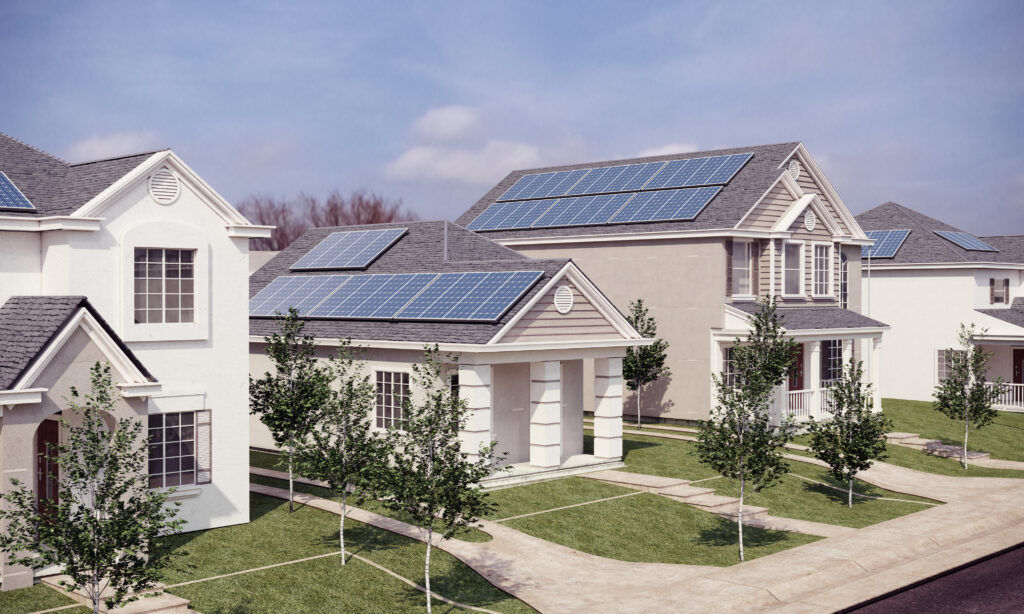 Water Pollution: A Growing Threat to Real Estate
Water pollution is another major environmental issue that poses a growing threat to the real estate market, particularly in coastal areas. This can be caused by various sources, including industrial runoff, agricultural activities, and sewage discharge. Water pollution can have serious impacts on the health of marine ecosystems and the people who rely on them for food, recreation, and tourism. It can also lower property values and impact the marketability of properties, particularly in areas with high levels of water pollution.
To address the risks of water pollution, real estate developers and investors must take steps to ensure that new developments are built in areas with low levels of water pollution and are supported by well-maintained utility services. This can include stormwater management systems, reducing harmful chemicals in agriculture and industry, and investing in water treatment and sewage management systems.
Insurance Premiums: Household Budgets at Risk
Florida is a state that's recently made headlines, both for its skyrocketing property values and for the damage recently caused by Hurricane Ian. Florida has attracted new residents from around the country. In 2021, Florida added over 200,000 new residents to its population, all needing housing and employment. Homebuyers flooded the Florida market, which was great for Florida's economy and Florida property owners, especially in Palm Coast, Port Saint Lucie, St. Petersburg, and Fort Myers, all of which saw property values grow over 20% in 2022 and more than 50% since 2020. But it's safe to say that many new residents didn't consider Florida's accompanying climate related risks.
Then, at the start of October, Hurricane Ian made landfall on Florida's eastern coast and became one of the most powerful storms ever recorded in the United States. Flood risk became a reality with many streets, buildings, and homes being swamped by the rising sea level, and unfortunately, not all property owners held the appropriate flood insurance. It's estimated that Ian caused between $50 billion and $65 billion in insured damage. As a result of Ian, future hurricane risk, and the sharp increase in disasters driven by climate change, insurance companies have to grapple with how to handle the costs of major storms and their secondary perils like floods and hail storms.
Insurance premiums are going UP.
Climate risks cause damage, which then needs to be repaired and paid for either by property owners, insurance companies, the Federal Emergency Management Agency (FEMA), or. The damage to homes and lives was devastating, but local residents and investors will continue to feel the ongoing effect. Residents in Florida are experiencing annual insurance rate hikes as high as 25%. In February 2022, Universal North America increased its rate by 14.9%, while other insurance providers like Lexington Insurance announced they would entirely pull out of the Florida homeowners market. Private companies can no longer handle the cost, even with the significant increases in premiums.
If you live in Florida, it's crucial to have home insurance and additional flood insurance. Today, Florida residents pay the highest insurance premiums in the country, averaging an astounding $3,600 per year to cover hurricane risk. In comparison, California's average home insurance costs are only about $1,300. What makes these price differences in insurance rates so significant is that California's median house price is more than double that of Florida's.
Commercial insurance premiums are also going up.
Asset managers with large developments also need to balance higher insurance premiums. The inflationary economic environment, coupled with recent natural disasters, is forcing higher insurance costs, which makes investing high risk areas harder. Even large institutions with strong ties with their insurance company are taking big budget hits. Climate change, along with the accompanying monetary and physical risks, is changing the way that large property investors allocate funds. They are becoming increasingly aware of climate risks and, therefore, strategic in where they invest.
Don't be fooled, it's not just Florida's problem.
Florida might be featured in news headlines the most recently, but that state is far from alone in feeling climate change impact. States like South Carolina, North Carolina, and other coastal regions also see premiums jump alongside housing costs. Areas like Atlantic City and Rhode Island are also being deemed high-risk areas.
Areas with the most disasters — and highest expected losses
Despite California's lower insurance costs, FEMA data concluded that it's at the highest climate risk. It has an expected annual loss of $6.8 billion. San Francisco is a city that many recognize for its potential danger but even more overlook, which is shown by the area's nation-leading home prices. The city is located on the San Andreas Fault, which is a major source of earthquakes. The fault line runs the entire length of the state, from Cape Mendocino in the north to the Salton Sea in the south. It's capable of producing highly destructive earthquakes with little to no warning. Because of the high earthquake risk, it's recommended that property owners in California carry earthquake insurance.
The two states that closely follow California are Texas and Florida. What these regions have in common are densely populated metropolitan areas with extreme weather and geological hazards. Climate change risks aren't isolated to flood damage or tornadoes.
Fires, floods, and home values.
The jury is still out on exactly how home values will respond to climate risk and natural disasters. However, we can look at a few regions with considerably higher risks and how their markets and housing demand have behaved in recent years.
The worst place for wildfires.
If you guessed California, congratulations, you're right! California has historically had the most wildfires by far, with some years being worse than others. In 2020, California wildfires broke records, with a total of 4.3 million acres burnt. In 2021, only 363,939 acres were burnt. The state's fire season is highly subject to precipitation, vegetation growth, and wind conditions. With climate change comes a rise in average temperatures, which then causes vegetation to die, creating the perfect fuel for fires.
But wildfire risk isn't isolated to the Golden State. Oregon, Washington, Montana, and Texas are all considered high risk areas for wildfires. Rising temperatures contribute to droughts and extreme heat conditions that are the perfect recipe for uncontainable fires.
Wildfires and the housing market
Considering 11,116 structures in California burned during the 2020 fire season, it's no surprise that wildfire concerns are impacting the housing market. But you'll be shocked by exactly how wildfires, and other disasters, impact the housing market.
According to a report from Redfin, fire-ravaged areas saw a 21% increase in home prices in 2021. We know that the US housing market in 2020 and 2021 was a black sheep environment. Home prices across most markets went up, and California's median price alone grew 33%, so its areas impacted by fire may not have kept pace with the overall market, but they did experience considerable appreciations. Redfin's data shows that California's $628 billion worth of homes faces a higher fire risk.
Immediately after a fire, the fear of future fires spikes, however, homebuyers have short memories. After a few safe years, the fear tends to subside, and buyers are again drawn to California's more rural areas. Furthermore, California has an acute housing shortage, which means that even in areas with higher fire risk, there are still strong demand and price wars. The destruction caused by wildfires actually makes the market more competitive, as it reduces housing inventory. Today, property owners are taking further precautions to protect their properties, and local governments are being more proactive.
The worst places for flooding.
Besides Florida, the worst states for flooding are the coastal South East. Coastal cities in Georgia, Louisiana, Mississippi, and North Carolina all face considerable flood risk. Home buyers in these regions need to be aware of how their properties may be affected and be sure that they have the appropriate insurance coverage.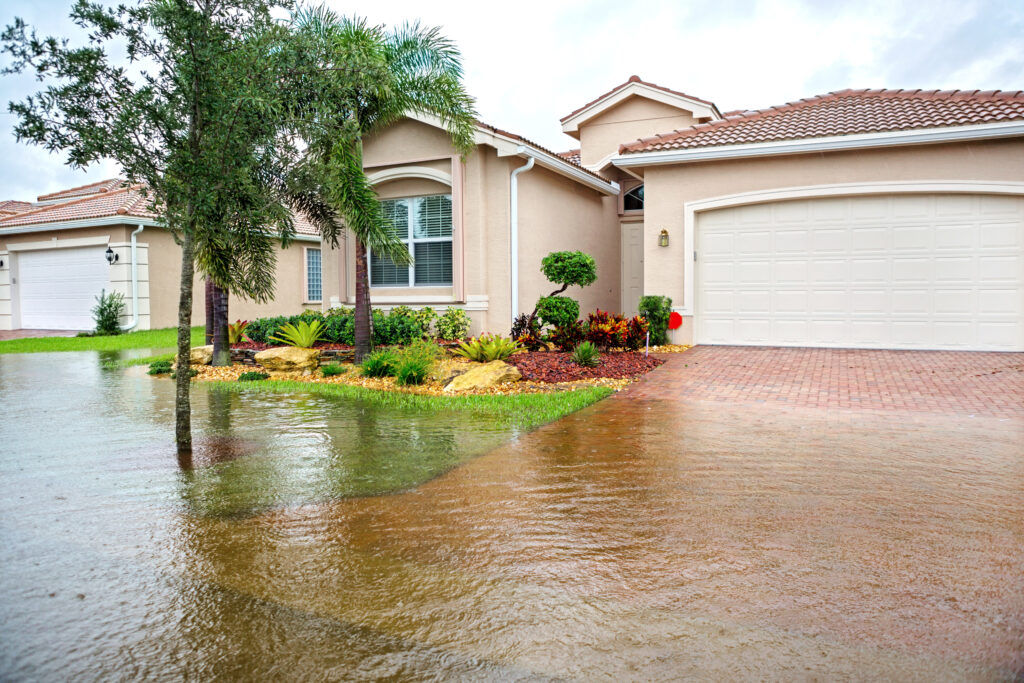 Flood risks, hurricane risks, and everything in between.
Just as prices rose in fire-ravaged areas, other disasters had a similar direct impact on prices. For example, Redfin found that markets with severe floods or hurricanes saw median home values increase 8% and 6%, respectively, compared to unaffected areas.
After hurricane Ian, many homeowners and even more tenants were displaced. However, they didn't want to leave their communities. As a result, affected areas saw considerable increases in housing prices in the wake of the hurricane.
Similar patterns have taken place as a result of other disasters. When housing and real estate are destroyed, people still need a place to live. However, it is important to note that while the immediate aftermath of a disaster can lead to a surge in housing prices, the long-term effects can be more detrimental. Over time, as the rebuilding process stalls and insurance premiums increase, property values can drop significantly. Additionally, the threat of future climate disasters can deter potential buyers and lead to a slowdown in the local housing market. Therefore, it is crucial for homeowners to consider the potential risks when making their purchasing decisions and for local governments to plan for and invest in disaster preparedness and resilience measures.
Experts are still assessing the risks of climate change.
The impact of climate change on real estate is a growing concern for experts as the risks to property and communities become more evident. Climate risk and the threat of natural disasters and changes to the environment are leading to a shift in the way people think about where they want to live and invest in property.
The UN's Intergovernmental Panel on Climate Change predicts that over the next 30 years, 143 million people worldwide could be forced to leave their homes due to rising sea levels, extreme heat, drought, and other climate-related catastrophes. In the United States, half of the population is expected to experience a decline in their environment, with 93 million facing particularly severe impacts.
This mass migration could profoundly affect the US economy, as home prices drop in some areas and rise in others, lending dries up, and local tax bases shrink in areas hardest hit by climate change. The cost of protecting communities and infrastructure against the impacts of climate change is already mounting, with Florida officials acknowledging that some roadways will be unaffordable to defend against the sea. The nation's federal flood-insurance program also requires that some payouts be used to retreat from climate threats, highlighting the growing financial burden of adapting to the new climate reality.
As the world faces the challenges posed by climate change, it is more important than ever for individuals and communities to consider the risks and make informed decisions about their future. The phrase 'climate change real estate' refers to the growing concern in the real estate industry about the effects of climate change on properties and the built environment.
Buying property in the face of climate risk.
While climate risk might sound dire, life goes on. It's critical that we collectively work towards a healthier and safer world by lowering our carbon footprint. Still, we will also continue buying homes and investment properties despite flood risk or looming earthquakes. However, you can better prepare yourself when buying property.
If you're buying in an area that faces considerable climate risk, talk to your real estate agent about potential extreme weather events that could impact the property. For example, real estate agents can help you identify areas with higher flood risk or buildings that still need earthquake retrofitting.
While we can't control every element of climate change, we can help mitigate climate change risks. Being careful with where you buy the property and the kind of property you buy will help protect your investment. Remember to factor in additional costs such as insurance, prevention renovations, and energy costs.
As the climate continues to head up, we must be on top of the physical risk of climate change. Talk to your agent and the community about how they prepare for climate change risk and what you need to do to protect your property.
If you're looking to buy real estate and want to engage an experienced local agent who understands your area, start your search with FastExpert.