Disclosure: This post may contain affiliate links. Please see our full disclaimer to learn more.
So, you got engaged and you and yours decided it wasn't worth the struggle to plan a traditional wedding in your hometown or current city… and Vegas and crept into your mind on and off over the years… So what the hell! Plan your Las Vegas wedding in 30 days or less with our team of top rated Las Vegas photographers. This guide is simple but will help you along the process.
30 days
The Nitty Gritty. Figure out your guest list, your budget, and your style.
As Las Vegas photographers and event planners the first thing we ask a client is typically their budget. It's important to have a realistic idea of what you need and want to spend on your wedding day even if you are planning an adventure to Las Vegas. [Don't know what's a realistic budget? Read this article]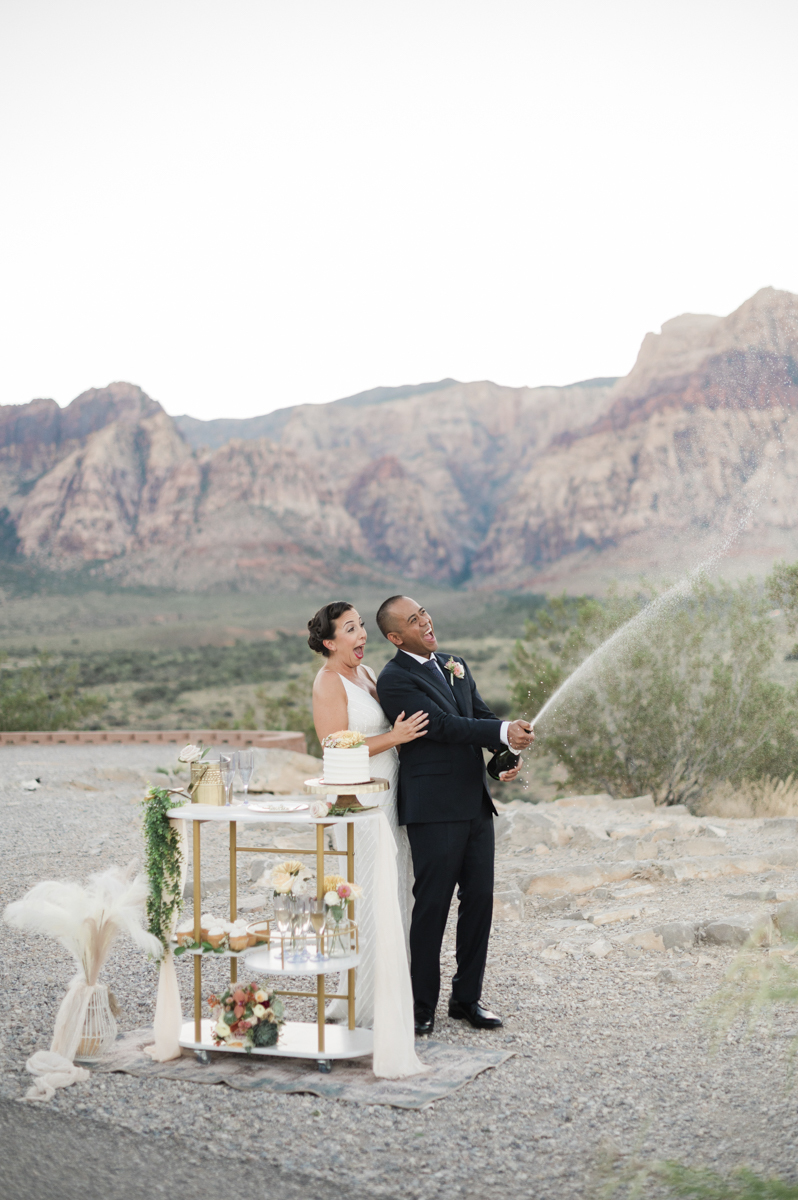 A few things to consider: How many people do you want to invite (the more you invite the most expensive, keep that in mind). Most of our clients are coming to Las Vegas for their wedding to escape some of the expense and drama around planning a large scale wedding near home. Couples also express that they want to have a destination wedding to ease the burden on their budget because they know a lot of the folks won't be able to attend.
Either way, really narrow down a guest list.
Another area to consider, have you always dreamed of a specific look or style of a reception? This can truly factor in the budget. My advice is to not skimp on the items you have always dreamed about and wanted, even if you do something a little smaller scale.
A figure to keep in mind, according to The Knot, the average wedding in 2015 cost $32,641. While Vegas is an outstanding place to host an awesome wedding and party, you have to consider the cost associated with traveling to and from Vegas as well as the fees associated with staying in the resorts. It's also wise to seriously consider an entertainment budget and include that in your wedding planning.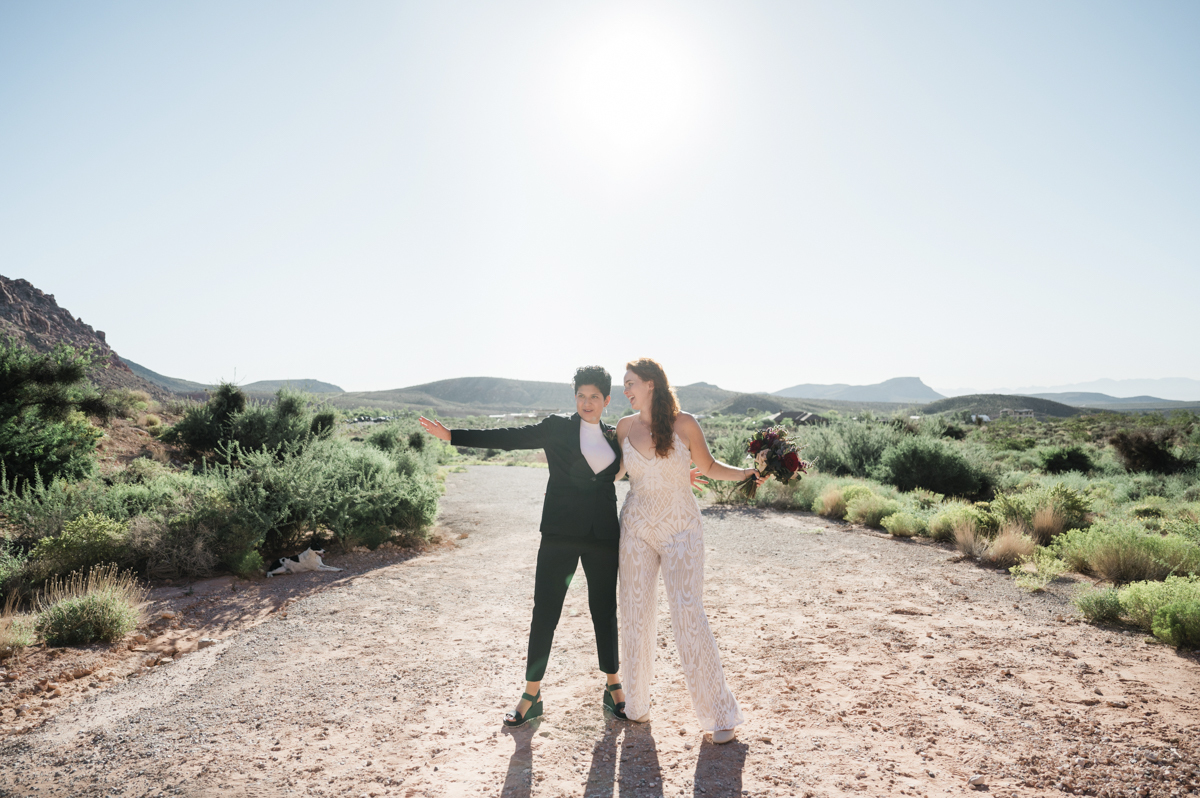 Venue & Date
Most of the time you'd likely set a date first then find a venue, but because you are planning your wedding on a short notice and it might be a bit more flexible, it would be wise to have a few dates in mind that are flexible and approach the venues with some flexibility.
Also, consider a weekday. Vegas is a city that never stops and we are able to accommodate all people any day of the week. In fact, it's almost preferred by us! Because you are making a trip out of it and you are likely planning something intimate, plan it on a weekday. Venues and vendors are usually more available as well!
Book Your Flight to Vegas!
You'll want to book your travel accommodations and flights as soon as you know the date!
Let people know.
Set up a wedding website and start sharing it! A wedding website is a great way to let people know all the details. It's also something that can be updated and adjusted as needed. A few great resources to consider for setting up a site are Squarespace, Wix and services like The Knot and WeddingWire also help set up sites. I personally used WordPress to set mine up!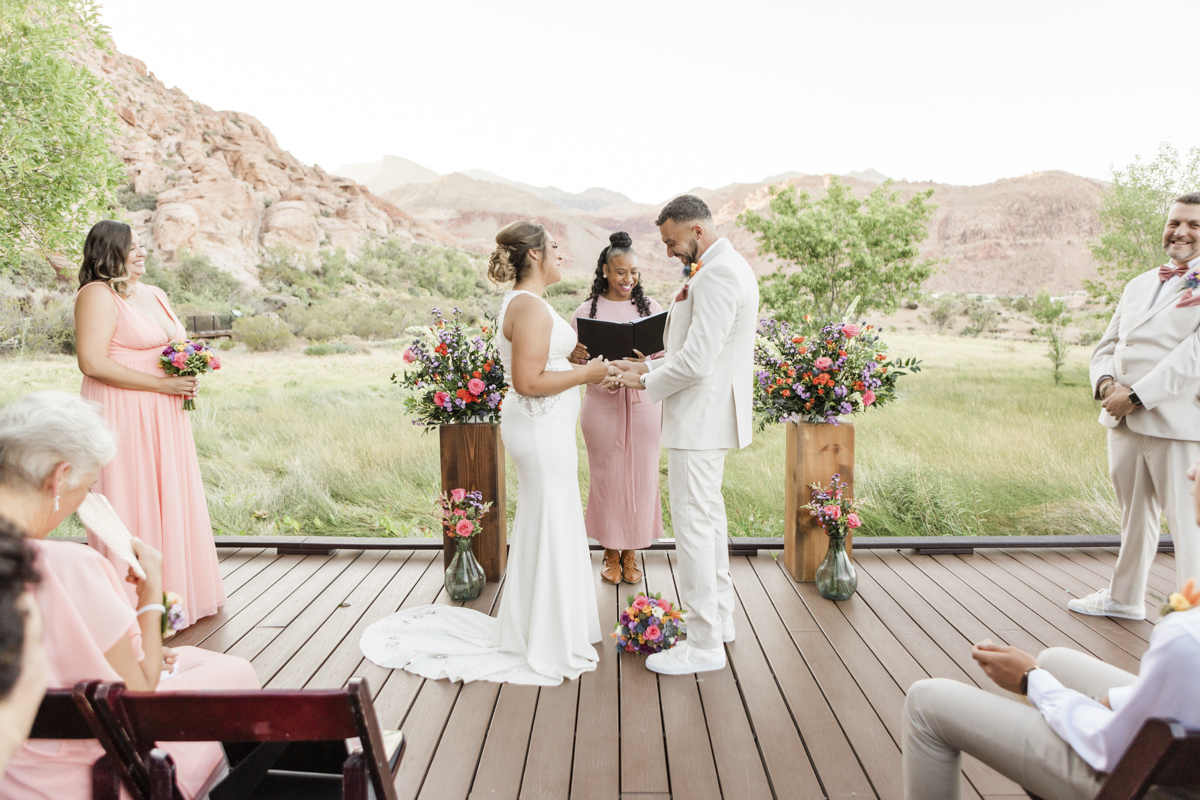 Invite.
You could easily text and email or Facebook all your friends and family that you'd like to invite, but the best way to really let people know you are for-reals is to send them a paper invite. It does add on a little cost but it really is a better way to invite folks in a more formal matter. Yes, yes we know that you may not want something super formal, but an official invite really avoids confusion among guests. Some great resources include our pal at SmudgePotCreative, Minted, and other vendors on Etsy.
The Dress.
I personally thought this was the most dreadful part of wedding planning. I had in my head that I wanted to wear a simple cute black dress. After expressing that to a friend, she encouraged me to find something white. In hindsight, I'm so glad she did because I was much happier in the white sundress than a black dress (cause I wear black to work and was looking to save a few bucks! haha). Let's be real, it's your wedding day and it's a great time to treat yourself. This is the ONLY time. At first, the dollars really start adding up, but it's best to really find something that suits you and your body and makes you feel absolutely stunning. (Come on, it's all about the photos, right?)
There are a lot of bridal options these days as well that are more "ready to wear" — My personal fave is BHLDN . I saw Ann Taylor & Nordstrom recommended as well. I personally got my wedding dress at Forever 21 and then my reception dress at Francesca's. They ended up both working perfectly for me! Another option is Rent The Runway!
Decide on a suit.
Most of our clients don't wear full on suits for their intimate desert weddings, they opt for more informal wear, but there are options for those looking for a classic suit. Brooks Brothers, Zara and Top Man are good options for more on-trend suits.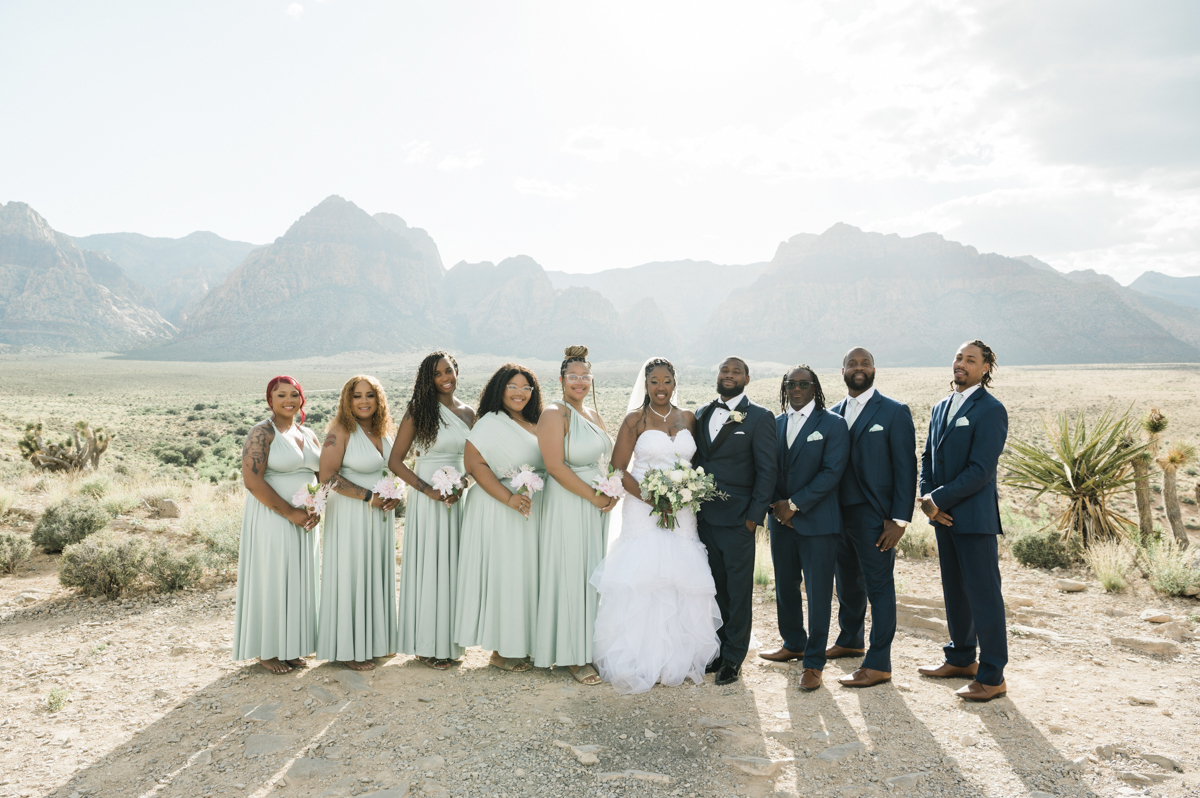 Bridal Party.
I would advise against having a large bridal party for an intimate wedding, but it is nice to have a couple folks there to support your union. You need at least a witness! If you don't want to have anyone witness your ceremony and vows, we can also serve as your witness in most cases, but a lot of our couples do have a couple family members or friends in attendance to celebrate with!
Vendors.
You'll need to decide which types of vendors to hire. Creating a list of those that you think are most important are going to help you with the process. At the very least, most of our couples have a minister, photographer, venue, and florals.
Other vendors, you will want to consider are:
Hair and Makeup Artist, Videographer, cake baker, Dj/Band, reception location or dinner location. As you start doing your research on these vendors you will likely get the best recommendations from other vendors. With only 30 days to plan a wedding, it's a great bet to ask around for referrals then do your research from there.
25 days
Book your Las Vegas photographer, videographer, and other vendors.
Once you are through those first couple days of research you'll want to start narrowing down your list of vendors and just start finding out availability. The luxury of having a wedding in Las Vegas is that there are so many great vendors that are ready to take on more work as needed. The downside is that Las Vegas has a reputation for being a bit skeezy. I do hate that about the city, but you should be able to decipher quality vendors right away.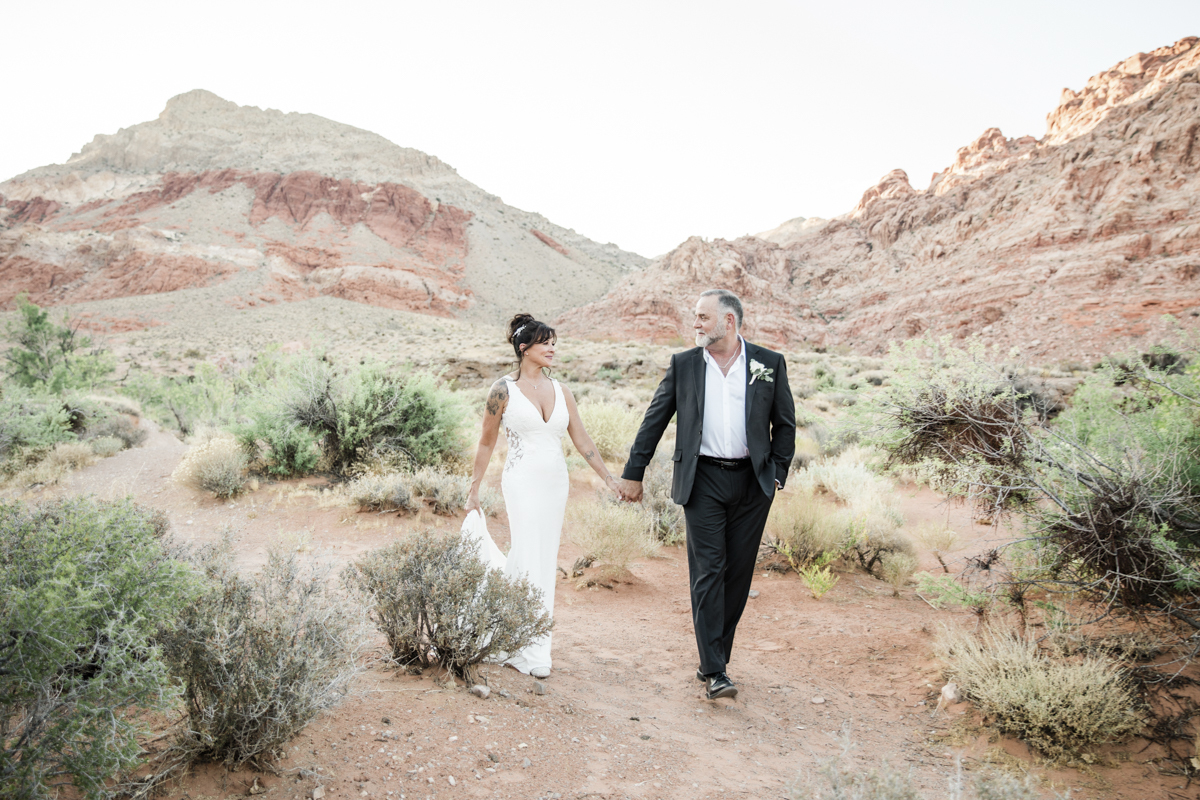 A few things to consider:
All of the professionals I know respond in a timely manner.
All of the professionals I know have a professional website, Facebook business page and run an Instagram account.
If the deal sounds too good to be true… it probably is. Never fall for the incredibly discounted special. It will only leave you feeling like you lost out on your wedding day.
On the fence about a videographer?
Your wedding day will be a blur no matter how "in the present" you try to tell yourself to be. One of my biggest regrets from my wedding day is that we didn't have a videographer capture the story. As much as people say they wouldn't go back and watch that video again, I don't think that is true. You will never know if you would go back and watch it if it doesn't exist.
Florals.
We handle most of the florals for our intimate desert weddings, but if you don't go that route it still is a necessity to have flowers. I know it seems like a frivolous option, but florals really set a mood. They make it seem like a special occasion, and, in all honesty, florals are great props for photos. They give your hands something to do and it adds a bit of color and variety. They are a must in my opinion.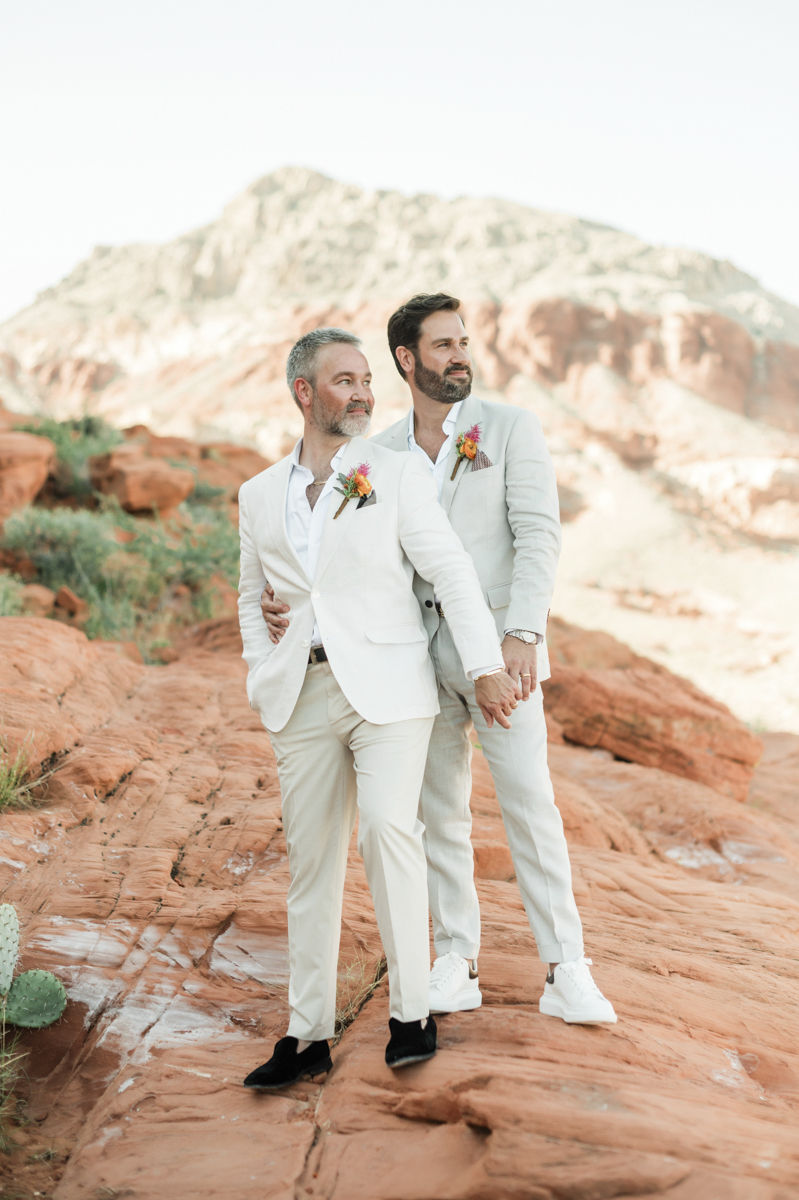 Hair & Makeup Artist.
Another vendor that you might be on the fence about is a hair and makeup artist. I think this is another area you should just do it! Getting your hair and makeup done is a pampering experience and they make it so easy to get done in Las Vegas. We can recommend a couple of our favorite makeup artists and they come to your hotel room. [see our preferred vendors].
Coming from a Las Vegas photography team, hair and makeup is something we always love to see on our couples. It really helps accentuate your best features and beautiful you for your day. The photos will turn out so much better!
20 Days…
The Las Vegas Officiant or Minister.
In Las Vegas, there are a plethora of ministers and officiants. There are also a plethora of folks that say they are this and they don't have the legal standing to perform your wedding ceremony or file your paperwork. We work with a couple of ministers that are stand-up folks, they provide beautiful ceremonies and are reliable to get your license and paperwork all checked out.
You will want to connect with a minister prior and make sure they are available. They will likely walk you through a process of answering a few questions and will then put together a ceremony for you. Most of the time, our ministers are so professional, they don't even need to meet with you or talk to you on the phone prior. They are able to craft a beautifully written and heartfelt ceremony for you!
Honeymoon.
This is a good time to book all the items associated with your honeymoon. Where are you going? When etc.
The Rings.
I read this on The Knot and really liked this idea, "If you can't get the one you want in time, order the ones you love anyway and find a placeholder for the ceremony. Pick up a pair of inexpensive silver or gold bands at a jeweler in town. Or have a little fun with it and find you're placeholder wedding bands at an antique store or flea market."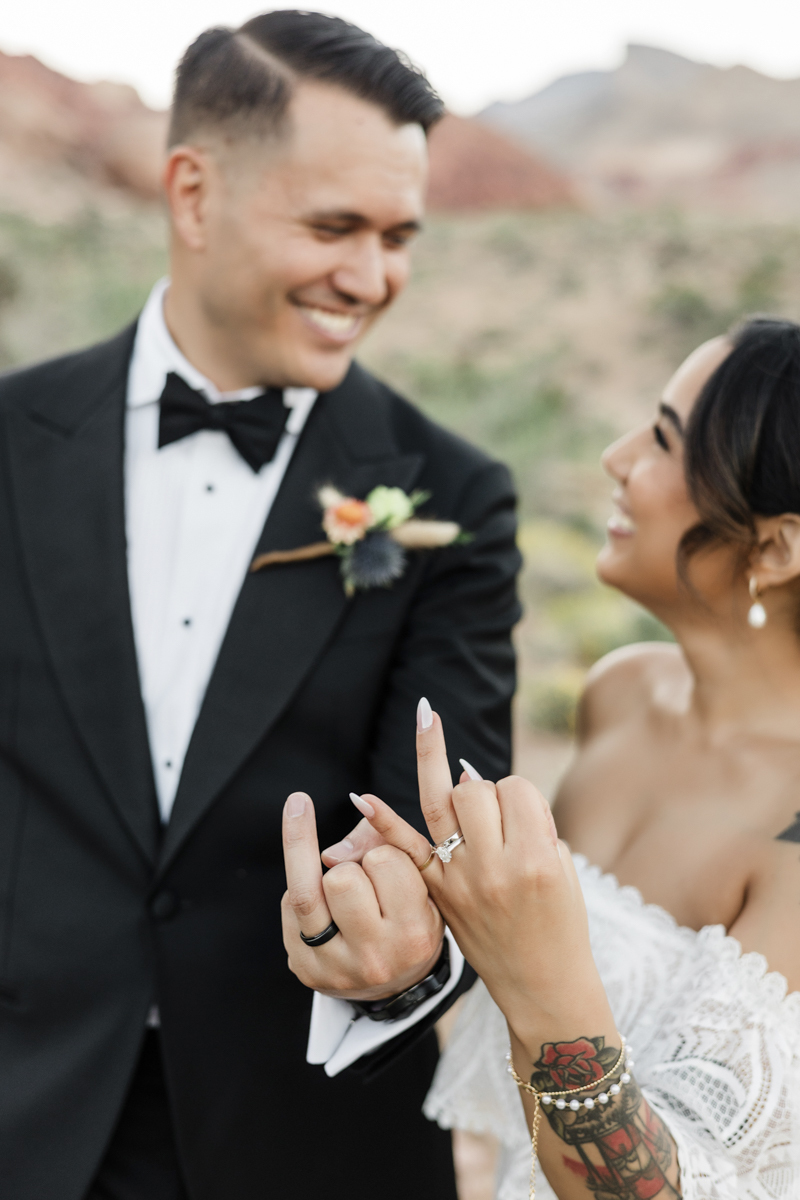 15 Days…
Finalize Vendors.
Go through all the vendors you have decided to hire and confirm the details. I personally think it's best to try to make all final payments ahead of time to avoid any awkward transactions the day of the wedding. It also alleviates any need to carry around a boat load of cash, checks or even your purse.
Accessories.
Get all the little details now that you may not have thought were important 15 days ago. All the items like your jewelry, special makeup, perfume, shoes, hair pieces etc. Also consider getting the items that fall into the "something old, something borrowed, something blue" category.
Guests.
Who is coming? Get the final list.
10 Days…
Payments.
Again, finalize all payments to vendors if you have yet to do so.
Gifts.
Buy gifts (or favors) for guests, bridal party, parents and each other.
Honeymoon.
Shop and pack!
Toasts.
Prepare any toasts or thank you's you plan to do at the wedding.
5 Days…
Schedule/Timeline.
Great a day of timeline for your guests, family, and friends. It's better to not leave them hanging and tell them as much detail as possible about the day. It gives people more sense of what's going on. In most cases, people really like to be told what to do on days like a wedding.
Marriage License.
Apply for your marriage license together. In Las Vegas you can pre-apply so when you walk into the Marriage License Bureau you can move to the front of the line to get your license. It's a very simple process, but you DO need to have your marriage license in hand the day you wed for you minister to declare it legal. [Read how to get your marriage license in Las Vegas]
Vendor Gratuity.
While my advice is to pay all the vendors prior to the wedding day, some prefer not to do that. So prepare envelopes with the vendor's names written on them. If you feel encouraged to leave tips (not normally necessary but always incredibly appreciated), then also leave cash in envelopes for vendors as well. Give them to a responsible friend to hand out.
Get married!
YAY! Happy Wedding Day.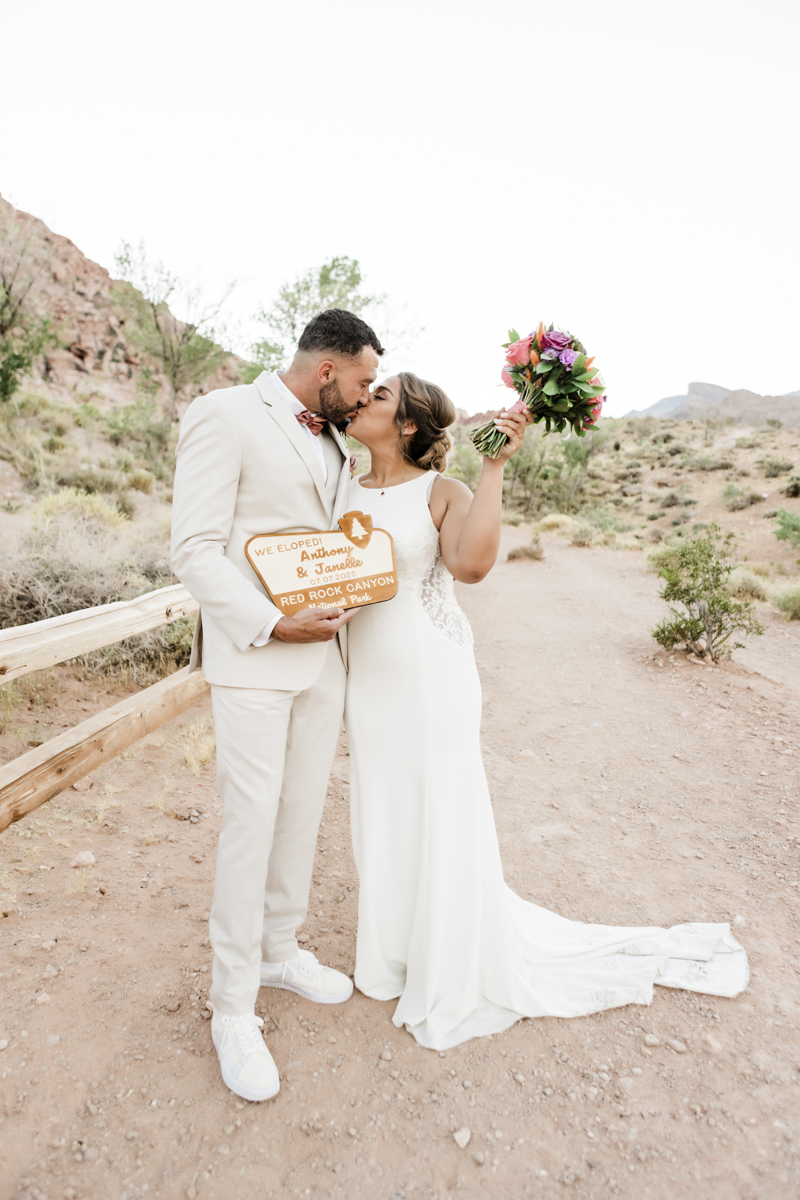 McKenzi Taylor
McKenzi Taylor is America's go-to elopement and micro wedding expert, often featured in small and major media outlets, such as the New York Times. With over 15 years of wedding photography experience, it was after planning her own Las Vegas elopement in 2016 that McKenzi felt her purpose shift into elopement coordination. She started Cactus Collective Weddings soon after in 2017. Since then, she's become a WIPA board member, and has helped well over 1000 couples get hitched in style around Las Vegas, San Diego and Black Hills.