Click here to browse our Real Estate Agent Directory and contact top-rated agents in your area!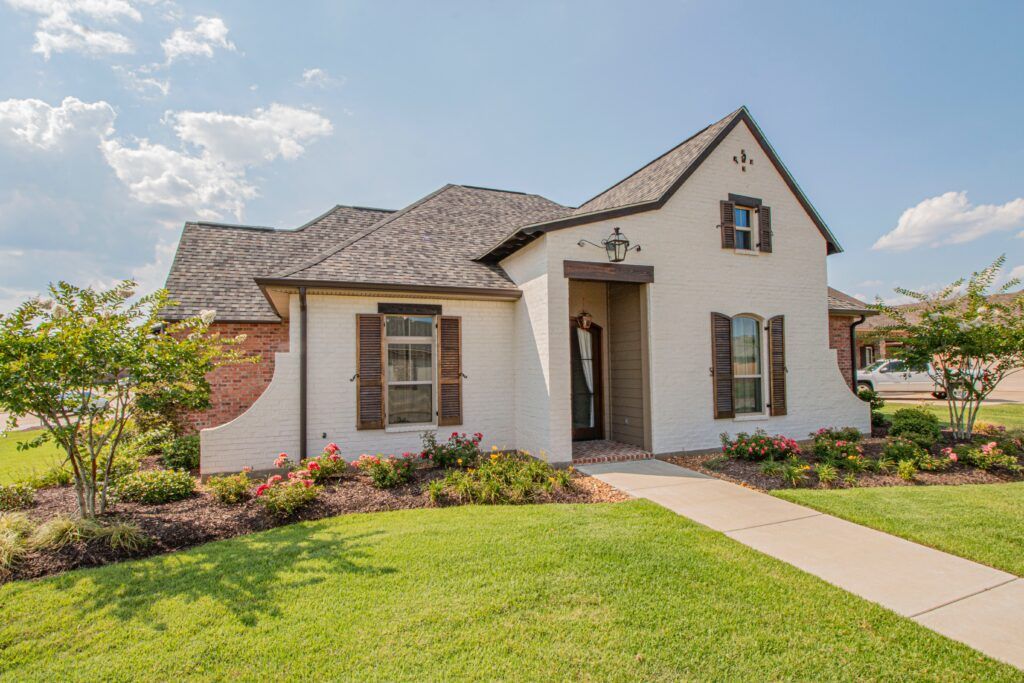 Learning about your property's history is a chance to find out when it was built, whether any famous faces lived there, or even if there were some grizzly murders decades ago. Going super sleuth on your property is a chance to satiate your curiosity and discover some fun facts in the process. Unfortunately, figuring out how to find the history of a property online is far from straightforward.
Thankfully, there are plenty of ways to uncover the history of an address. Here are some ways you can perform a property history search at home.
Finding History of a Property Online – Table Of Contents
Begin with the Listing
In 2021, U.S. home sales surged and reached their highest value since 2006. As a result, your property listing can provide some insights into your property, especially if it's got some history that acts as a selling point.
In most cases, starting your house history search with the property listing won't reveal much, but it's an easy avenue to explore.
It also gives you a starting point to work your way back as you explore the address's history.
Use a Search Engine for a House History Search
Googling an address will provide you with the basic listing information, but if you're lucky, you might find some fun facts.
Click on "News," and you'll get years of records relating to the previous owner and the ones that came before. Your house might be in the news for the wrong reasons, or it could have appeared on your favorite reality TV show.
Approximately 95% of home buyers search online for additional information about their homes, so it's a good way to go.
Dig Into MLS Listings
Maybe you're also interested in the prices your house has sold for over the years. Using a Multiple Listing Service (MLS) can provide direct information from the realtors.
MLS listings contain comprehensive information drawn from various resources, including previous homeowners. You'll also find details about the home, such as the materials used to build the roof.
If you're looking to sell, an MLS listing is a great way to educate yourself on the standout features of your home.
Note that these listings only date back to the 1990s, so you'll have to go further if you want a long-term sales history of a house.
Look Into Public Records
If you're struggling with how to find the history of a property online and don't know where to turn, public records can be an excellent resource.
Public records can reveal a range of information, including its sales history, tax history, and any changes made to the home's square footage. So, where should you start?
Property Records Search – Sales History of a House
The extent of information available to you depends on your county and the type of information they have maintained over time. You may sometimes be forced to visit various public offices in person to secure information. Only some counties have digitized all their records.
See whether your county or city has any public records available online. Use the Public Records Online Directory portal for free house history searches.
Just click on your state and then select which county your house is located in. You'll get a list of different types of records your county has maintained.
Land Entry Records
Land entry records are another example of how to find the history of a property online. These records provide insights into the property's transactional history and the details of each buyer.
Based on when the sale took place, you may either have a lot of information or little at all, such as information that can direct you toward census or court records.
Full land entry records can tell you information about a previous owner like:
·        Name
·        Age
·        Place of birth
·        Citizenship
·        Military service record
Unlike other records, you cannot access land entry records online. Instead, you'll need to fill out a form to request the information. Your county will allow you to choose from options like physical documents, electronic files, or a CD/DVD. Accessing this information costs a flat rate of $50.
Order a Title Search
Title searches aren't restricted to the closing process on the house. Online companies offer free title search services, with others charging a small fee.
Title search reports are also available via title insurance companies as a value-added service. While you may only receive a shortened report, if you don't see the seller's name on that report, that's a massive red flag.
For a more comprehensive title search, you'll need to enlist a title professional, which can come with a high price.
Check Foreclosure History and Current Status
Foreclosure histories offer the chance to get a property on the cheap potentially. Several online services offer information on property foreclosure histories. You could find yourself snatching up a bargain depending on why a property has been foreclosed on.
If you're the first person to learn about foreclosure, you could swoop in and get a piece of real estate for a fraction of its market value. Alternatively, finding real estate in preforeclosure presents another great buying opportunity.
Many buyers perform these searches to pinpoint foreclosure auctions they can attend to make a purchase, especially if they're highly liquid and can make an immediate cash purchase.
Learn About Environmental Conditions
Buyers often discount checking the environmental conditions of a property. Your chosen address could be harboring some dark secrets. Knowing how to find the history of a house can uncover potential areas of contaminated land and other compliance issues before you complete the sale.
Living on land with environmental issues can cause massive headaches for property owners. Fail to perform adequate due diligence, and you could find yourself out of pocket when the problem is discovered years later.
You could confirm that the property is free of any current or past environmental issues by browsing local, state, and federal documents that have been digitized and added to the public databases. The results you find can highlight a range of problems, including:
·        Violation concerns
·        Compliance issues
·        Contamination
·        Toxic vapors
Some databases will even include aerial views from the past, so you can see what the area used to look like. Not only is it exciting to see what the surrounding area previously looked like, but it can also highlight problem areas.
For example, if your pristine land has been built over an old coal mine, that could be a game-changer when buying a piece of real estate.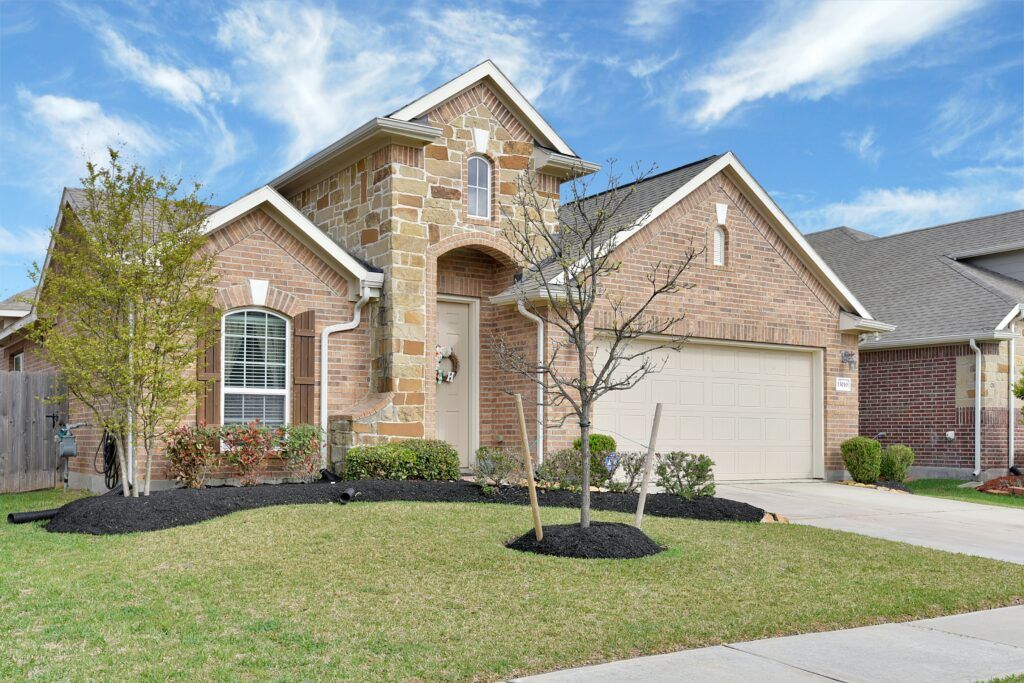 Use Offline Resources
Some records are available online, but your property could be in a county that's way behind the times. Many counties may only have partial records available online or have yet to digitize their records at all.
If you're still wondering how to find the history of a property online, here's how you can do it with offline resources.
Try these avenues for more information on your property.
·        Visit the Local Library – Your local library likely has records of the local area that never made it online. Your local library should include history books that cover your neighborhood. Talk to your friendly librarian for help in pinpointing the right records.
·        Check the Local Building Department – Stop off at your local building department. You can learn more about the local building code and whether your property has any violations or past violations. It could highlight potential changes you need to make if you decide to purchase the property.
·        Browse a Local Resource Book – The Arcadia Publishing database could provide local resource books in your area. Search by subject, title, or zip code to see if your property has been listed.
Whether you know the area or not, some local historians may be available to tell you more. In addition, learning more about the broader area can provide further clues about your property and the surrounding neighborhood.
Consult With a Professional
Even if you know how to find the history of a property online by yourself, experience plays a major role in what you'll find.
Consulting a professional realtor can reduce the time it takes to find the information you want and give you a wealth of expertise you wouldn't otherwise be able to access.
If you're already performing due diligence on a property, many of these checks will occur as part of the standard closing steps. However, it pays to look deeper into matters that the normal closing steps wouldn't cover, such as environmental issues or areas of historical interest.
Professionals will require you to pay for their services, but with a large investment like real estate, it's an investment that can pay off. Unfortunately, insurance policies will only go so far as to protect you, such as in the case of title insurance.
Doing your research now can prevent problems later. If you find issues, it doesn't have to derail the transaction. On the other hand, it could mean highlighting the issue with the seller and negotiating a lower price to cover the cost of future repairs and modifications.
Find Your Professional Local Realtor with Fast Expert Today
Real estate agents do so much more than just present houses and take commissions. Your realtor will order and perform the checks that protect your investment.
With so many agents to choose from, it's challenging to figure out who will provide you with a five-star service. With Fast Expert, you can find the best agents in your area rated by previous clients.
Enter your zip code or city on Fast Expert and get a shortlist of the most successful realtors in your neighborhood today.