Click here to browse our Real Estate Agent Directory and contact top-rated agents in your area!
Selling your home can be one of the most stressful things you can do. It's only natural for people to struggle with big life changes, even when they are favorable. Moving out of a home where you've created memories with loved ones is a major life event that could cause some anxiety, sadness, or uncertainty.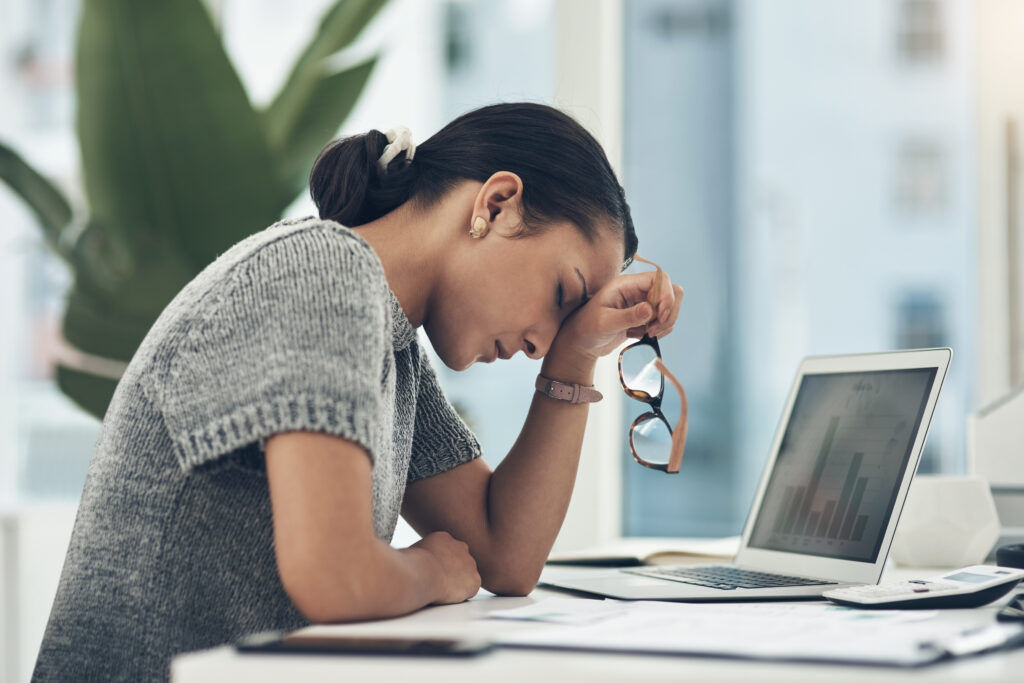 The stress of selling a house is tied to the fact that much of it is out of your control. Sellers spend a lot of time waiting. They wait for potential buyers to come to showings, for bigger offers to come through, for lenders to approve mortgages, and for the deal to finally close. 
All that waiting is enough to bring anyone to tears. According to recent surveys conducted by Zillow, 36% of home sellers were so stressed throughout the selling process that they cried. Many respondents shared that the stress of selling a home was greater than the stress of planning a wedding or the thought of getting fired. 
Deal with the Stress of Selling a Home – Table Of Contents
What Part of the Selling Process Makes Sellers Anxious?
Selling a home means negotiating with potential buyers, implementing a marketing strategy, and adhering to a set of rules you may not be familiar with. You'll probably have to rely on a real estate professional, possibly someone you don't know all that well, to help you navigate this major financial decision. 
It's expected that the home selling process will cause at least some stress. Here are the three main areas over which home sellers tend to stress:
Time
You may be surprised to know that for most sellers, the most stressful part of selling was not knowing if their home would sell in time. 56% of survey respondents reported this as their biggest stressor throughout the entire selling process.
In many instances, you have to sell your current home in order to complete the purchase of your next home. If you're unable to complete the sale of your home in the desired time frame, you may have to cancel the purchase of your future home, which can be very disappointing, especially if you've gone to great lengths to secure a real estate transaction for that specific property.
Price
Next on the list for stressors in the home selling process is the final home sale price. Zillow reports that 53% of sellers stress over getting the price they want for their homes. Most people purchase a home as an investment, so when it comes time to sell, it can be very difficult to accept you won't be getting the number you had in mind. 60% of survey respondents said they've had to lower their sale price at least once before selling. 
There's also the possibility that you, as the seller, will have to pay for some or all of the buyer's closing costs. This isn't ideal because it reduces the amount of money you make on the sale of your property. 20% of home sales include the seller paying for some or all of the buyer's closing costs
Reason for Sale
Lastly, but perhaps equally as important as price and time, is the reason for the home sale. About 45% of families move out due to some kind of major life event. Life events can include positive changes such as a better job in a different part of the country, growing your family, or getting married.
However, major life events can also include the death of a family member, a divorce, or foreclosure. Experiencing one of these unfortunate life events is stressful enough, imagine having to sell your home because of it.
Regardless of your ideal sale price, the time frame in which your home needs to be sold, or the reason for your home sale, there are a few things you can do to ease the stress of selling your house. 
Request a Quick Sale and No Open Houses
The first thing you need to know about how to avoid stress when selling your home is the possibility for a quick sale. A quick sale, or a short sale, is the sale of a property that is about to go into foreclosure. 
The time between when your mortgage goes into default and when your lender completes a foreclosure sale is called the pre-foreclosure period. It's essentially the lender's grace period for borrowers during which they can sell their homes before handing it over to the bank.
Depending on your financial situation and how quickly you want to sell your home, a quick sale maybe the perfect way to avoid all the stress associated with selling. Quick sales are helpful when the seller needs to move to a new city rather quickly and does not want to be responsible for the property at a distance.
With quick sales, there are no frequent showings, lengthy negotiations with potential buyers, or escrow periods. This significantly reduces the time home sellers have to wait for their home sale to close. Once a quick sale is completed, it's done. A quick sale will often attract a cash buyer, if that's something you are interested in.
Don't Allow Yourself Too Much Time in the Home Selling Process
Since time is one of the major stressors for home sellers, you should try your best not to let too much time go by during the selling process. They say that time kills deals, and in real estate, this couldn't be more true. The longer a property stays under contract, the greater the chances that the home sale will fall through. 
When a property is about to be sold, it enters escrow. Extended escrow periods leave time for things to go wrong on either the buyer or seller's side. Some scenarios include physical damage to the property in the aftermath of a storm or financial hardship for the buyer, preventing them from purchasing.
Try to keep your home sale timeline to 3 months or less. This helps keep your emotions in check and not lose sight of the ultimate goal, which is to have a successful home sale.
Set Time Boundaries around Showings
As a seller, you want to secure the best and highest offer from home buyers, so it can be tempting to say yes to multiple open houses. Just keep in mind that accepting last-minute requests isn't the best strategy. Constantly keeping your place showroom-ready can add an unnecessary level of stress to your daily life. 
Talk to a real estate professional about when your home is available for showings and when it's not. A good time to schedule showings and open houses is when you and your family are on vacation or out of the house for an extended period of time, such as during work or school hours.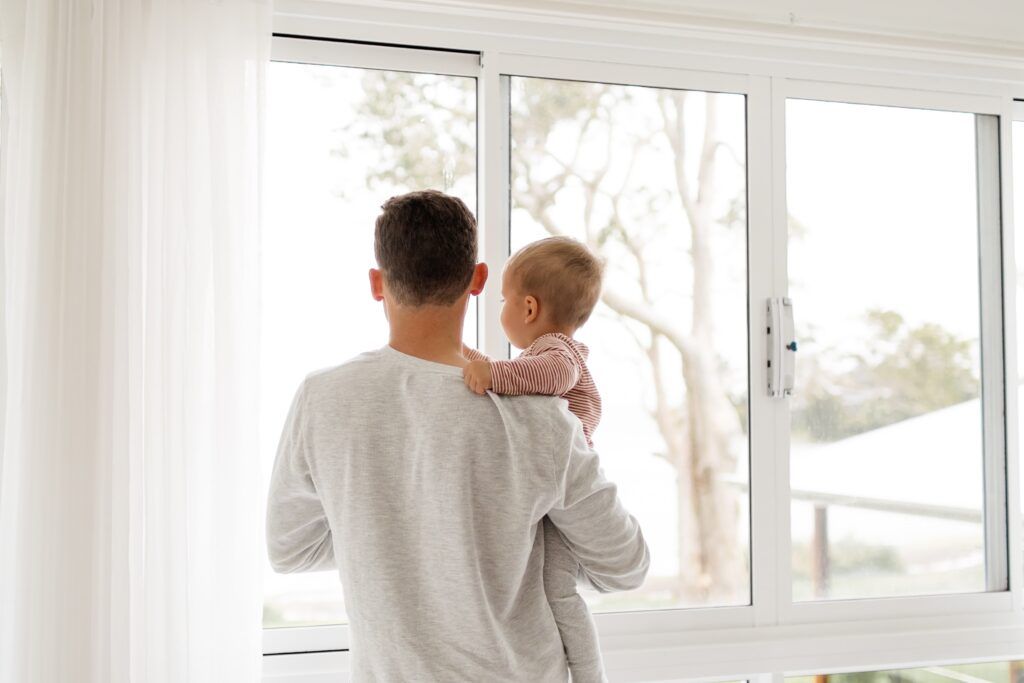 Decide if You Will Buy or Sell First 
Buying and selling a home at the same time can make the timing of your home sale that much more sensitive, especially if the purchase of your new home is contingent on the sale of your current one. Some sellers decide to either buy or sell first to avoid the stress of having to sell within a desired time frame.
Deciding whether to buy or sell first depends on a lot of factors, such as your local housing market and your current financial situation. Take some time to talk to a real estate professional about your options and see which one is best for you. 
Work with the Best Agent
There's no doubt that the success of your home sale hinges on the success of your agent. The home is yours, but the industry is theirs. You want to make sure you're choosing an experienced real estate agent who can help you navigate the home sale process with ease. 
Search for a Real Estate Professional 90 days Before Listing
It's best if you start searching for a real estate professional to assist you in the sales process well in advance. Trying to find a reputable agent on the heels of your home being listed is a recipe for disaster. You do not want to end up with an agent who doesn't know what they're doing or isn't out for your best interest as a seller. 
By giving yourself 90 days to find an agent, you give yourself a chance to choose a real estate professional you feel good working with and give them enough time to do a solid job.
Three months is plenty of time for them to complete an initial walkthrough of the property, determine necessary repairs, schedule home improvement work, and prepare your home to hit the market. It also gives you enough time to switch agents if at some point you don't feel comfortable with their sales process.
Find a Top-Rated Agent Online
Finding a qualified agent you can trust is one of the best ways to curb the stress of selling a home. Take your time searching for top real estate agents in your area and choose the one that best fits your needs. 
Companies like Fast Expert make choosing a top-rated agent fast and easy to do online. We're the #1 place to find trusted real estate agents in your area. You can search, compare and hire directly on our website. Agents are ranked by recent sales and customer reviews. Rankings can't be bought. They are completely performance-based. 
Get Your House Ready Early
The early bird gets the worm and real estate is no exception to the rule. The earlier you can prepare your home for sale, the better. Avoid the stress of renovating your home right before closing by keeping the following ideas in mind:
Enhance Curb Appeal
Real estate mogul, Barbara Corcoran, told CNBC that the buyer "walks in and judges that house within 30 seconds." She suggests for home sellers to avoid underestimating the importance of curb appeal and pay special attention to three key areas: the home's exterior, the living room, and the kitchen. 
Determine Necessary Home Improvements
In some cases, you may need to complete home improvements in order to be able to sell your property or increase the asking price. Consult with your real estate agent before moving forward with any major renovations to make sure they're worth it. 
According to Remodeling Magazine's 2021 Cost vs Value Report, the average cost recouped on 22 common home improvement projects is only 60%. If home improvements are deemed necessary, focus on high-ROI home renovations such as replacing appliances, upgrading kitchen and bathrooms, and replacing or repairing the roof. 
Selling your home is a major life event that causes most sellers at least some level of stress. Whether you're worried about selling your home on time, getting your desired price for your property, or concerned about impending repairs, there are several things you can do to reduce the stress of selling your home. 
The first thing you want to do is choose the right agent. A qualified agent will help you go through the home sale process efficiently and advise you on what decisions would be best. They may suggest a quick sale if your home is at risk for foreclosure, or certain home improvement projects if your priority is getting the desired price for your property. 
If you're looking for a real estate agent you can trust, check out some of the top real estate agents in your area, to learn how to avoid stress when selling your home.