Cold storage is a niche asset class with relatively few players compared to traditional industrial space. To share their perspectives on how investment, development and operational decisions are made for this specialized asset class, five experts took the stage at NAIOP's I.CON Cold Storage this week in Atlanta. 
Moderated by Cory Singer, vice president of business development with FCL Builders, panelists included Jeff Manno, co-founder/managing partner, FlexCold; Anthony Rinaldi, founder and managing principal, Saxum Real Estate; Kevin Rivest, managing partner, head of U.S. cold storage, BGO; and Josh Lewis, chief operating officer, RL Cold.
Cold storage facilities aren't a new product, but the vast majority of current space is outdated and not suitable for modern demand, agreed the panelists. This, said Lewis, is largely due to the well-documented shift in both population centers and consumer demand. "Ports and the overall movement of goods have seen significant changes since the original cold storage was built," he said. "We have to look at who is using the space now and what services are critical to satisfy it."
"We are essentially institutionalizing a non-institutional asset class," said Rinaldi. "There has been immense change in global logistics, and our antiquated infrastructure hasn't kept up. A lot of the current stock is 25 years old or older, and it can't meet requirements for modern and energy-efficient spaces."
"Manufactures and producers are optimizing their networks and improving transportation and shipping strategies to deploy their product," Lewis said. "We're seeing a realignment and there's a lot of opportunity to build highly flexible space that can accommodate various temperatures and balance import and export demand."
"Speculative development has decreased as construction costs and interest rates have soared," said Rinaldi. "Carrying costs of speculative space is very difficult. If developing spec, it has to be highly convertible with 50' clear ceiling heights, the ability to vary temperatures from negative 20 degrees to 40 degrees, and be heavily devisable. A cold storage space is far more complex than any other industrial building."
Lewis said that the key to success is working with the end user to understand their business model, then devising strategies that make the facility successful for them. "Our focus is on the demand for pallet positions and providing the services to support it," he said. "We want to be as efficient as possible to maximize the density and set up the warehouse to move inventory quickly."
"A project in New Jersey is going to look a lot different than one in Houston," said Manno. "From a base model, there's needed customization based on location, commodity type and available crews, among other factors."
"From an investor standpoint, the development team is critical," said Rivest. "What project team has it assembled? What is their experience? We look for partners who have experience and can assemble the right team to identify flaws and create the best plan. The box might look the same in different markets, but the inside will look very different."
Cold storage spaces are expensive ones to build, agreed the panel, and creating efficiency and densification within the box is important. "It's not the price per foot that matters," said Lewis. "The profitability is the price per pallet, and tenants are slowing becoming educated about that and how it impacts their total cost of occupancy."
"The pallet drives everything," Lewis said. "It's what brings the product in, and the space, design and programming must be able to efficiently handle it. Efficiencies include minimizing product touches, lessening the movement of goods between warehouses or other value-add services, like blast freezing or shipping. Those types of things can add a lot of basis to the investment."
"Cold storage is unlike other asset classes because it marries operations and development," said Rinaldi. "You need members of the team with experience in drilling down to the nitty-gritty of the end user, understanding how to fill the pallet positions, and where demand will be moving forward. Gray lines are blended more in cold storage than any other product type."
With demand increasing, the panel agreed that opportunities are immense, but a tipping point may be ahead. Modernizing existing stock is one such opportunity, but costs for construction and capital must be absorbed and users are seeing an uptick in rent as a result. For dry warehouse, around 5% of a user's operating expenses will go toward rent; for cold storage, it can be more than 30%.
These types of decisions are forcing companies to realign their supply chains and reimagine how they do business, examining every piece of how goods move toward the consumer.  
BGO is a large equity investor in the cold storage space, and Rivest said the company examined microtrends and has a long-term conviction for continued investment. "There's a bit of a crossover with infrastructure investors that have started to invest heavily in this sector," he said. "Lenders are becoming more educated and there's a lot of interest in the environmental and construction sides of these projects."
"The debt markets are more open than the equity markets," said Rinaldi, noting that this is the most challenging investing environment since the Great Recession. "On the equity side, there are fewer groups that understand cold storage, and it's important to be working with dedicated capital that has a deep understanding of the space. It's a learning process for most of the equity groups."
"It's a high barrier to entry for a reason," said Lewis. "It's a highly nuanced specialized space, and we have to have all the various components working in unison to make sure we're delivering and operating a project that's going to be successful."
---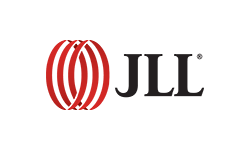 This post is brought to you by JLL, the social media and conference blog sponsor of NAIOP's I.CON Cold Storage 2023. Learn more about JLL at www.us.jll.com or www.jll.ca.