A new musical festival is coming to Resorts World, Forever Midnight.
The festival's dates are Dec. 30 and 31, 2023. The event is organized by Insomniac, the EDC (Electric Daisy Carnival) people.
There will be a simultaneous event in Los Angeles, but who gives a crap about things that aren't happening in Las Vegas?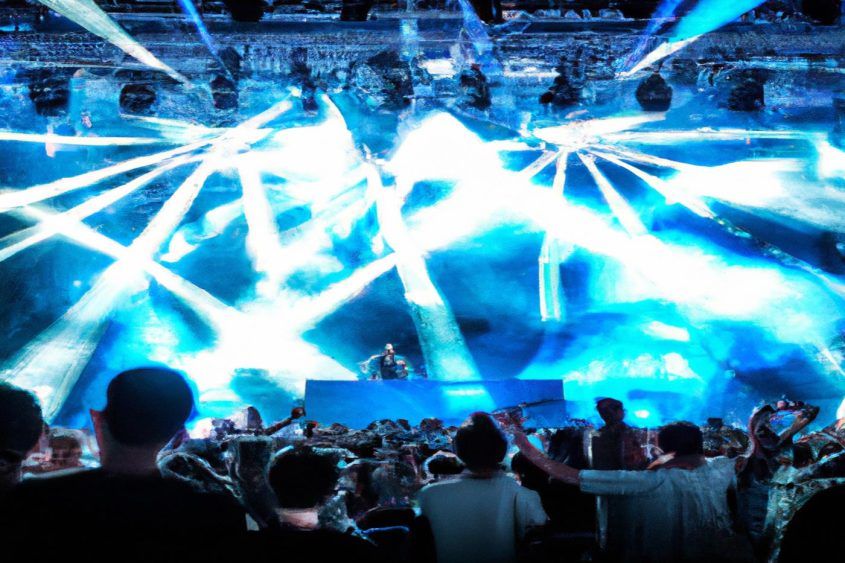 Anyway, the official announcement of the Forever Midnight festival included the location: LV FestPark.
Which we're pretty sure isn't a thing. Or wasn't, until the announcement of this festival. Basically, it's an empty lot at Resorts World where they've had a couple of failed attractions, Transfix and Enchant. "LV Empty Lot" doesn't have the same ring to it.
The space was supposed to be hotel towers, but Resorts World shelved those plans when reality set in. They also planned to have live pandas. 'Nuff said.
Here's the poster with the line-up.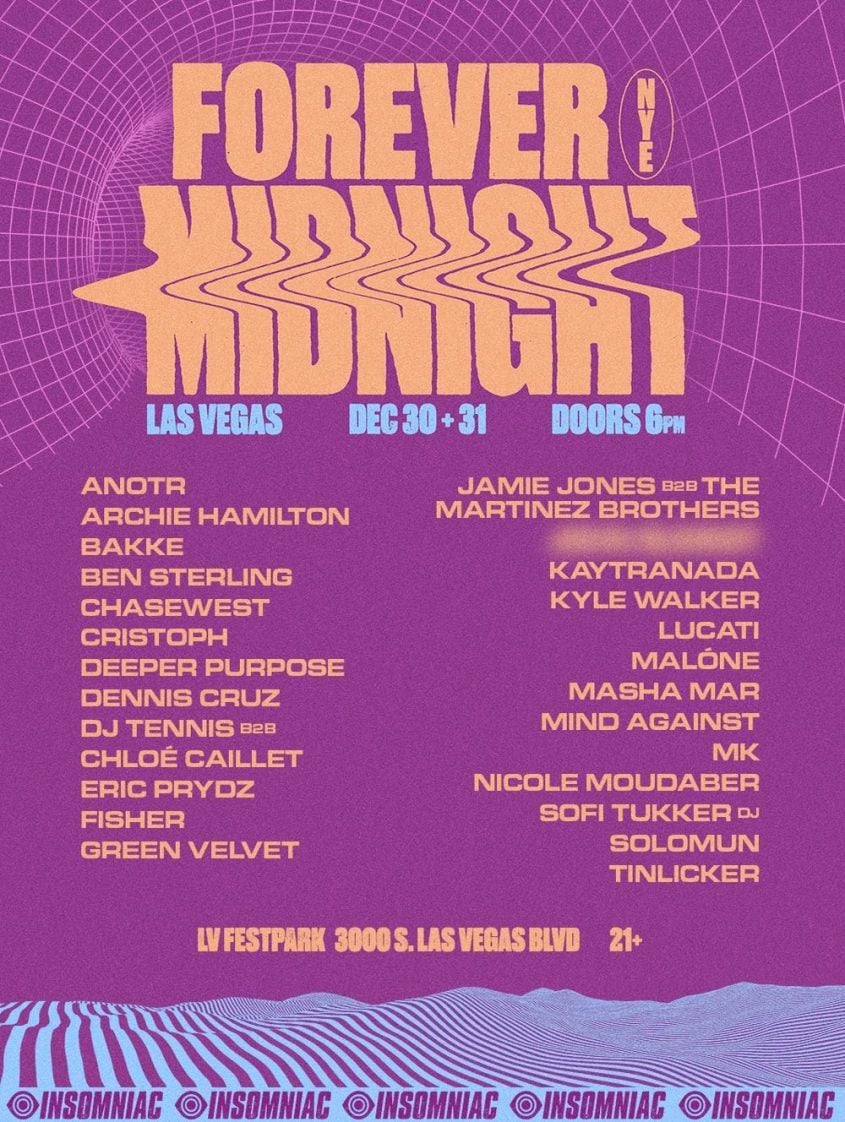 Here's the list of performers slated for this festival: Anotr, Archie Hamilton, Bakke, Ben Sterling, ChaseWest, Cristoph, Deeper Purpose, Dennis Cruz, DJ Tennis b2b Chloe Caillet, Eric Prydz, Fisher, Green Velvet, Jamie Jones b2b The Martinez Brothers, Kaytranada, Kyle Walker, Lucati, Malone, Masha Mar, Mind Against, MK, Nicole Moudaber, Sofi Tukker, Solomun and Tinlicker.
We just cut and pasted that list, so have no idea if the commas are in the right places, and we have literally never heard of even one of the acts in the line-up, which probably says more about us than them, but still.
If you can squint, you can make out the blurred item as John Summit.
John Summit, whoever that might be, appears to have commitment issues.
Anyway, scheduling an event in Las Vegas around New Year's Eve is certainly ballsy, and we aren't even talking about the freezing temperatures.
Why is it risky? Because the town is already packed for, you know, New Year's Eve.
It's why many are shaking their heads about hosting the Super Bowl in Las Vegas. More on top of full makes little sense, but hoopla!
Anyway, EDC is very popular, and Insomniac has built a relationship with Resorts World.
EDC did a sort of takeover of Resorts World for this year's festival, with the Strip resort dubbing itself "Hotel EDC" during the event.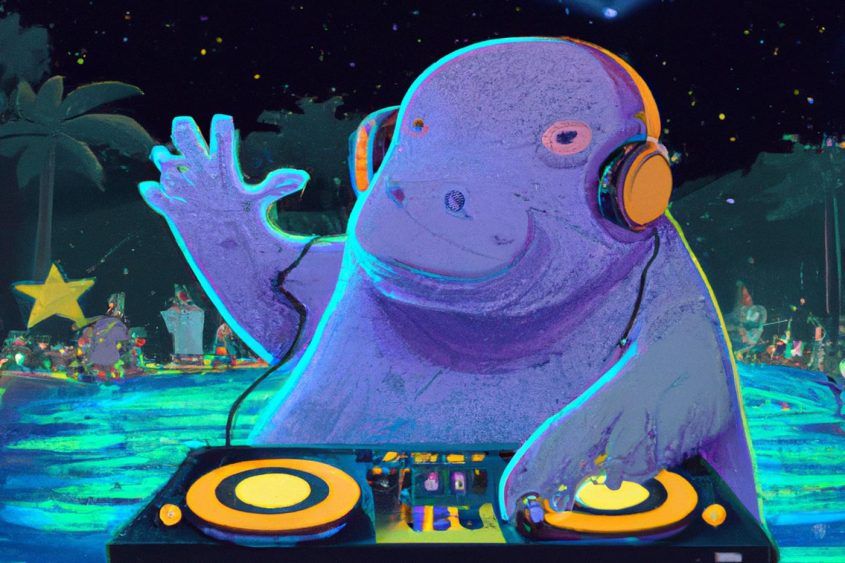 The downside of music festivals, of course, is the folks who do such festivals don't spend money on drinking (it's a drug thing) or gambling or shows. So, while the organizers may make money on tickets and concessions, and hotels on rooms, others in town tend to suffer.
It might be worth a try during a slow period, but peaking the peak, not so much.
We also sort of don't get how a New Year's Eve event can happen over two nights. New Year's Eve is just the one night. Maybe it's like those people who insist upon having a "birthday month" rather than having actual accomplishments to celebrate.
We haven't seen ticket prices for Forever Midnight, but it's safe to guess they will keep these EDM-loving youths Forever in Credit Card Debt.
When it comes to Las Vegas, the more events the better! Except for F1. But anything else is welcome!
Let's dance! Or shuffle. Or tut. Or wave. Or whatever the kids are doing now!