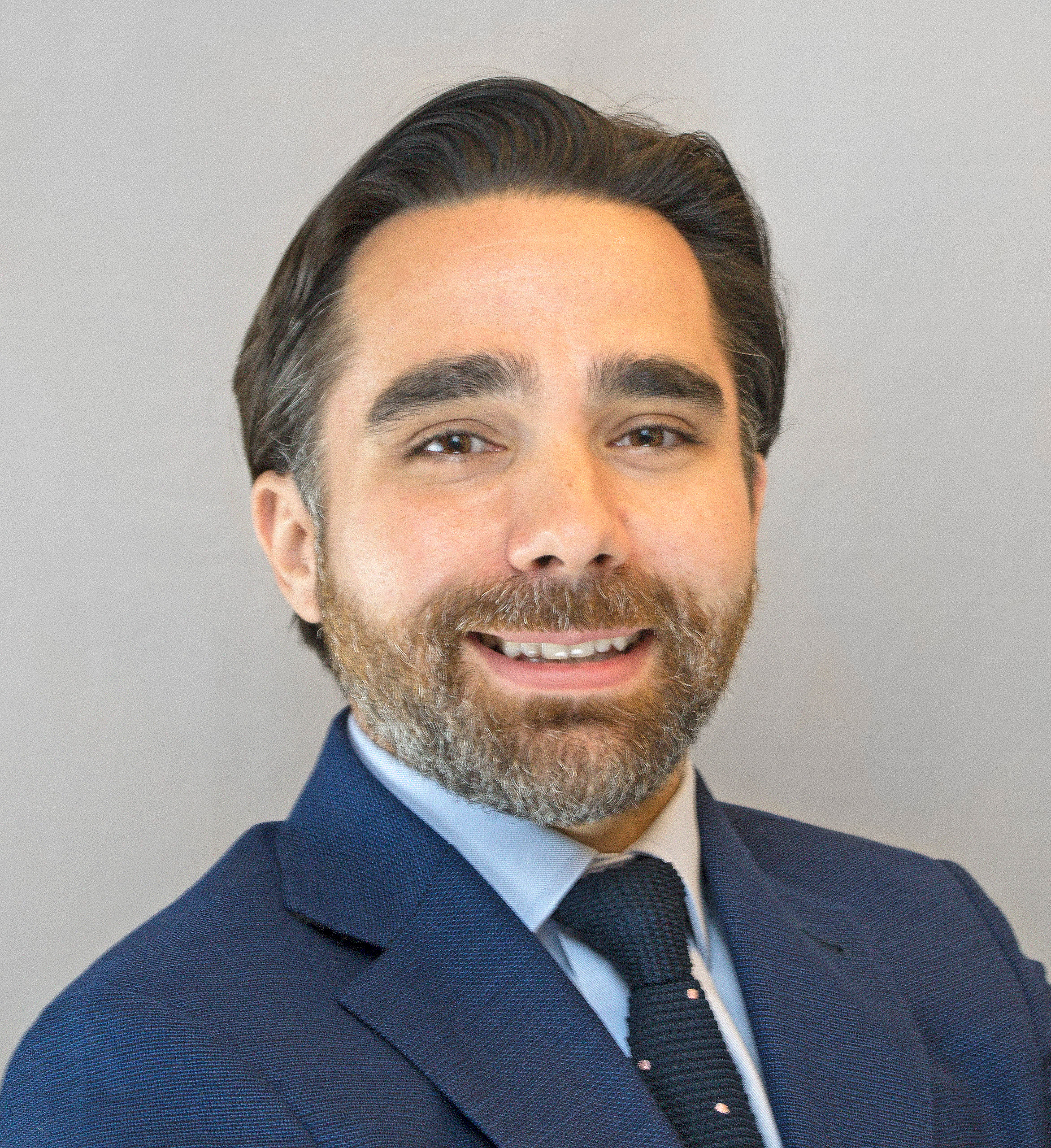 For the latest installment of our Expert Insights series, we had the pleasure of talking with Mo Fahim, the intelligent building technology practice leader for ESD –  a leading global engineering firm specializing in mechanical, electrical, plumbing, fire protection, life safety, structural and technology engineering.
He's focused on the exciting, uncharted waters of digital transformation within the built environment, and his work is helping to redefine the role of technology within the consulting engineering and commercial real estate industry.
Notably, Fahim's two decades of expertise in ICT design, MEP project management and construction management help him solve complex problems through technology-driven solutions. His particular areas of concentration include built environment transformation, connected workplaces and intelligent buildings. Accordingly, he strives to elevate occupants' experience; streamline their interactions with their surroundings; and create spaces that are healthy, safe, secure, efficient, comfortable and agile.
Finally, Fahim also has a vision to create happier, people-centric communities, as well as to connect people, places, and processes through the integration of digital solutions and smart, connected infrastructure. Read on for his insights.
Q: Tell us about yourself and how you chose your career.
Growing up, I admired architecture, buildings, and always found myself intrigued when passing by construction sites or seeing new developments rise from the ground. While my educational background was in electrical and computer engineering, I never intentionally planned my career to be in the architectural engineering and construction (AEC) industry, but I'm quite happy that it converged with my appreciation for real estate!
With close to 20 years as an engineering consultant, I have had the good fortune and pleasure of designing, managing, and leading multidisciplinary, high-performing teams that delivered over 150 million square feet of developments across multiple markets, industries and geographies. My expertise as a consultant in various technology systems design; mechanical, electrical and plumbing/tech project management; program management; construction oversight; and facility operations brings our clients' added value and helps them solve complex problems.
I currently lead the technology and smart buildings practice at ESD, now Stantec. Through integrated building systems and fit-for-purpose digital solutions, I help develop healthier, human-centric, connected and tech-enabled communities.
Q: What are the new technologies in the construction industry in 2023?
In recent years, there have been some interesting emerging technologies that are just starting to gain adoption in the AEC industry and others that are still in their very early stages. While building information modeling (BIM) may not be news to many, the potential of seamless integration of BIM with smart building technologies, internet of things (IoT) and digital twinning will be groundbreaking.
Beyond helping project team members (architects, engineers, contractors, etc.) coordinate and complete designs in a virtual environment, BIM will provide the ability to interact with the project throughout the entire lifecycle of the asset — from a project stage during design and construction to handover and operation to eventual decommissioning.
Digital twins will allow for real-time monitoring, analysis, and simulation of performance data, enabling owners and operators to realize benefits of predictive maintenance, optimize energy usage and potentially facilitate prescriptive facility management. Everything from artificial intelligence (AI), generative design, human-machine interaction — from augmented reality [and] virtual reality to autonomous guided vehicles and advanced robotics — are in their infancy in the construction industry and will have immense impact on all aspects of it.
Q: In your opinion, which are the best technologies that can be used to create and maintain a healthy and safe workplace?
Smart building technologies as an aggregate, not a specific single technology. It would be more of an ecosystem of curated sets of underlying systems and technologies that are connected via a platform. Smart building platforms facilitate integration and communication across buildings' various physical devices, operational technologies, and siloed systems, including heating, ventilation and air conditioning (HVAC); indoor air quality sensors; power; energy monitoring; metering; lighting; fire alarm; irrigation; vertical transportation; access control; video surveillance; occupancy and more, allowing these systems to work together to optimize not just building operations, but [also] the experiences leading to the overall well-being of all occupants.
Q: What is essential for building owners to provide to their tenants in 2023?
From a technology perspective, a robust digital infrastructure; pervasive wireless and cellular connectivity; as well as both physical and cyber security measures are absolute table stakes and should be thoroughly vetted by tenants when exploring new properties. Smart building platforms are also on their way to reach similar status. However, the breadth and depth of features, use cases, and offered services are what will continue to differentiate class A and trophy buildings from the rest.
While tenants are becoming accustomed to having a building app that's a portal to building relevant information, news, events, and amenities, leading developers are offering an extensive, integrated suite of services into a single platform. These are playing a crucial role in enhancing the tenant experience and ensuring their comfort, well-being and productivity. Some of these features and services include the ability to schedule event spaces [and] meeting rooms; control space conditions, such as lighting and temperature; request work orders; book fitness equipment; use indoor positioning and wayfinding services; receive notifications on deals at local restaurants; and receive critical information during emergencies, all in real-time based on live occupancy data. Furthermore, occupancy status is becoming the foundation of offering more effective facility management and dynamic cleaning services.
Q: What construction materials and techniques do you consider to be the "healthiest"? Are these going to play an essential role in the future?
Opting for low-volatile organic compound materials; choosing natural and non-toxic materials, such as organic insulation and sustainable wood products; and providing efficient ventilation and filtration systems will help minimize indoor air pollution, promote better air quality, reduce the presence of harmful substances and effectively remove unwanted contaminates. These steps can help create a healthier, more sustainable and comfortable working environment.
From a technology standpoint, incorporating smart building solutions along with indoor air quality monitoring systems allows for continuous monitoring, assessment, and trending of air quality parameters helping maintain a healthy indoor environment. These systems can detect and alert operators to any potential issues, enabling more timely corrective action. In some cases, AI can be employed to take preemptive intervention based on recognized patterns and historical data.
Q: How will the buildings of the future combine design and function?
Buildings of the future will combine design and function by seamlessly integrating advanced technology, connectivity, sustainability, and aesthetics, while maintaining a human-centric design approach and focus. These harmonious combinations will create buildings evolved beyond physical static structures that not only serve their practical purposes, but also contribute to the well-being, productivity and happiness of their occupants.
Interested in being interviewed for our Expert Insights series? Feel free to reach out to us at [email protected] or check out other articles from our series here.