Downtown Grand has heard the ongoing kvetching about nickel-and-diming at Las Vegas casinos and is doing some counter-programming aimed at value-seekers.
Bonus: They just unveiled a new roulette side bet, and it's oddly enjoyable. The Birthday Bet. Fun fact: Nobody doesn't have a birthday.
Let's see what's going on at this downtown resort and figure out if it's worth a visit.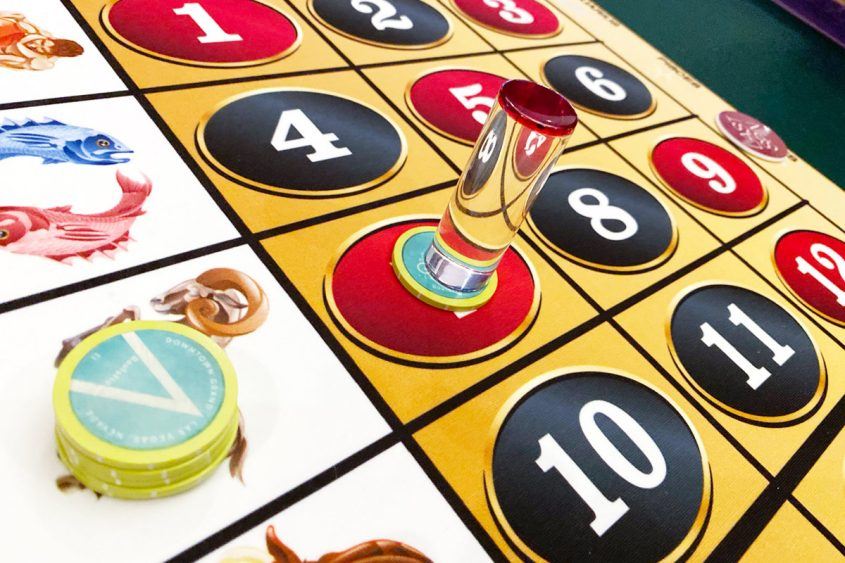 Let's start with the deals, because we know how you are.
Some of these offerings have been at Downtown Grand for some time, but collectively they're worth discussing, as such values are increasingly rare.
Probably the most notable deal is an old-school loss-leader, $2 for a Nathan's hot dog and draft Pabst Blue Ribbon. We have never had a beer, but we tried the dogs and they're great.
Here's how they look naked, but there are lots of fixings for the weirdos.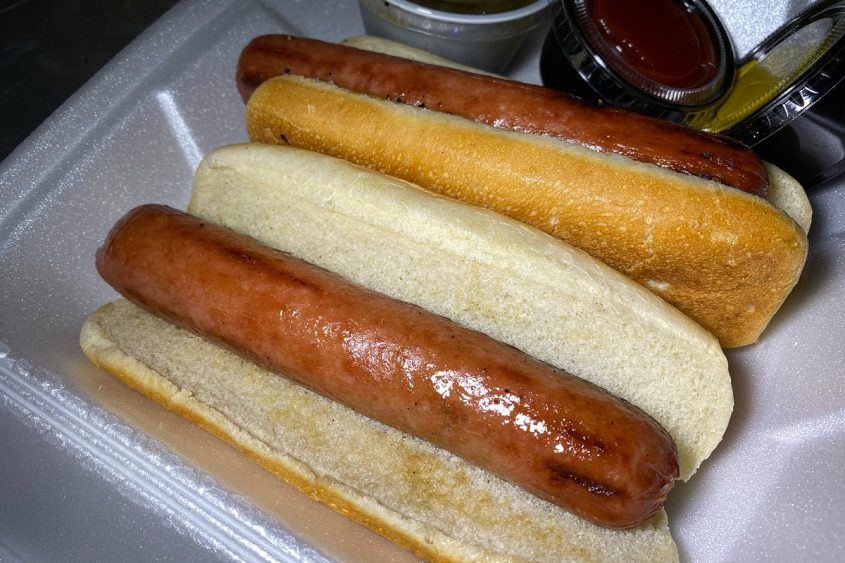 The dogs and beer are sold from a cart in the middle of the casino, so it's easy to find.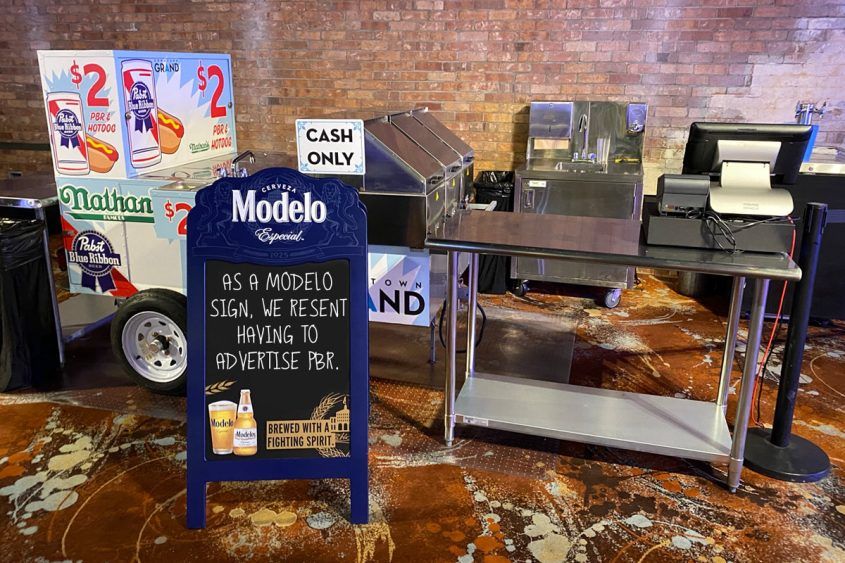 Top tip: When we're not in the mood for a hot dog, we hit Freedom Beat for the pot roast sandwich, quite possibly the best sandwich in Las Vegas at any price. (It's cheap. Everything is at Downtown Grand, comparatively.)
The pot roast sandwich at Freedom Beat is so amazing, even cows aren't mad. @Downtown_Grand pic.twitter.com/1UTSQX0VUt

— Vital Vegas (@VitalVegas) June 7, 2023
The dog and beer deal is a throwback to a time when casinos understood you don't have to make money on everything in the casino if it gets people into the building and they play or eat or drink before and after.
Downtown Grand is also touting some low, player-friendly table minimums.
The casino offers $5 minimum dice with 10 times odds.
There's also $1 blackjack with $1 progressive jackpots.
Downtown Grand also has $5 roulette with $1 chips. It's hard to believe, but some Strip casinos won't let customers use $1 chips anymore, they have to use $2 chips or greater. In the vernacular of the street, "Have you lost your damn mind, Vegas?"
Guests can also get a Pabst Blue Ribbon beer and a shot of Evan Williams bourbon shot for $3.50. Not each, total.
As always, there's no resort fee for locals and parking is free for hotel guests, casino and dining customers.
Downtown Grand's plucky General Manager Andrew Economon seems determined to shake things up and get people into the sometimes overlooked casino.
Economon started a popular blackjack tournament. The entry fee is just $25 and prizes start at $250 (but can be much higher depending upon the number of participants). We actually entered and we know absolutely nothing about blackjack tournaments.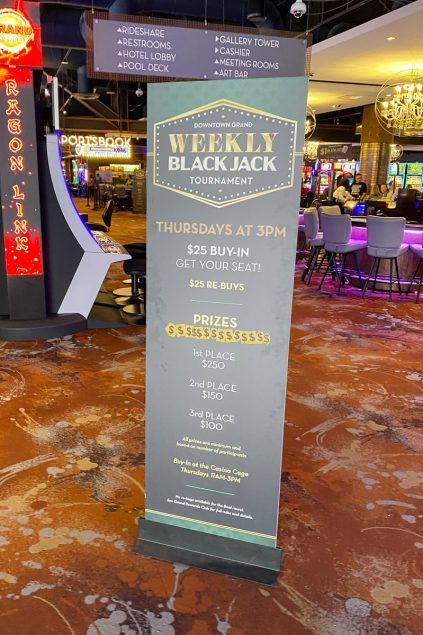 The blackjack tournament was a good time, but some of the players were way too serious. Chill, it's not the WSOP Final Table. On the day we played, three women took the top three spots, so sort of the opposite of the WSOP, actually.
Another Economon plan is in the works, and we're not entirely sure we're allowed to share it, but unless somebody says "off the record," it's on the record.
It seems Economon has discussed with Gaming the idea of offering what amounts to "do-overs" for casino guests. Say a roulette table is full of bets and nobody hits the number. Economon and presumably his management team would have the option of instructing the dealer to not collect the losing bets and to spin the wheel again.
We should probably say that again: The casino could nullify a losing outcome and give players another shot at winning. In real time. Ditto blackjack and other games.
We've never heard of a casino offering this, and there are no specifics about how or when the "do-overs" might start, but if you want to create buzz in the gambling community, that's a fantastic way to do it.
Las Vegas has gotten in the habit of stepping over a dollar to pick up a dime. This is the opposite, and it's just what Downtown Grand needs. Something buzzworthy to make it a destination, other than for hotel rooms (the most successful part of its business t0-date).
The refreshed pedestrian walkway between Fremont Street and Downtown Grand will definitely help with foot traffic. Due to construction, the sight lines from Fremont to Downtown Grand have been terrible for year, and visitation was hurt badly.
Now, the walkway is well lit and patrolled more frequently by law enforcement. There are still panhandlers occasionally, but it's much better and feels quite a bit safer than the previous "no-man's land."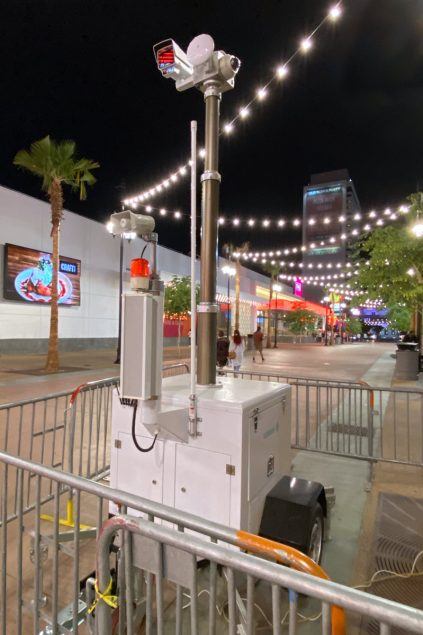 Props to Downtown Grand for shaking things up and making an effort to bring value back, along with some "surprise and delight."
Not everything they're trying has worked. Downtown Grand installed an Interblock Stadium Live Craps table that went away after a couple of weeks. We thought the issue was lack of play (it wasn't) or cheating (it wasn't). It sounds like the removal was software system incapability-related, but at least they tried.
Speaking of new things they're trying, Downtown Grand is the only casino with a new roulette side bet, called Birthday Bet.
When we first saw the bet, we didn't care for it, mostly because we tend to hate everything.
But after playing awhile, it was actually fun.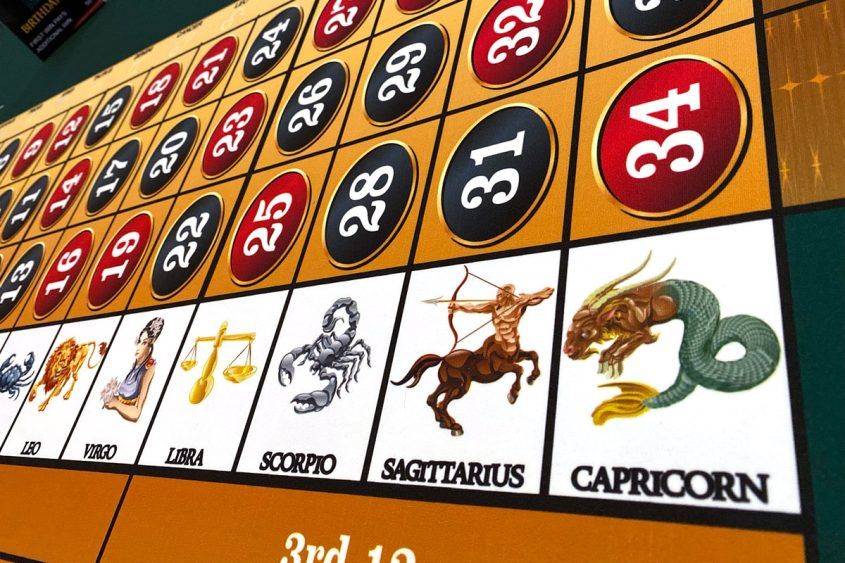 By sheer coincidence, our blackjack tournament happened on the same day as the launch of Birthday Bet, so we got to chat with the game's inventor, Ryan Chinn, who was on-site to help train staff to deal the new variation. We'll have an interview with Chinn on our next podcast.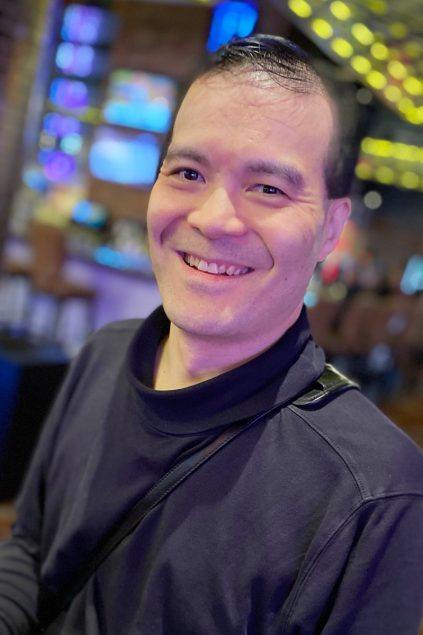 The Birthday Bet gives players a new way to bet "street" bets in roulette. There are 12 zodiac symbols on the table, and a bet on those covers three numbers in a row.
The first time a Birthday Bet hits, it pays 6-to-1, which is terrible. The bet usually pays 11-to-1. Players can bet between $1 and $5 on these side bets. But we're not done yet.
So, the casino gets its juice up front, but the magic happens if the same row hits twice or more in succession. The original bet stays up after a win (pays $6 for a $1 bet) and if it hits again, it pays 50-to-1 ($50 for the same $1 bet). The original bet stays live, so can hit 50-to-1 again and again. It's not likely to hit that many times in a row, but it happens. That's $250 for a $5 wager if the street bet (not the same number, any of the numbers in that row) hits twice in a row. Three times, it's $500 (plus the original win of $30).
Chinn says street bets hit twice in a row about one in every 13 spins. (Which makes sense given there are 12 Birthday Bets, zero and double zero are losers.) We hit the 50-to-1 within a few spins. It was enjoyable. Street bets hit twice fairly regularly, but players weren't always on them, so there wasn't as much hoopla.
Like most side bets, the initial odds aren't great with the Birthday Bet, but that's not really the point. Gambling can get boring and repetitive, so it's fun to have a new betting option on the table.
Roulette players bet their birthdays, as well as birthdays of loved ones, all the time. An odd aspect of this side bet happened frequently as we watched the game. People often came up to the table and bet on the astrological signs before they even asked what they were. They had no idea what the odds were, that this was a new side bet, or what would happen if they won or lost.
Remember, recreational gambling isn't about doing math. It's about mojo and having a blast.
Also, remember, most side bets are optional. This is that. The game is the same otherwise (you can still make an old-fashioned street bet, weirdo), it's just a fun diversion and at the moment is exclusively at Downtown Grand. (Chinn was about to roll out his roulette variation at Station Casinos when the pandemic hit and that plan was derailed.)
One of our first questions was whether there's a version of the Birthday Bet that features Asian astrological symbols. The answer is yes, and we got an exclusive first look at the super secret layout. It's not actually super secret, but that makes it sound cooler, so just play along.
That's the latest from Downtown Grand. We find ourselves visiting more often recently, as do sports bettors. The resort has a new Caesars Sportsbook, located in the casino's former high limit slot area.
As we were the first to share, Downtown Grand is getting a jazz and blues venue, Fat Cat. An official announcement has yet to be made, but give it a minute.
A new Hot N Juicy Crawfish has opened in the former Commissary space at Downtown Grand. Prognosis, awkward.
Also in the neighborhood (Downtown Grand is the landlord) are Triple George, Pizza Rock and Hogs & Heifers. Downtown Grand lost its legal battle to boot Hogs & Heifers, so it appears the boisterous biker bar is here to stay.
If you're up for a deal and like your casinos a smidge on the quiet side (as we do), Downtown Grand is definitely worth the stroll from Fremont Street. Even the piped-in music seems to be improving, so there's hope for the former Lady Luck yet.