Kolkata is an interesting tourist destination soaked in rich history and vibrant culture. The heart of the city may be found in its lively bazaars, local markets and shopping malls. Malls in Kolkata, including Quest, Acropolis, Forum Courtyard and Diamond Plaza, provide a great shopping experience for every taste and budget, specialising in everything from traditional handicrafts to contemporary fashion.
See also: Fancy Market: Things to do at Kolkata's vibrant market
How to reach Kolkata?
By air: Kolkata's Netaji Subhash Chandra Bose International Airport offers strong connectivity to important cities all over the world.
By rail: Being a significant rail centre, Kolkata has excellent train connections to many locations in India. Visitors may check whether trains are operating from their city and purchase tickets in advance.
By road: To get to the city, visitors can use private buses, hire taxis or use their private vehicle to travel via state-run as well as national highways.
Top 5 malls in Kolkata you must visit
Quest Mall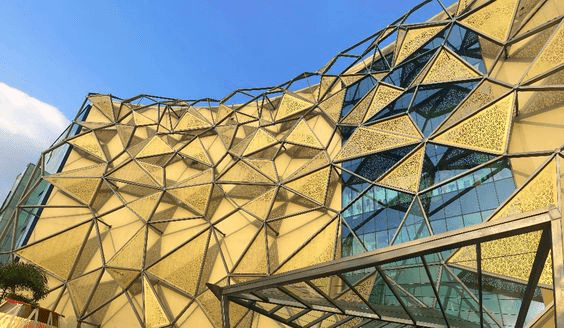 Source: Pinterest (concat.in)
Address: 33, Beck Bagan Row, Park Circus, Ballygunge, Kolkata, West Bengal-700017 
Timing: 11:00 AM – 10:30 PM
The mall is home to a broad range of stores, including Lifestyle, the largest fashion shop in the city with a 100,000 square foot footprint, and INOX, a six-screen Insignia class multiplex. In the basement, there is also a Spencer's Hypermarket and a Starmark bookshop.
With outlets for luxury labels like Gucci and Emporio Armani, Quest offers something for every type of customer, making it a haven for fans of fashion and luxury. You'll discover a superb selection of brands here, from Michael Kors to Steve Madden, along with GAP and Jimmy Choo.
The mall also provides a wide range of dining alternatives to suit any budget, from well-known fast-food restaurants like Pizza Hut and KFC to excellent dining establishments like The Coffee Bean & Tea Leaf, Bombay Brasserie, Yauatcha and Serafina.
Acropolis Mall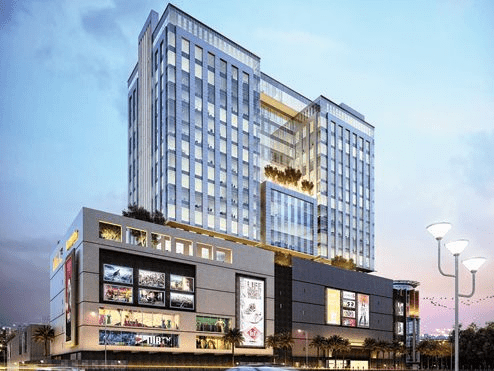 Source: Pinterest (The Kolkata)
Address: Sector 1, 1858/1, Rajdanga Main Rd, East Kolkata Twp, Kolkata, West Bengal-700107
Timing: 11:00 AM – 10:00 PM
Enter Kolkata's charming Acropolis Mall, a shopping paradise with a wide selection of brands, including ONLY, Vero Moda, Global Desi, Shoppers Stop and more. Discover the varied assortment of stores, including Giny & Jony and Little Shop. Timezone, Cinepolis and Hoppipola offer amusement. Enjoy delicious food at places like Asia Kitchen, Chili's and more, including perennial favourites like Auntie Anne's and Cinnabon. Enjoy a wonderful day of dining, entertainment and shopping at Kolkata's Acropolis Mall to make priceless memories.
Forum Courtyard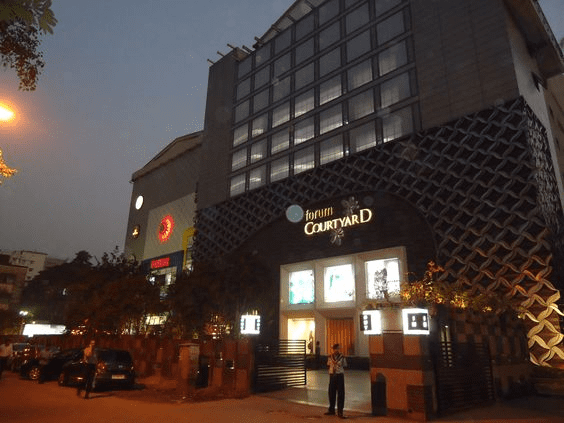 Source: Pinterest (Rahul Dey)
Address: 10/3, Elgin Rd, Sreepally, Bhowanipore, Kolkata, West Bengal-700020
Timing: 11:00 AM – 9:00 PM
A classy shopping centre called Forum Courtyard, with a large 200,000 square foot of built-up space and 125,000 square foot devoted to retail spaces, is situated in Bhowanipore, South Kolkata, India. Numerous well-known retailers, like Shoppers Stop, Adidas, MAC, Vero Moda and more, are spread throughout the six floors of this building, luring you in for a remarkable shopping experience.
A sprawling Food Court, including Oh! Calcutta, Cafe Mezzuna and TGIF, is located on the fifth level and offers a variety of eating options, including fine dining and genuine Bengali cuisines. You may find INOX's 4-hall movie complex on the sixth level if you're looking for some amusement. For both visitors and locals, Forum Courtyard delivers an exceptional experience with its shopping, dining, and entertainment options.
Diamond Plaza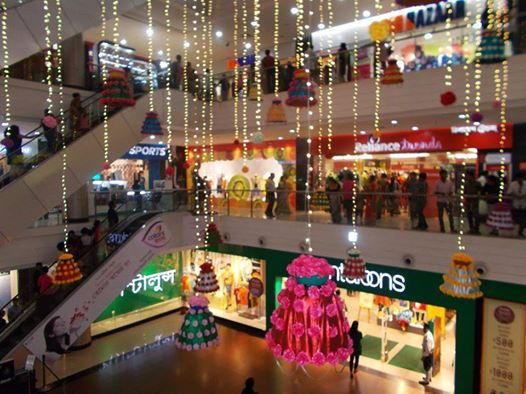 Source: Pinterest (Diamond Plaza)
Address: 68, Jessore Rd, Ward Number 23, Satgachi, Kolkata, West Bengal 700055
Timing: 10:30 AM – 10:00 PM
Diamond Plaza is a massive shopping mall that spans over 3.5 lakh square foot. A fun shopping experience is guaranteed for every visitor at this mall, which is home to an amazing array of well-known brands, including PVR, Pantaloons, Max, KFC, Bata, Levi's and many more.
Enjoy mouthwatering cuisine at Dominos, Bhojohori Manna or Barbeque Nation, and pamper yourself with spa services at Lakme Salon. Diamond Plaza takes pride in accommodating a variety of tastes, whether they be in fashion, technology or home furnishings.
South City Mall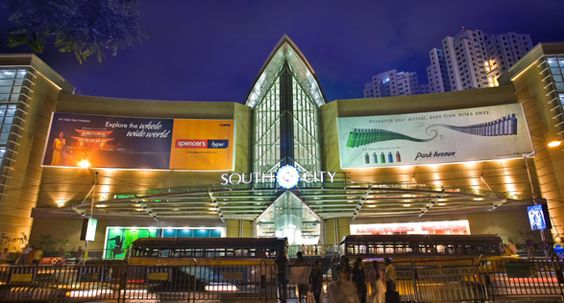 Source: Pinterest (India Online Network)
Address: 375, Prince Anwar Shah Rd, South City Complex, Jadavpur, Kolkata, West Bengal 700068
Timing: 11 AM – 10:30 PM
South City Mall offers a great browsing experience and is anchored by big retailers, including Pantaloons, Spencer's Retail and Shoppers Stop. The Food Street, a food court with kiosks serving delicious cuisines from across the world, is located on the top floor. Be sure to try the delectable foods of Mainland China and the sweet desserts from companies like Kookie Jar and The Cream & Fudge Factory.
At the six-screen INOX multiplex, which has the extra allure of a unique IMAX screen—the only one of its type in Kolkata—enjoy a cinematic experience unlike any other. With a wide variety of well-known brands, including Spencers, Pantaloons, CCD, Starmark and many more, South City Mall guarantees all visitors an amazing experience. At this bustling location in the centre of Kolkata, embrace the spirit of retail therapy and gastronomic pleasures.
FAQs
What is the best time to visit Kolkata?
Kolkata is best explored in the winter, from October to February, when the weather is pleasant and conducive to outdoor sports and sightseeing.
What are the best shopping malls in Kolkata?
Quest, Acropolis, Forum Courtyard and Diamond Plaza are just a few of the superior shopping centres in Kolkata that provide a wide choice of brands and goods to satisfy every taste and desire.
What facilities can I find in these malls?
These malls offer a wide range of facilities, including retail stores, restaurants, food courts, movie theatres, gaming zones and entertainment options for all ages.
Do the malls have parking facilities?
Yes, these malls usually provide ample parking space for both cars and two-wheelers, ensuring a hassle-free shopping experience.
Are there any special events or promotions held in these malls?
Yes, many malls host special events, exhibitions, sales and promotions throughout the year, making shopping experiences more exciting and rewarding.
Got any questions or point of view on our article? We would love to hear from you. Write to our Editor-in-Chief Jhumur Ghosh at
jhumur.ghosh1@housing.com