Aureole by Charlie Palmer is set to close at Mandalay Bay.
The restaurant is known for its four-story wine tower, among other things.
The space will host a year-long culinary residency by "Top Chef" stars Michael and Bryan Voltaggio (pictured below). The brothers will debut Retro by Voltaggio in the Aureole space this spring.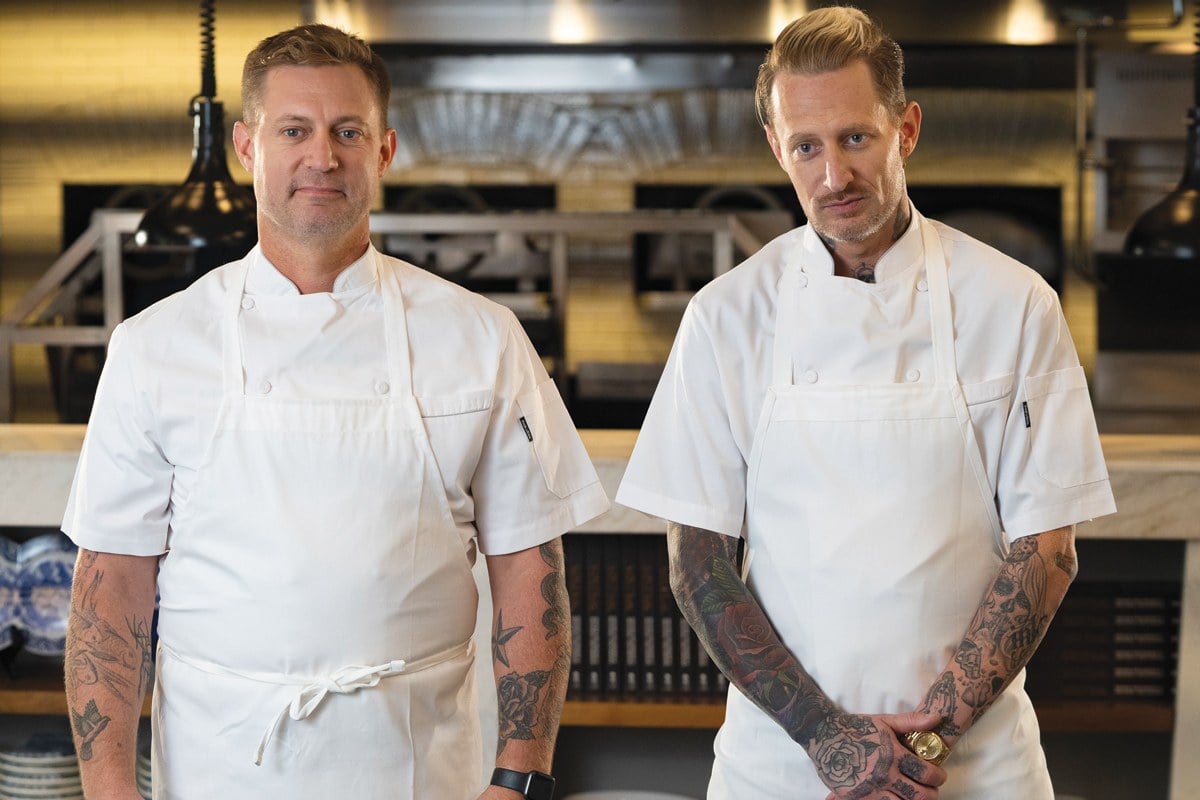 According to Mandalay Bay, "The one-year culinary residency will deliver a classic American family-style dining concept, capturing the feelings, tastes, sounds and pop culture moments of the '80s and '90s, along with unique nostalgic elements that will blend to create a high-energy dining destination."
The Voltaggios have an existing partnership with MGM Resorts, with their Voltaggio Brothers Steak House at MGM National Harbor.
The Food Network-famous brothers previously had two residencies at Bellagio.
We don't really get the "culinary residency" thing, either, but just play along.
The news release about the new concept and the closure of the Aureole space had the perfunctory niceties.
Mandalay Bay President Chuck Bowling talked about the 20-year history of the restaurant, "For more than 20 years, Charlie Palmer and his talented team delivered unforgettable dining experiences to our guests from around the world. It is with a deep appreciation that we recognize Charlie for a wonderful partnership and wish him and the Charlie Palmer Collective great success in the future."
Chef Charlie Palmer said nice things back, "Over the years, Aureole at Mandalay Bay really became a destination unto itself, especially for wine, with an unparalleled list recognized annually on Wine Spectator's Grand Award for more than two decades. The restaurant will always carry fond memories for me and the team we built together. We are proud that Aureole served as an incubator for incredible chefs, sommeliers and front-of-house service teams that have since gone on to lead the next generation of hospitality."
Sorry to make it awkward, but successful restaurants don't close in Las Vegas.
More details on Retro by Voltaggio will be shared soon.