It's been three decades since Audrey Hepburn passed away (Jan. 20, 1993), but her legend lives on.
We've learned exclusively there are plans to bring an exhibit featuring the film and fashion icon to the Las Vegas Strip, "Intimate Audrey."
The location of the attraction has yet to be named, and no timeline has been given to-date.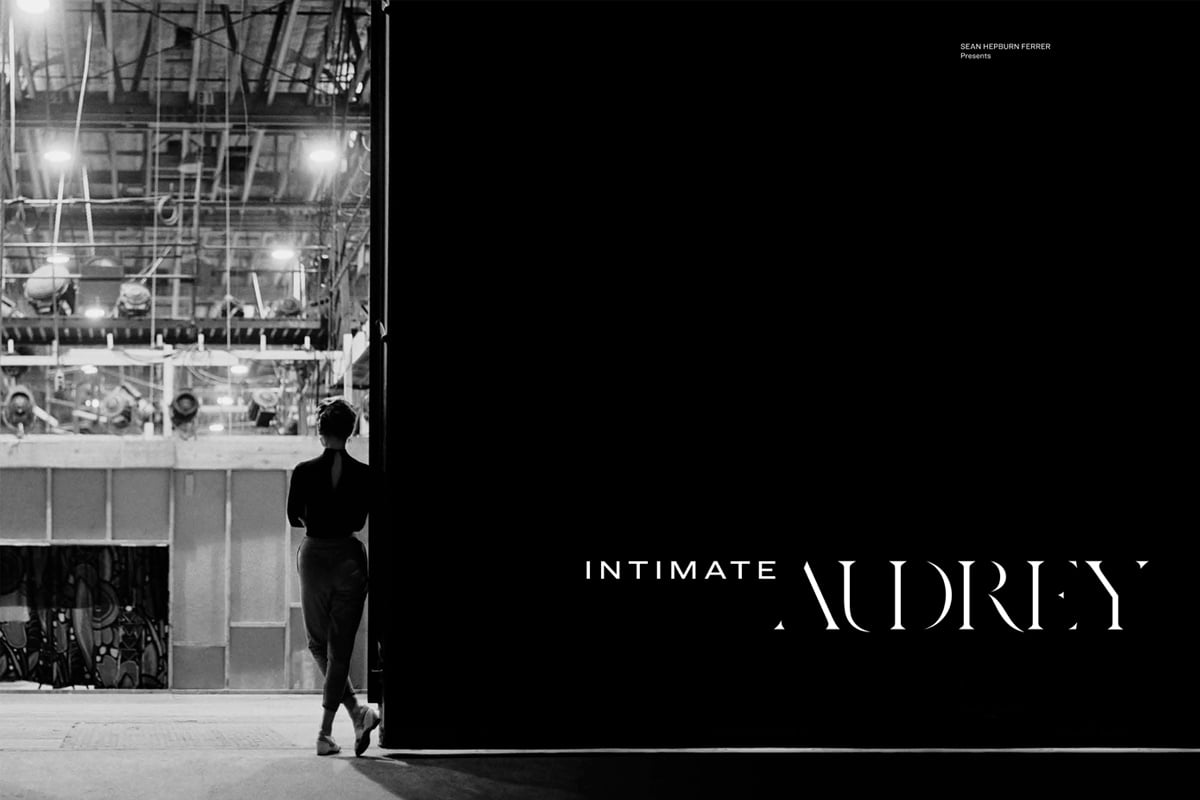 Hepburn's son, Sean Hepburn Ferrer, is in talks with a small handful of venues about "Intimate Audrey," an exhibit that has made appearances in Brussels (where Hepburn was born) and Amsterdam.
An Audrey Hepburn attraction is especially timely because film fans will soon celebrate the 70th anniversary of "Roman Holiday," Hepburn's debut starring role. The film was released in Sep. 1953.
Hepburn starred in "Roman Holiday" with Gregory Peck, and the role made her the first woman to win an Oscar, Golden Globe and BAFTA Award winner for a single performance.
Her string of popular movies included "Sabrina," "Funny Face," "Breakfast at Tiffany's," "My Fair Lady" and other classics.
Here's a tease of the "Intimate Audrey" exhibit.
Sean Hepburn Ferrer shared with us, "I believe the rationale is that there could be more for women—mothers and daughters—to do, see, enjoy. Which is why we are seeing behemoths like Disney taking over the Van Gogh exhibition space for one of their own timeless intellectual property line-ups."
Here's the Disney Animation Immersive Experience Hepburn Ferrer is referring to.
Hepburn Ferrer adds, "I am excited at the concept of bringing my mother's story of both inner and outer elegance and compassion to a destination like Las Vegas. My eldest daughter Emma and I plan on each one of us spending time in Vegas to bring to the experience that personal connection which is what this exhibition is all about."
While the location of the exhibit hasn't been finalized, indications are it could land at a Strip casino, as opposed to a location like Shops at Crystals, home to Princess Diana: A Tribute Exhibition or Area 15, an interactive mall off The Strip.
"Vogue" magazine called the Brussels iteration of the Audrey Hepburn exhibit a "must-see," saying, "the actress' life is charted through rare photographs, family objects and poignant, personal accounts, in an exhibition that tells of the woman, at once sensitive and loving, behind a true face of Hollywood." Read more.
We expect to hear more details about the exhibit soon. As always, you'll know when we do.
In the meantime, here's the official exhibit Web site.