It's a horrifically slow news day, so we're forced to share some scoop about a hotel that: 1) Is off-Strip, 2) has an owner that's also off, and 3) has no casino.
Ahern Hotel, formerly the imploded (figuratively) Lucky Dragon, is reportedly planning an expansion. Specifically, a new hotel tower.
We have no idea why, but we trust it has to do with the belief all the cheerleading about a looming "rejuvenation of the north end of the Strip" will actually come to pass. It won't, but Las Vegas wasn't built on clue-having, it was built on optimism!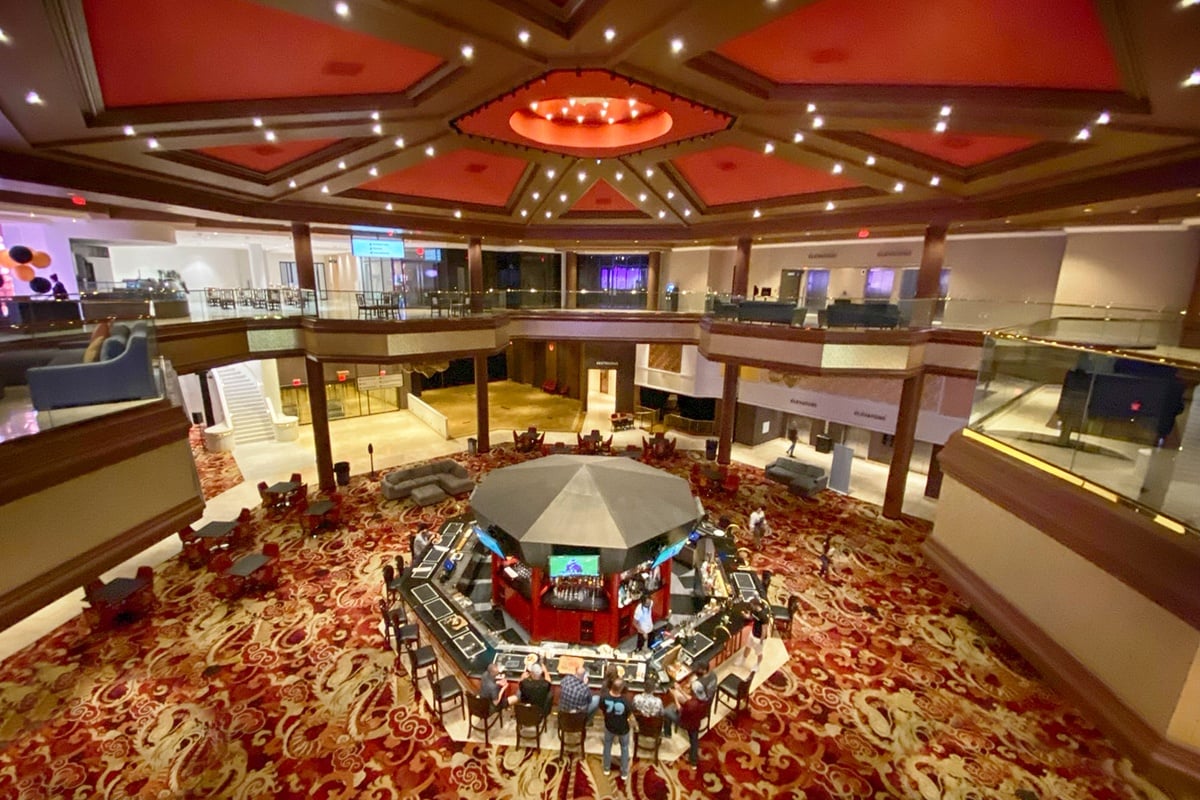 We have absolutely no further information about the new hotel tower, other than it will be built to the north of the existing Ahern hotel.
The new structure will feature a large area to host banquets.
We couldn't get a rendering of the new Ahern tower, also couldn't find any permits filed to-date, but we anticipate that new structure will be asymmetrical, leaning far to the right. If you get our drift.
We take it Ahern has had some success with its hotel, despite being sans casino, so it's taking advantage of the situation by adding more room inventory, much as Downtown Grand did. Downtown Grand's casino hasn't been the busiest, but they're trying. Ultimately, you have to play to your strengths.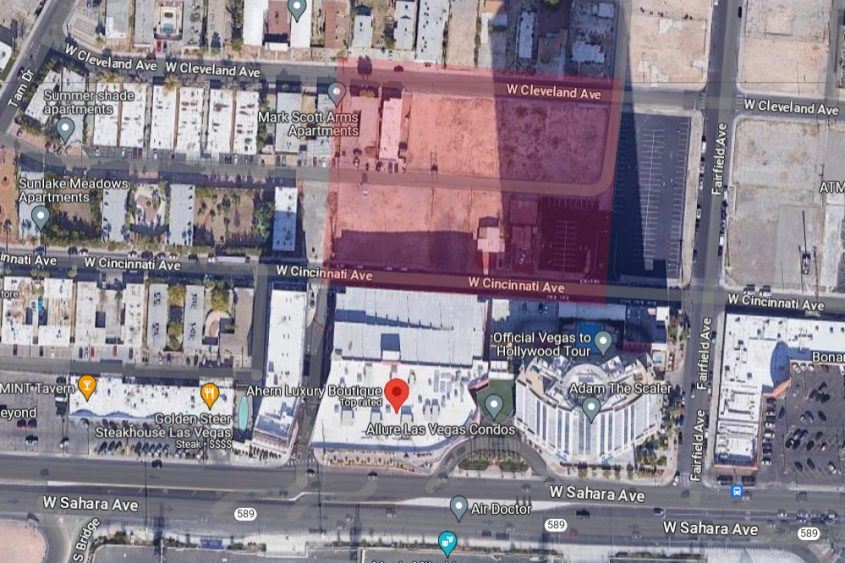 We don't often have reason to stop by the Ahern, but when we do, it's always about food.
Ahern had a long relationship with Chef Marcus "Marc" Sgrizzi, a popular local chef, especially among bill collectors. (Allegedly! Suck it, lawyers!)
Anyway, Sgrizzi had a loyal following from his days at Chef Marc's Trattoria in Summerlin.
The chef operated the excellent steakhouse at Ahern, and also opened Sgrizzi's Pizzeria (formally, Sgrizzi's Romana Style Pizzeria).
There was a falling out, and when Sgrizzi left (or was asked to leave), another great chef, Joel Ott, stepped in with Ottimo Gourmet Kitchen & Pizzeria.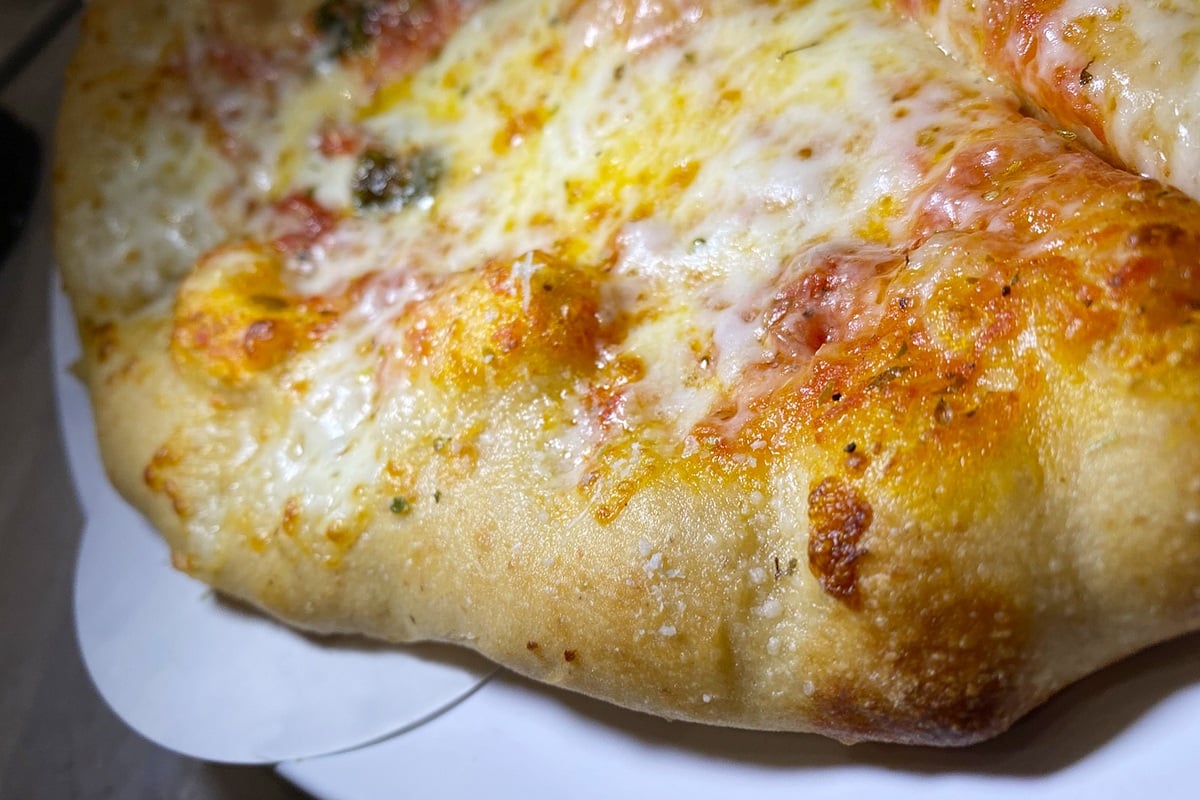 Ott debuts Joel's Chophouse on Aug. 31, 2023. We predict it will be excellent.
Anyway, any new development at Ahern is unlikely to affect your visits to Las Vegas. It wouldn't kill them to have a few slot machines, though. Then again, it's possible not everyone relishes the prospect of going through the gaming licensing process. Investigators dig deep into personal background and financial information.
On a somewhat related note: The Oakland A's relocation deal isn't final-final yet, and the Las Vegas Festival Grounds—just across the street from Ahern—were a potential site for a new ballpark. The deal fell through (Circus Circus owner Phil Ruffin reportedly asked for too many concessions), but it ain't over until it's over. A baseball stadium at its front doorstep would be a coup for Ahern, and ownership may be building to meet some future imagined demand.
As we learn more, you will, too. We're selfless like that.